Fiction Reading as Medicine
The two researchers Lena Mårtensson, licenced occupational therapist, and Cecilia Pettersson, literary scholar, interviewed eight women of working age who had been sick-listed for 4-36 months about their experiences with fiction reading while sick-listed.
'Fiction reading is a meaningful activity that the sick-listed women decided on their own to do, and it strengthened their ability to take part in everyday activities,' says Mårtensson.
The study shows that the reading relates to an outer, concrete reality and to an inner, more subjectively perceived experience. At a concrete level, the reading helped the women re-gain their capacity and structure in everyday life. The reading also contributed to self-knowledge and self-understanding via the subjective experience, and provided a private space for recovery.
All women in the study had always had a strong interest in reading. However, many of them indicated that, when first becoming sick-listed, they reduced their reading or had no energy to read at all.
'Once they returned to reading, most of them chose light-hearted fiction such as chick-lit and books reflecting their own situation. As they gradually felt better, they increasingly returned to the type of literature they had read in the past,' says Pettersson.
The women described many different approaches to reading while sick-listed. Some preferred stories reflecting their own situation and identified strongly with the texts. Others read for aesthetic enjoyment or to escape from their illness for a moment.
'Many women read in all of these different ways but at different times during their sick leave, feeling that it greatly contributed to their rehabilitation. This points to the breadth of therapeutic reading and the danger in trying to regulate this type of reading too much,' says Pettersson.
The study also shows that the reading has many dimensions. It relates to the women's willingness, physical and mental ability, to relations and to strengthened self-esteem .
'Reading can encourage sick-listed individuals to become more actively involved in their rehabilitation,' says Mårtensson.
About the study:
The research project is an interdisciplinary collaboration between the Institute of Neuroscience and Physiology/Occupational Therapy and the Department of Literature, History of Ideas, and Religion. By combining a rehabilitation-scientific and a literary-scientific perspective, the project has yielded new knowledge about fiction reading while sick-listed and the processes involved.
More information:
Lena Mårtensson, tel.: +46 (0)703 33 69 48, e-mail: lena.i.martensson@gu.se
Cecilia Pettersson, tel.: +46 (0)737 59 04 95, e-mail: cecilia.pettersson@lir.gu.se
All latest news from the category: Studies and Analyses
innovations-report maintains a wealth of in-depth studies and analyses from a variety of subject areas including business and finance, medicine and pharmacology, ecology and the environment, energy, communications and media, transportation, work, family and leisure.
Back to home
Newest articles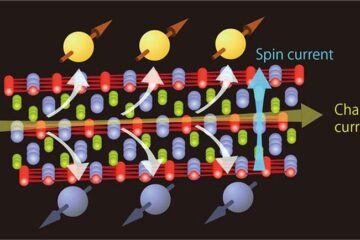 Topological materials open a new pathway for exploring spin hall materials
A group of researchers have made a significant breakthrough which could revolutionize next-generation electronics by enabling non-volatility, large-scale integration, low power consumption, high speed, and high reliability in spintronic devices….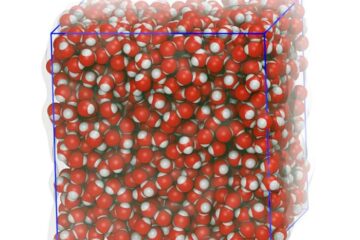 Evaluating the shear viscosity of different water models
A researcher from Japan evaluates the shear viscosities of popular water models widely used in biomolecular research. Water is one of the most abundant substances on Earth and partakes in…
Scientists successfully maneuver robot through living lung tissue
Lung cancer is the leading cause of cancer-related deaths in the United States. Some tumors are extremely small and hide deep within lung tissue, making it difficult for surgeons to…