Familial Danish Dementia shares similarities to Alzheimer's disease
The transgenic model recapitulates many features of the human disease and proves to be valuable for further research into the disease and for the development of treatment strategies. Although this is an achievement in itself, the authors recognize the implications of their results in relation to Alzheimer's Disease – namely that it is the misfolding of proteins into amyloid structures in the brain that leads to neuronal dysfunction and dementia.
Familial Danish dementia (FDD) is a rare familial disorder with an onset before the age of 30. In some patients visual symptoms and perceptive hearing loss is followed by cerebellar ataxia. The more obvious progressive dementia symptoms occur later and patients typically die between age of 40 and 60.
The cause for the disease is a defect in the BRI2 gene, which results in the misfolding and accumulation of a misfolded protein in the brains of FDD patients. The accumulated misfolded protein has a characteristic three-dimensional structure, a so-called amyloid structure.
The deposition of proteins with amyloid structures is not only a characteristic of FDD but is also seen in Alzheimer's Disease (AD) and various cerebral amyloid angiopathies (CAA). The accumulation of amyloid around the walls of blood vessels in the brain is the cause for the hemorrhagic strokes in CAA and is believed to play a central role in AD. Most of the current AD therapeutic trials target the formation and deposition of amyloidogenic proteins in the brains of AD patients.
Janaky Coomaraswamy and colleagues in the laboratory of Mathias Jucker at the Hertie-Institute have now developed a mouse model for FDD and show that the amyloid in FDD (the Danish-amyloid) and the amyloid in AD (the Beta-amyloid) both induce very similar neurodegenerative, neuroinflammatory, and vascular changes. Both Danish-amyloid and Beta-amyloid also induce so-called neurofibrillary tangles, another hallmark lesion of FDD and AD.
The study suggests common disease mechanisms for FDD and AD. Moreover, results suggest that therapies targeting the amyloid structure of the misfolded proteins may also be valuable treatments for both FDD and AD. With this new mouse model in hand, the scientists at the Hertie-Institute are now in a position to test such hypotheses and to develop a therapy for the rare but devastating FDD.
Title of the original publication:
Modeling Familial Danish Dementia in mice supports the concept of the amyloid hypothesis of Alzheimer's disease.
Coomaraswamy J, Kilger E, Wölfing H, Schäfer S, Kaeser SA, Wegenast-Braun BM, Hefendehl JK, Wolburg H, Mazzella M, Ghiso J, Goedert M, Akiyama H, Garcia-Sierra F, Wolfer DP, Mathews PM, Jucker M (2010).
Proceedings of the National Academy of Sciences (PNAS) published ahead of print April 12, 2010, doi:10.1073/pnas.1001056107
Contact
Universitätsklinikum Tübingen, Zentrum für Neurologie
Hertie-Institut für klinische Hirnforschung(HIH)
Partnerstandort Deutsches Zentrum für Neurodegenerative Erkrankungen (DZNE)
Professor Dr. Mathias Jucker
Tel.:07071-29-86863
E-Mail: mathias.jucker@uni-tuebingen.de
Kirstin Ahrens
Pressereferentin
Hertie-Institut für klinische Hirnforschung (HIH)
Tel.: 07073-500724
Mobil: 0173-300 53 96
E-Mail: mail@kirstin-ahrens.de
All latest news from the category: Studies and Analyses
innovations-report maintains a wealth of in-depth studies and analyses from a variety of subject areas including business and finance, medicine and pharmacology, ecology and the environment, energy, communications and media, transportation, work, family and leisure.
Back to home
Newest articles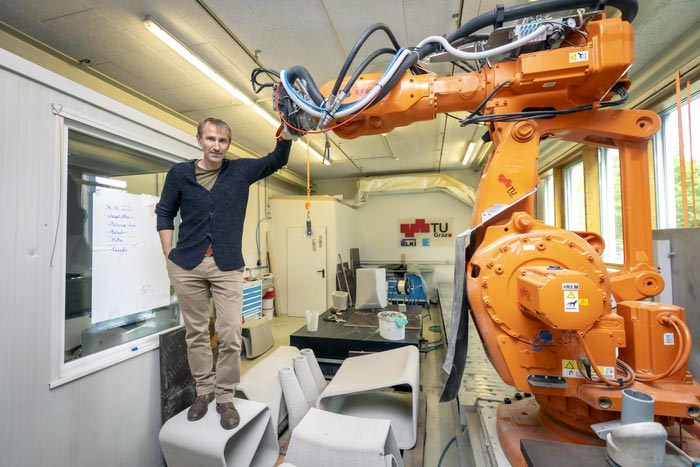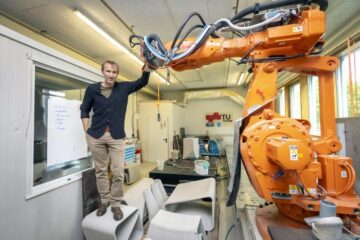 Building lighter with concrete
How concrete 3D printing saves material and CO2. "As soon as climate compatibility comes into play we have to look at mineral building materials. And this is where the really…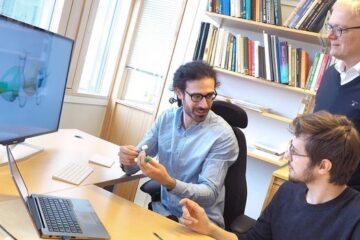 Optical cavities could provide new technological possibilities
Light and molecules behave in very special ways in optical cavities. Don't think this is important to you? It may be soon. A research team from the Norwegian University of…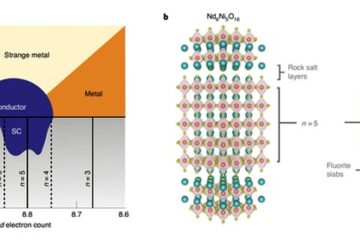 Finding superconductivity in nickelates
Arizona State physicist uses intuition, supercomputers to identify new high-temperature superconductor. The study of superconductivity is littered with disappointments, dead-ends, and serendipitous discoveries, according to Antia Botana, professor of physics at…