Driving simulation and cognitive models reveal differences between novice and experienced drivers
The method and results provide important cognitive-psychological bases for developing intelligent driver training and driving assistance systems.
The study titled "Modeling the effect of driving experience on lane keeping performance using ACT-R cognitive architecture," authored by Shi Cao, Yulin Qin, and Mowei Shen, has been published on CHINESE SCIENCE BULLETIN, 2013.
Driving experience is a critical human factor of driving safety. In China, there are currently more than 100 million licensed drivers, about one-third of whom are novice drivers with driving experience no more than 3 years. The lack of driving experience is a potential risk factor of accidents.
From the perspective of cognitive psychology, driving is a complex task that requires seamless coordination of multiple cognitive skills including perception, decision, and memory. Analyzing the differences between novice and experienced drivers and studying the mechanisms of driving skill learning are very important and valuable for improving driver training courses and the innovation of training techniques.
Previous studies on driving skills often focused on one cognitive skill but lacked an integrated view of all necessary skills. Considering different aspects of driving skills, Cao et al. used driving simulation to directly measure driving performance (Figure 1), compared the difference between novice and experienced drivers, and quantitatively modeled the difference using computational simulation of human performance.
As the first author Shi Cao said, there were two major challenges of this study: (1) building computerized models that can simulate what happens in a driver's mind in terms of cognitive information processing and (2) figuring out which cognitive factors are different between novice and experienced drivers. Cognitive sciences have provided theories about the architecture of human mind, that is, the mind is a complex integration of different functional modules such as visual encoding, memory, and decision modules. Cognitive-architecture-based models integrate all aspects of cognition to explain how the mind works. Researchers are using such models to support the design and evaluation of complex human-machine systems.
The results from this study showed that the experienced drivers had better control of vehicle lane position than the novice drivers, which was simulated by setting a closer visual attention point for the novice drivers in the cognitive models. It indicates that novice drivers' poorer control of lane position may be due to not utilizing road information farther enough.
The authors believe that there will be more and more simulation and intelligent systems that can be used to facilitate driver training and improve driving safety. The driving simulator used in this study can also run on common personal computers that most people have today. After some configuration of road and environment scenarios, such simulators can be used to train new drivers under simulated emergencies such as tire explosion and skid. Computational models will be able to track the development of skills and intelligently determine the contents and progress of training. The authors are planning to develop such training systems in the next phase of research.
This study is supported by the National Natural Science Foundation of China (No. 31170974 and No. 31170975), Opening Foundation of the Science and Technology on Human Factors Engineering Laboratory (No.HF2011-K-03), the National Foundation for Fostering Talents of Basic Science (No. J0730753), and the Fundamental Research Funds for the Central Universities.
Cao, S., Qin, Y., and Shen, M.W. Modeling the effect of driving experience on lane keeping performance using ACT-R cognitive architecture. Chinese Science Bulletin, 2013, DOI: 10.1360/972012-1360
http://csb.scichina.com:8080/kxtb/CN/10.1360/972012-1360
Science China Press Co., Ltd. (SCP) is a scientific journal publishing company of the Chinese Academy of Sciences (CAS). For 50 years, SCP takes its mission to present to the world the best achievements by Chinese scientists on various fields of natural sciences researches.
All latest news from the category: Studies and Analyses
innovations-report maintains a wealth of in-depth studies and analyses from a variety of subject areas including business and finance, medicine and pharmacology, ecology and the environment, energy, communications and media, transportation, work, family and leisure.
Back to home
Newest articles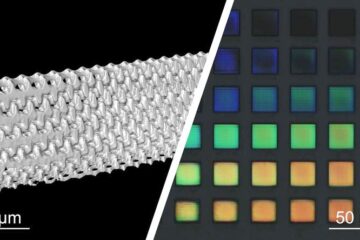 3D laser nanoprinters become compact
Researchers of the Cluster of Excellence 3D Matter Mode to Order show how 3-dimensional nanostructures can be printed using compact desktop devices – publication in Nature Photonics. Lasers in conventional…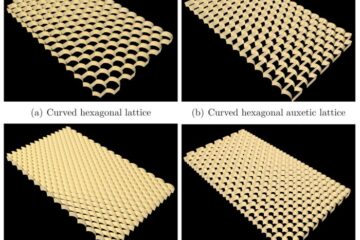 Study introduces framework to understand new class of curved lattice materials
A new study from Swansea University has introduced a framework to calculate the material properties of a new class of two-dimensional curved hexagonal lattices that could be used in the…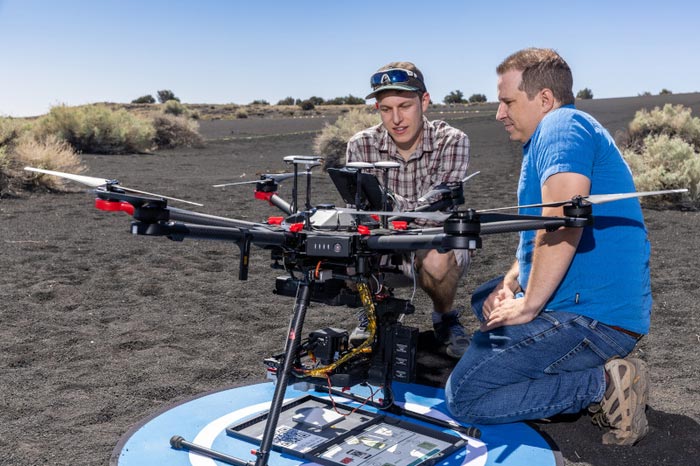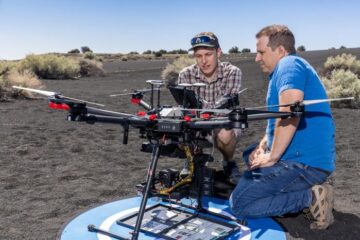 Planetary scientists discover brief presence of water in Arabia Terra on Mars
Team studied thermal inertia to understand how rock layers were formed. As part of a team of collaborators from Northern Arizona University and Johns Hopkins University, NAU PhD candidate Ari…