Decaffeinated coffee preserves memory function by improving brain energy metabolism
A research group led by Giulio Maria Pasinetti, MD, PhD, Professor of Neurology, and Psychiatry, at Mount Sinai School of Medicine, explored whether dietary supplementation with a standardized decaffeinated coffee preparation prior to diabetes onset might improve insulin resistance and glucose utilization in mice with diet-induced type 2 diabetes.
The researchers administered the supplement for five months, and evaluated the brain's genetic response in the mice. They found that the brain was able to more effectively metabolize glucose and use it for cellular energy in the brain. Glucose utilization in the brain is reduced in people with type 2 diabetes, which can often result in neurocognitive problems.
"Impaired energy metabolism in the brain is known to be tightly correlated with cognitive decline during aging and in subjects at high risk for developing neurodegenerative disorders," said Dr. Pasinetti. "This is the first evidence showing the potential benefits of decaffeinated coffee preparations for both preventing and treating cognitive decline caused by type 2 diabetes, aging, and/or neurodegenerative disorders."
Coffee intake is not recommended for everybody due to the fact that it is associated with cardiovascular health risks such as elevated blood cholesterol and blood pressure, both of which lead to an increased risk for heart disease, stroke, and premature death. These negative effects have primarily been attributed to the high caffeine content of coffee. Nonetheless, these novel findings are evidence that some of the non-caffeine components in coffee provide health benefits in mice. Dr. Pasinetti hopes to explore the preventive role of decaffeinated coffee delivered as a dietary supplement in humans.
"In light of recent evidence suggesting that cognitive impairment associated with Alzheimer's disease and other age-related neurodegenerative disorders may be traced back to neuropathological conditions initiated several decades before disease onset, developing preventive treatments for such disorders is critical," he said.
About The Mount Sinai Medical Center
The Mount Sinai Medical Center encompasses both The Mount Sinai Hospital and Mount Sinai School of Medicine. Established in 1968, Mount Sinai School of Medicine is one of the leading medical schools in the United States. The Medical School is noted for innovation in education, biomedical research, clinical care delivery, and local and global community service. It has more than 3,400 faculty in 32 departments and 14 research institutes, and ranks among the top 20 medical schools both in National Institutes of Health (NIH) funding and by US News and World Report.
The Mount Sinai Hospital, founded in 1852, is a 1,171-bed tertiary- and quaternary-care teaching facility and one of the nation's oldest, largest and most-respected voluntary hospitals. In 2011, US News and World Report ranked The Mount Sinai Hospital 16th on its elite Honor Roll of the nation's top hospitals based on reputation, safety, and other patient-care factors. Of the top 20 hospitals in the United States, Mount Sinai is one of 12 integrated academic medical centers whose medical school ranks among the top 20 in NIH funding and US News and World Report and whose hospital is on the US News and World Report Honor Roll. Nearly 60,000 people were treated at Mount Sinai as inpatients last year, and approximately 560,000 outpatient visits took place.
For more information, visit http://www.mountsinai.org/.
Find Mount Sinai on:
Facebook: http://www.facebook.com/mountsinainyc
Twitter: @mountsinainyc
YouTube: http://www.youtube.com/mountsinainy
Media Contact
Mount Sinai Press Office
EurekAlert!
All latest news from the category: Studies and Analyses
innovations-report maintains a wealth of in-depth studies and analyses from a variety of subject areas including business and finance, medicine and pharmacology, ecology and the environment, energy, communications and media, transportation, work, family and leisure.
Back to home
Newest articles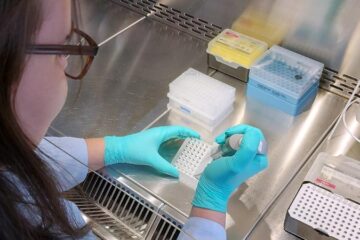 Simplified screening of individual bacterial species in biosamples
A method developed in the TransEvo research training group saves time and costs when analysing complex microbiological samples. In medical research and diagnostics, the microbiome, i.e. the microbial colonisation of…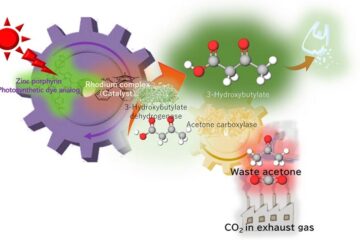 Low concentration CO2
can be reused in biodegradable plastic precursor using artificial photosynthesis. Poly-3-hydroxybutyrate—a biodegradable plastic—is a strong water-resistant polyester often used in packaging materials, made from 3-hydroxybutyrate as a precursor. In previous…
Earthquake prediction with GSI sensor technology
Can nuclear physics improve the prediction of earthquakes? That is the goal of the European research project artEmis, in which the GSI Helmholtzzentrum für Schwerionenforschung is participating together with twelve…