Bottle-Fed Infants Most at Risk for Bisphenol A Ingestion, But Exposure Levels Well Below "Safe" Limits
Swiss researchers examining exposure pathways for a common chemical used in plastic containers and linings of cans find infants have the highest estimated levels of Bisphenol A (BPA), with exposures falling with rising age. While estimated levels are well below the Tolerable Daily Intake (TDI) set by European authorities, the findings are important in that BPA is thought to impact human development and is classified as an endocrine disrupting chemical, potentially putting developing infants at risk, as well as fetuses if pregnant mothers are exposed.
The Swiss study examines 17 different sources of potential exposure across nine age/gender groups in the German/Swiss/Austrian population and found the most potentially exposed group is bottle-fed infants from 0-6 months of age. This group had estimated mean dose rates of nearly 0.8 micrograms per kilogram body weight per day, well below the TDI. However "it is of the same order of magnitude as recently reported concentrations that caused low-dose health effects in rodents," according to the authors.
"In general humans in their developmental stages (fetus, infant, child) seem to be exposed more severely than adults," wrote author Natalie von Goetz, Ph.D., senior scientist at the Swiss Federal Institute of Technology in Zurich, along with colleagues Matthias Wormuth, Martin Scheringer, and Konrad Hungerbuehler.
The European Union's TDI for BPA is 50 micrograms per kilogram body weight per day, identical to the risk limit set by the U.S. Environmental Protection Agency (EPA). EPA and the U.S. Food and Drug Administration announced in January they are fast-tracking studies to clarify the research on low-dose effects of BPA exposure.
The study "Bisphenol A: How the Most Relevant Exposure Sources Contribute to Total Consumer Exposure" appears in the March issue of the journal Risk Analysis published by the Society for Risk Analysis.
The researchers detail the relative contributions of the most relevant exposure pathways to arrive at estimates of total consumer exposure, while past studies often focused on single pathways. To date, information on the relative contribution of the different pathways to total consumer exposure is lacking, but is key for managing substance-associated risks. Drawing on studies of how polycarbonate bottles and containers tend to leach more chemicals the more they are heated, the study determines from these and other research the main source of BPA for all consumer groups is food, although some is found in ambient air, drinking water from pipes sealed with epoxy, and as a result of dental surgery, among other sources. For adults, the highest dose comes from canned foods.
The highest uncertainty associated with the assessment lies in assumptions made on the consumption of packaged food. Consequently, the researchers focused on deriving realistic mean intake values from a range of different studies in order to first discriminate the different
BPA sources.
The authors call for more research on finding substitutes for these uses. The findings on dose rates for all consumers were found to closely correspond to global biomonitoring studies that measured BPA in humans, including surveys performed in the United States.
Risk Analysis: An International Journal is published by the nonprofit Society for Risk Analysis (SRA). SRA is a multidisciplinary, interdisciplinary, scholarly, international society that provides an open forum for all those who are interested in risk analysis. Risk analysis is broadly defined to include risk assessment, risk characterization, risk communication, risk management, and policy relating to risk, in the context of risks of concern to individuals, to public and private sector organizations, and to society at a local, regional, national, or global level.
Contact: Steve Gibb, 703.610.2441 Steve.Gibb@noblis.org or Lisa Pellegrin, 571.327.4868 or Lisa.Pellegrin@noblis.org to arrange an interview with the author(s). Note to editors: The complete study is available upon request from Lisa Pellegrin/Steve Gibb or here: http://www3.interscience.wiley.com/cgi-bin/fulltext/123268422/HTMLSTART
Media Contact
Steve Gibb
Newswise Science News
Alle Nachrichten aus der Kategorie: Studies and Analyses
innovations-report maintains a wealth of in-depth studies and analyses from a variety of subject areas including business and finance, medicine and pharmacology, ecology and the environment, energy, communications and media, transportation, work, family and leisure.
Zurück zur Startseite
Neueste Beiträge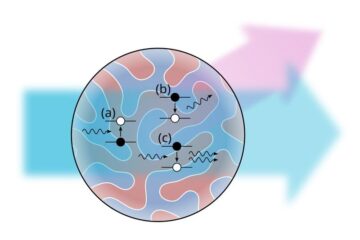 Who stole the light?
Self-induced ultrafast demagnetization limits the amount of light diffracted from magnetic samples at soft x-ray energies. Free electron X-ray lasers deliver intense ultrashort pulses of x-rays, which can be used…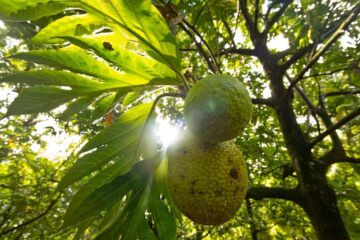 Could breadfruit be the next superfood?
UBC researchers say yes Breadfruit is sustainable, environmentally friendly and a high-production crop. A fruit used for centuries in countries around the world is getting the nutritional thumbs-up from a…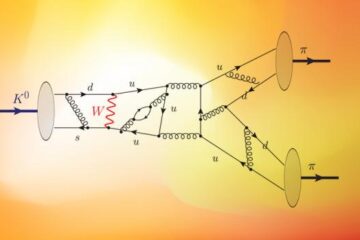 New calculation refines comparison of matter with antimatter
Theorists publish improved prediction for the tiny difference in kaon decays observed by experiments. -An international collaboration of theoretical physicists–including scientists from the U.S. Department of Energy's (DOE) Brookhaven National…