Beer foam secrets tapped in new study
Bitter compounds found in hops, like iso-alpha acids, are important to brewers, says Cornell's Karl J. Siebert, principal investigator and author of "Recent Discoveries in Beer Foam," set for publication in next issue of the Journal of the American Society of Brewing Chemists.
"Dissolved gases in the beer – carbon dioxide and, in some instances, nitrogen – play a role. So do acidity, some ions, ethanol levels, viscosity and numerous other factors that have been tried by brewers and scientifically tested," says Siebert, professor of food science and technology at the New York State Agricultural Experiment Station in Geneva, N.Y. "But LTP1 is the key to perfect beer foam."
Fascinating as foam is to chemists, it's of vital importance for the sensory experience of beer appreciation, insists Siebert, formerly a longtime research chemist in the industry, including at the former Stroh Brewery Co. in Detroit.
"To some beer aficionados, the sign of a good head – the proper consistency, color, height, duration – is to draw a face with your finger in the foam, before taking the first sip," the food scientist notes. "If the face is still there, when the glass is drained and the liquid is gone – that's seriously good foam."
Media Note: A short video featuring Karl Siebert explaining the research is available here.   
Cornell University has television, ISDN and dedicated Skype/Google+ Hangout studios available for media interviews. For additional information and short video, see this Cornell Chronicle story.
Media Contact
Melissa Osgood
Eurek Alert!
All latest news from the category: Studies and Analyses
innovations-report maintains a wealth of in-depth studies and analyses from a variety of subject areas including business and finance, medicine and pharmacology, ecology and the environment, energy, communications and media, transportation, work, family and leisure.
Back to home
Newest articles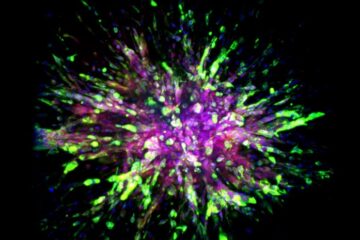 Scientists identify novel molecular biomarkers in cells
Studying a deadly type of breast cancer called triple negative, Johns Hopkins Medicine scientists say they have identified key molecular differences between cancer cells that cling to an initial tumor…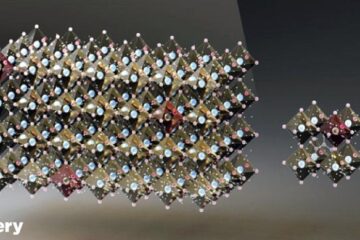 Getting more out of light
Tiny crystals, known as quantum dots, have enabled an international team to achieve a quantum efficiency exceeding 100 percent in the photocurrent generated in a hybrid inorganic-organic semiconductor. Perovskites are…
Antibiotics from natural substances
A new biosynthesis method has been developed. A research team with members from Goethe University Frankfurt and the University of Michigan in the USA is using bacterial biosynthesis to produce…