A study of 377,000 sheds light on the role played by the genome in eczema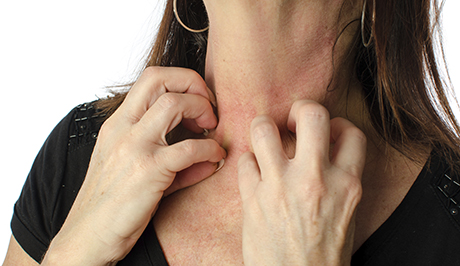 Atopic dermatitis, a type of eczema, afflicts approximately one out of every five children and one out of every twelve adults. Though knowledge of the genome is crucial to assessing the likelihood that an individual will develop atopic dermatitis, most genes responsible for the condition have not yet been discovered.
The team of international researchers that conducted the largest genetic study of atopic dermatitis to this point pooled data obtained from 377,000 subjects in 40 different projects around the world.
31 currently known
"We identified ten new genetic variations, making a total of 31 that are currently known to be associated with atopic dermatitis," says Bo Jacobsson, a professor at Sahlgrenska Academy who was a member of the team. "Of particular interest is that each of the new ones has a role to play in regulation of the immune system."
The researchers found evidence of genetic overlap between atopic dermatitis and other illnesses, including inflammatory bowel disease.
Additional treatment
"While the new variations contribute in only a small way to the risk of developing atopic dermatitis, knowing about them will raise our awareness about the mechanisms of the various diseases," Professor Jacobsson says. "Our ultimate hope is that additional treatment methods will emerge as a result."
Although the importance of genetic factors in the pathogenesis of atopic dermatitis had already been established, the sheer size of this study allowed researchers to fine tune their understanding and obtain more information about the ways that autoimmune mechanisms run amok as the disease develops.
Large study
A total of 21,399 cases of European, African, Japanese and Latino ancestry were first compared in 22 different studies with 95,464 controls. The findings were then replicated in 18 studies of 32,059 cases and 228,628 controls.
"Multi-ancestry genome-wide association study of 21,000 cases and 95,000 controls identifies new risk loci for atopic dermatitis" was published in Nature Genetics online on October 19.
For additional information, you are welcome to contact:
Bo Jacobsson, Professor, Sahlgrenska Academy, University of Gothenburg
bo.jacobsson@obgyn.gu.se
http://www.gu.se/english/about_the_university/news-calendar/News_detail//a-study…
Media Contact
Henrik Axlid
idw - Informationsdienst Wissenschaft
All latest news from the category: Studies and Analyses
innovations-report maintains a wealth of in-depth studies and analyses from a variety of subject areas including business and finance, medicine and pharmacology, ecology and the environment, energy, communications and media, transportation, work, family and leisure.
Back to home
Newest articles
Duke-NUS and NHCS scientists first in the world to regenerate diseased kidney
Blocking an immune-regulating protein reverses the damage caused by acute and chronic kidney disease, a preclinical study suggests. In a world first, scientists at Duke-NUS Medical School, the National Heart…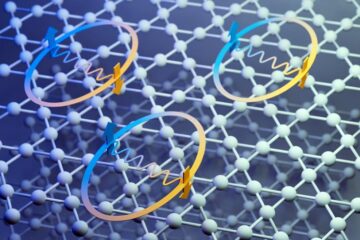 Unconventional superconductivity found in kagome metal
Physicists using advanced muon spin spectroscopy at Paul Scherrer Institute PSI make the missing link between their recent breakthrough in a kagome metal and unconventional superconductivity. The team uncovered an…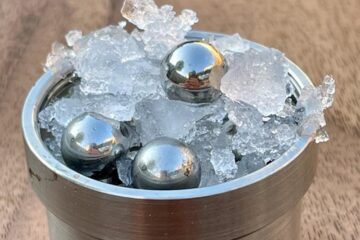 Discovery of new ice may change understanding of water
Researchers at UCL (University College London) have discovered a new type of ice that more closely resembles liquid water than any other known ices and that may rewrite our understanding…