North –South Divide: By Name Only?
Names ending in 'son' or 'by' are indicative of northern origins and in some areas of the north, over 50 per cent of a local society might once have had such surnames.
Although 'northerness' is an elusive concept- the Leicester study looks at what surnames can tell you about the identity of the North of England.
The research, The North through its Names: a Phenomenology of Medieval and Early-Modern Northern England, was carried out by Dave Postles, a University Fellow in the Department of English at the University of Leicester. The research forms part of a new volume of the English Surnames Survey.
The personal names from the north during the medieval/early modern period incorporate dialect speech that defined a northern consciousness, and in this way are an invaluable resource in exploring a northern identity.
In his research, Dr Postles attempts to reconstruct the language of the speech and communities of the region, through the reporting and recording of personal names.
Looking at the evidence from names derived from fathers and mothers, as well as personal names and occupational nicknames, he identifies many distinctions, including the longer continuity of insular personal names in the north, which implies a cultural division with the south.
Since nicknames that others might assume to be insalubrious continued later in the north, northern speech through names considered 'direct' by northerners might be thought uncivil by southerners.
Dr Postles explained: "People often refer to a "sense of place", but perhaps the "sensation" of place is another way of being in place. It is a matter of how we sense place. One of the ways that we do this is through the language use around us, and that incorporates how people are named and hearing their names: both formal names and colloquial forms of name.
"As ever, that process is always complicated. As the anthropologists describe it, we can experience it in two ways: etic or emic. We can feel it from the inside or look at it from the outside. In fact, sometimes the two are not separable.
"How they can be conflated is perhaps best illustrated by names derived from fathers and mothers. Looking from the outside, it will be noticeable to people that the "north" of England is a place where surnames ending in -son have predominated, although they have spread more widely now too.
"In the past, their concentration in this "northern" zone was more intense. It helped to mark off an idea of "northern-ness" when viewed from outside. It was also the "sensing" of people inside too. Yet some areas in what we perceive to be the "north" had an even greater density than other locations there.
"For example, in the taxation lists for Craven in the sixteenth century, some 16 to 18 percent of male taxpayers bore these -son surnames. If we look to a deeper "north", the uplands of Westmorland, we find that getting towards 28 percent had this form of name in the middle of the seventeenth century (in the Protestation Oath of 1641-2). If we go deeper into intensely localized local societies, in Crosby Ravensworth and Patterdale, 56-57 percent had these surnames then.
"Looking from the outside, we generally perceive a northern area of -son surnames. From the inside, that linguistic environment was experienced differently. In Crosby and Patterdale the sense of neighbourhood would have been profoundly influenced through the density of -son surnames. The idea that "the north" was constituted by a mosaic of local societies with their differences is one that we outsiders tend to gloss over.
"Another attribute is that "northern-ness" was amorphous and not always clearly delineated, so that its boundaries are porous. Those -son surnames extended down in the past into what we regard as the northern part of the north Midlands, although in a less concentrated fashion.
"We can observe these two attributes combined in "topographical -by" surnames. These surnames would include Southiby, Northiby, Easterby (Ousterby), and Westiby: living in the south, north, east or west end of the village or parish.
"In the fourteenth century this form of name was concentrated in what we have recently come to describe as "Humberside": the East Riding of Yorkshire and north Lincolnshire. We see here a localized incidence within the "north", marking out a distinct locality within a "north", but we also notice how there is a spilling out.
"The reasons for that are, of course, historical, but, although attenuated by modern developments, many of these phenomena continue with us in some form still today."
The North through its Names: A Phenomenology of Medieval and Early-Modern Northern England forms volume 8 of the series: English Surnames Survey (Oxbow Books 2007).
Alle Nachrichten aus der Kategorie: Social Sciences
This area deals with the latest developments in the field of empirical and theoretical research as it relates to the structure and function of institutes and systems, their social interdependence and how such systems interact with individual behavior processes.
innovations-report offers informative reports and articles related to the social sciences field including demographic developments, family and career issues, geriatric research, conflict research, generational studies and criminology research.
Zurück zur Startseite
Neueste Beiträge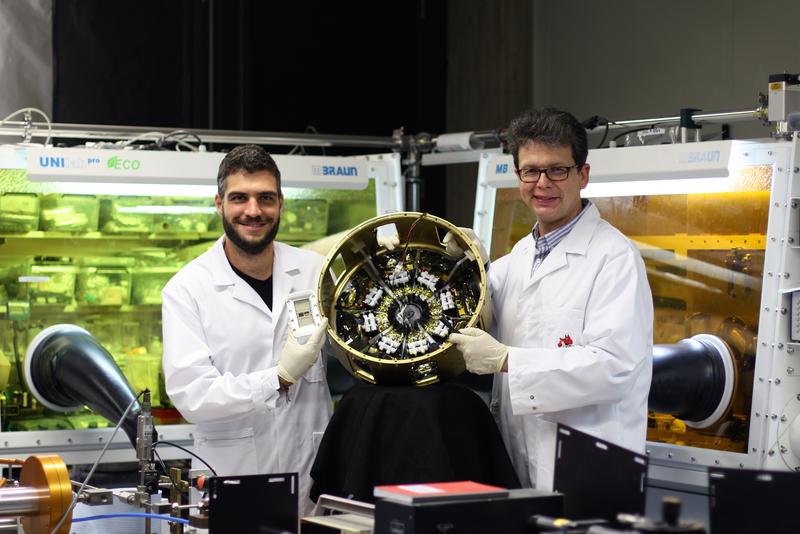 New solar cells for space
Almost all satellites are powered by solar cells – but solar cells are heavy. While conventional high-performance cells reach up to three watts of electricity per gram, perovskite and organic…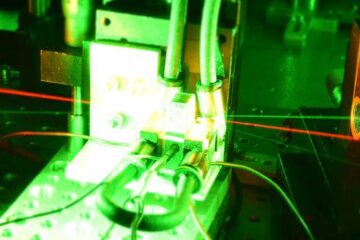 Development of a novel membrane laser module for spectral measurement methods
The Fraunhofer Institute for Applied Solid State Physics IAF has partnered up with the start-up "Twenty-One Semiconductors" (21s) from Stuttgart to bring their unique laser concept from lab to practice….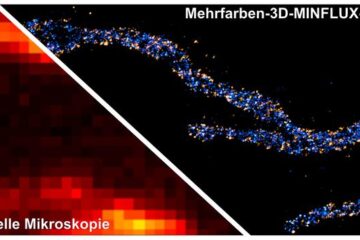 Dissecting protein assemblies
Super-resolution MINFLUX nanoscopy, developed by Nobel laureate Stefan Hell and his team, is able to discern fluorescent molecules that are only a few nanometers apart. In an initial application of…