Money cannot buy you happiness
The most important sources of happiness are good health and freedom from financial worries, Professor Vani Borooah found.
He studied more than 3,000 interviews from the Poverty and Social Exclusion in Northern Ireland survey and the results of his research were published recently in the Journal of Happiness Studies.
Professor Borooah said the research has important implications for policy makers. Too much emphasis is placed on generating wealth, particularly private wealth. Instead there should be more attention paid to devising policies which would lead to greater happiness, for example, by tackling mental health problems – one of the greatest sources of unhappiness.
Among his findings were:
Of the 1,950 people who described themselves as happy, only 41% regarded their standard of living as high. The key to happiness was satisfaction with one's standard of living.
Health – particularly mental health – played a vital role in happiness. People with even mild mental health problems were more likely to be unhappy than people suffering from severe physical health problems such as heart conditions or back pain. At least one third of those with severe physical health problems described themselves as happy, but only 4% of those with severe mental health problems said they were happy. Some 60% said they were unhappy.
Freedom from financial worries was a major factor in happiness. People who were divorced or separated or widowed were more likely to be unhappy because of the financial implications of their new status.
People living in rural areas were more likely to be unhappy than those living in towns or cities. Rural isolation was a major contributory factor to their unhappiness.
Professor Borooah said: "There is an undue concentration of both public and private resources on raising national income: 'undue' because making people richer does not necessarily make them happier or, at any rate, not by enough to justify the outlay of resources in raising income.
"Now that we are able to measure what makes people happy, we should be working towards creating those factors rather than working toward income generation.
"For example, as Professor Richard Layard of the LSE emphasises, improving health, particularly mental health, would be an effective way of making people happier. It is relatively cheap to provide psychotherapy – an effective way of treating mental ill-health – yet there is a shortage of psychotherapists because we don't invest in them. We should be putting more money into providing such services.
"Also, as Professor Layard points out, there are more people today on incapacity benefit than on unemployment benefit. Many of those on incapacity benefits are suffering from depression or other mental health problems. If the country wants to get more people into work then it must tackle these mental health issues."
Alle Nachrichten aus der Kategorie: Social Sciences
This area deals with the latest developments in the field of empirical and theoretical research as it relates to the structure and function of institutes and systems, their social interdependence and how such systems interact with individual behavior processes.
innovations-report offers informative reports and articles related to the social sciences field including demographic developments, family and career issues, geriatric research, conflict research, generational studies and criminology research.
Zurück zur Startseite
Neueste Beiträge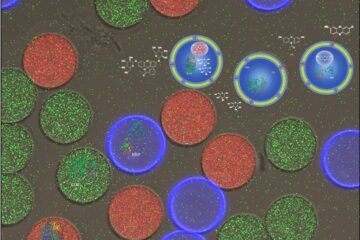 An artificial cell on a chip
Researchers at the University of Basel have developed a precisely controllable system for mimicking biochemical reaction cascades in cells. Using microfluidic technology, they produce miniature polymeric reaction containers equipped with…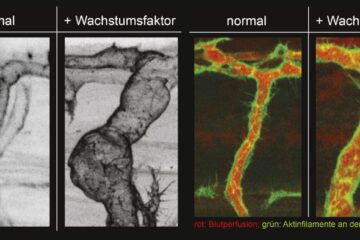 Specific and rapid expansion of blood vessels
Nature Communications: KIT researchers identify a new mechanism to control endothelial cell size and arterial caliber – basis for better treatment of heart infarct and stroke. Upon a heart infarct…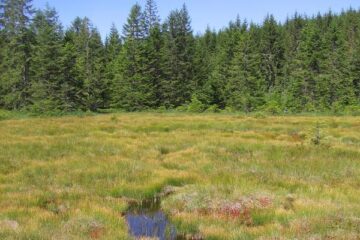 Climate change drives plants to extinction in the Black Forest in Germany
Climate change is leaving its mark on the bog complexes of the German Black Forest. Due to rising temperatures and longer dry periods, two plant species have already gone extinct…