Big Brother has exposed 'everyday racism'
Steve Spencer, a senior lecturer in sociology at Sheffield Hallam University, claims that the reality show merely reflects racist and xenophobic comments and conversations that take place in Britain each day, and believes the programme points to our failure to achieve the promises of a multicultural society.
He says that broadcaster Channel 4 should be 'ashamed' for engineering cultural clashes to boost ratings, and also slams the viewing public for tuning in.
Mr Spencer said:
"The extraordinary situation on Celebrity Big Brother stems from a crass celebrity culture constructed around people who demonstrate a marked intolerance of others, and who are thrown together exactly for their contrasting and belligerent viewpoints. There is increasingly a tendency for apposite ridicule and parody to tip over into a desire for humiliation and easy cruelty, and present this as entertainment.
"We shouldn't have any sympathy for loud mouthed racists or the self-promotion of these people who use the show as a vehicle to promote their brand identities and I believe that Channel 4 is responsible for perpetuating the lowest common denominator of voyeuristic entertainment. However, the viewing audience is also complicit in elevating characters like Jade and Danielle to celebrity status by finding their opinionated rants and clashes entertaining. Why do such viewpoints get the oxygen of publicity?
"Calling Big Brother a 'social experiment' is a blind for engineering cultural clashes ( a mainstay of reality TV) to increase ratings – just as the focus of attention on Big Brother has done in the present case. What has happened to Channel 4's remit as a cutting edge public service broadcaster; an innovative alternative to the BBC?
"Yes this is racism – the sort of everyday racism which is normally invisible – not overt, but in the private domain of the general population. Racist and xenophobic reactions like these 'private' conversations which are broadcast to a mass audience are a bizarre inversion of the everyday racism – the sneering comments, the cultural ignorance and intolerance which is commonplace in our society.
"The outrage over this incident is warranted and Channel 4 should be ashamed of the crass culture of celebrity they have helped to create. But let's not fool ourselves that this is unknown outside of the house – scratch the surface and it's staring you in the face.
"There are hundreds of racist attacks every year but many more acts of cultural intolerance: name calling, the constant dripping of sneers, racist jokes, and abuse which people face everyday. These corrosive behaviours are of course in addition to the persistent structural inequalities in education, employment, housing and health care.
"What we are witnessing is an ugly reflection of society – a microcosm in a vacuum – illustrating again that the promises of multiculturalism have never been achieved. However, we shouldn't be turning away from these ideals as they are the only promise of equality in the face of little Englander attitudes like these."
He added:
"Shame on the shallow self-promoting 'stars' for their ignorance and inadequacy, shame on Channel 4 for capitalising on them and shame on us, the mass audience, for gaining vicarious pleasure from such tawdry goings on."
Steve Spencer is a senior lecturer in Sociology at Sheffield Hallam University, and has worked as a lecturer in both higher and further education in Australia and UK. He has researched into ethnic conflict in the Caribbean and has recently published two books: A Dream Deferred: Guyana Under the Shadow of Colonialism (2006, Hansib) and Race and Ethnicity: Culture and Identity and Representation, (2006 Routledge.) He has produced several films on: consumerism, media coverage of the Iraq conflict, homeless Aborigines and multiculturalism.
Alle Nachrichten aus der Kategorie: Social Sciences
This area deals with the latest developments in the field of empirical and theoretical research as it relates to the structure and function of institutes and systems, their social interdependence and how such systems interact with individual behavior processes.
innovations-report offers informative reports and articles related to the social sciences field including demographic developments, family and career issues, geriatric research, conflict research, generational studies and criminology research.
Zurück zur Startseite
Neueste Beiträge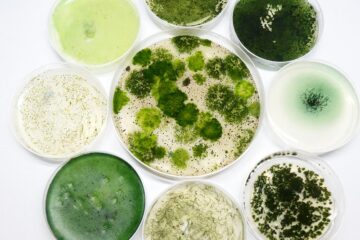 Cyanobacteria: Small Candidates …
… as Great Hopes for Medicine and Biotechnology In the coming years, scientists at the Chair of Technical Biochemistry at TU Dresden will work on the genomic investigation of previously…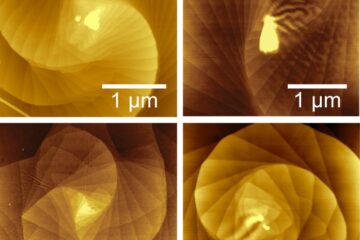 Do the twist: Making two-dimensional quantum materials using curved surfaces
Scientists at the University of Wisconsin-Madison have discovered a way to control the growth of twisting, microscopic spirals of materials just one atom thick. The continuously twisting stacks of two-dimensional…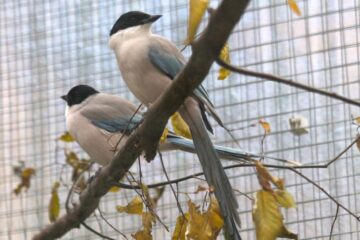 Big-hearted corvids
Social life as a driving factor of birds' generosity. Ravens, crows, magpies and their relatives are known for their exceptional intelligence, which allows them to solve complex problems, use tools…