Increasing social inequality in Britain is at the root of rising levels of anti-social behaviour, teenage pregnancy, violence and obesity, according to a University of Nottingham academic.

More than two decades of widening social and economic differences are leaving their mark on Britain, making it one of the most socially unequal of European countries.
A new book published this week by pioneering social epidemiologist, Professor Richard Wilkinson, examines the impact of this growing gap between rich and poor — and the high price being paid by some of the most disadvantaged members of society.
Professor Wilkinson's research shows that if Britain changed from being one of the most unequal of European countries to being among the most equal, the result would be radical. Average life expectancy would increase, homicide rates and levels of violence would fall, people would trust each other more, and community life would be revitalised. As such, the benefits of greater equality would be seen across all sectors of society.
His new book, The Impact of Inequality, published by Routledge, addresses people's experience of class and inequality and the pervasive sense that modern societies, despite material success, are social failures.
Wider income differences lead to bigger social distances and increased discrimination. They lead to slower social mobility and increased residential segregation of rich and poor. People become less involved in community life, suffer more violence, and are much less likely to trust each other.
Professor Wilkinson also looks at why individuals are so sensitive to inequality, and how it gets 'under the skin' to affect health. The main individual psychosocial risk factors leading to ill health and premature death include low social status, lack of friends, and difficult early life experience. Together these tell us about the stress associated with the quality of the social environment, reflecting how far we feel either appreciated and valued, or suffer anxieties and insecurities about whether others regard us as unattractive, boring, stupid, or socially gauche.
Because of the psychological damage inflicted by being seen as inferior, the scale of inequality is a key determinant of national standards of performance in areas as different as levels of violence, educational performance of school children, health, and the quality of community life.
Professor Wilkinson also looks at what nations, communities and employers can do to create a healthy social environment. He points out that because the data he uses comes primarily from existing market democracies, it shows that even the small differences in inequality between them matter, and that there are numerous practical policies that would improve the quality of life for all of us.
As well as the more conventional methods of redistribution, he suggests extending democracy into economic institutions and workplaces.
Professor Wilkinson said: "While it is clear that inequality is socially corrosive, it is equally clear that policy can dramatically improve the psychosocial welfare of populations.
"How people get on with each other is crucial to the quality of life for all of us. The first step in improving matters is to gain a wider popular understanding both of the way many social problems are rooted in relative deprivation, and of the benefits which greater equality would bring to us all."
Richard Wilkinson is Professor of Social Epidemiology, Division of Epidemiology and Public Health, at The University of Nottingham Medical School. He is also Visiting Professor at the International Centre for Health and Society, Dept of Epidemiology and Public Health, University College London.
He has been researching the social determinants of health and health inequalities for over 25 years and is the author of the bestselling Unhealthy Societies: The Afflictions of Inequality (Routledge, 1996).
Media Contact
Prof Richard Wilkinson
alfa
All latest news from the category: Social Sciences
This area deals with the latest developments in the field of empirical and theoretical research as it relates to the structure and function of institutes and systems, their social interdependence and how such systems interact with individual behavior processes.
innovations-report offers informative reports and articles related to the social sciences field including demographic developments, family and career issues, geriatric research, conflict research, generational studies and criminology research.
Back to home
Newest articles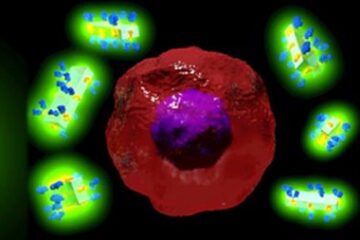 A world-first antibody-drug delivery system
It sounds like the stuff of science fiction: a man-made crystal that can be attached to antibodies and then supercharge them with potent drugs or imaging agents that can seek…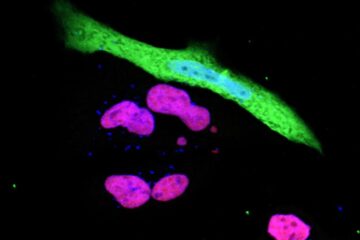 Revealed: How SARS-CoV-2 evades our immune system
Scientists at Hokkaido University and Texas A&M University have identified a key mechanism used by the SARS-CoV-2 virus to evade host immune systems. Researchers in Japan and the United States…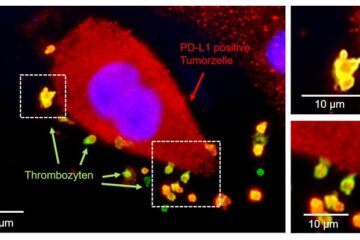 New approach developed to predict response of immunotherapies in lung cancer
New methodology at the University Hospital of Tübingen harnesses the function of platelets. At Tübingen University Hospital, a preclinical study led by Dr. Clemens Hinterleitner and Prof. Dr. Lars Zender,…