Fitter by degress? Higher education no panacea for adult health
Poor education may be linked to bad health, but simply putting more of us through university will not ensure adults are fit and well, according to new research sponsored by the ESRC.

Though highly educated men and women are generally healthier, what happens in childhood and beyond is key to our well-being later in life, says the study led by Dr. Tarani Chandola, Department of Epidemiology and Public Health, University College London (UCL).
And his report found no evidence that better health among more highly educated adults is linked to high intelligence as a child.
The study argues that policies on reducing inequalities in health should be aimed at specific areas such as people's working conditions or enabling healthy lifestyles, rather than directly at education.
Dr Chandola said: "Education affects health throughout our lifetime. For instance, children with poor health end up less well educated and with poorer health as grown-ups." He continued: "Higher education also affects a person's sense of control as well as their chances of getting a better, well paid job. This in turn encourages them to adopt healthy lifestyle behaviours."
Links between education and health have been found consistently in various studies around the world. These show that people with limited education have poorer health, more disability and greater chances of death.
For the UCL study, social science statistical methods, rarely used in this area of research, enabled investigators to estimate the direct and indirect effects of a combination of factors thought to link education and health.
The report says that being well in childhood is important for men and women, as apart from the direct effects on adult health, illness in a child has an indirect effect if it limits his or her education.
Men's adult social class indirectly affects their health when it comes to adopting healthy behaviours such as not smoking, exercising and good diet. Similarly, childhood social class, and the consequent importance attached to a girl's education, indirectly affects the health of women.
Dr Chandola said: "Our research shows that although a larger proportion of people are acquiring degree level educational qualifications, this may not directly or automatically lead to better adult health. We must not assume that investment in education is a panacea. If policies aimed at improving education also adversely affect any of the other combination of factors involved they will fail, or have far less of an impact on health than was expected."
The study warns that as more people obtain degree level qualifications, even the improvements in health now attributed to going through higher education may no longer apply.
Dr Chandola said: "When it comes to encouraging healthy behaviour, we need to focus on people's everyday working and social lives as adults. Our research has found that a rise in educational attainment may not automatically lead to improvements in people's health. Policies for improving health and reducing inequalities need to target specific causes." He added: "Apart from providing evidence on what types of policies may reduce the association between education and health, our study also suggests when interventions are most useful.
"There are high returns associated with taking action in childhood and adolescence. Improving health in childhood and adolescence results in higher educational achievement and healthier adults."
All latest news from the category: Social Sciences
This area deals with the latest developments in the field of empirical and theoretical research as it relates to the structure and function of institutes and systems, their social interdependence and how such systems interact with individual behavior processes.
innovations-report offers informative reports and articles related to the social sciences field including demographic developments, family and career issues, geriatric research, conflict research, generational studies and criminology research.
Back to home
Newest articles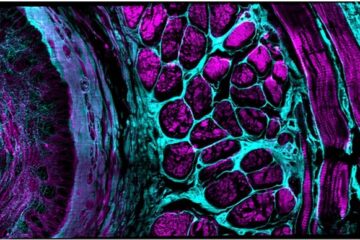 Enhancing the workhorse
Artificial intelligence, hardware innovations boost confocal microscope's performance. Since artificial intelligence pioneer Marvin Minsky patented the principle of confocal microscopy in 1957, it has become the workhorse standard in life…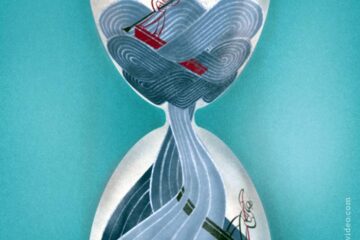 In the quantum realm, not even time flows as you might expect
New study shows the boundary between time moving forward and backward may blur in quantum mechanics. A team of physicists at the Universities of Bristol, Vienna, the Balearic Islands and…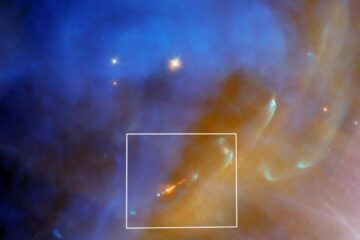 Hubble Spots a Swift Stellar Jet in Running Man Nebula
A jet from a newly formed star flares into the shining depths of reflection nebula NGC 1977 in this Hubble image. The jet (the orange object at the bottom center…