Abused women less likely to be in stable relationships
Those abused as adults often say no to marriage, cohabitation
Poor women who are physically or sexually abused at some point in their lives are less likely to maintain stable intimate relationships, according to a new study of more than 2,500 women by sociologists from The Johns Hopkins University and Penn State University.
The women involved in the study said they want fair treatment and companionship from their partners, just like everybody does, the researchers said. Many of those who had been abused as adults told ethnographers that they had decided to forego marriage and cohabiting relationships, at least temporarily. Those who were sexually abused in childhood were not as likely to avoid relationships altogether; rather, they tended to engage in a series of short-term, transient relationships, many of them abusive.
While there is no evidence that abuse rates have increased, the number of women postponing intimate relationships may be growing, said Andrew Cherlin, the Griswold Professor of Public Policy at Johns Hopkins and lead author of the report, "The Influence of Physical and Sexual Abuse on Marriage and Cohabitation," to be published in the Jan. 21 issue of American Sociological Review. "What's changed over the past few decades is the social context of abuse," Cherlin said. "Women don't have to stay with abusive men anymore because they have alternatives to marriage."
The researchers, working in Boston, Chicago and San Antonio as part of the long-term research project called "Welfare, Children and Families: A Three-City Study," surveyed a random sample of 2,402 Hispanic, African American, and white women. Ethnographic research teams studied another 256 women in depth for several years, observing day-to-day activities and conducting repeated interviews. All of the women studied were the primary caregivers of at least one child.
Fifty-two percent of women in the random-sample survey reported being physically or sexually abused at some point during their lives. Twenty-four percent said they were sexually abused during childhood or adolescence. Forty-two percent of women who had never been abused were married at the time of the survey, compared to 22 percent of women who had ever been abused. Of the 256 women studied in depth, one-sixth — many of whom had been physically abused as adults — said they were taking a timeout from intimate relationships with men.
"Women's decision to take a timeout from such relationships is an important one for policymakers to understand," said co-author Linda Burton, director of the ethnographic component and Penn State professor of human development and sociology. "These women are not saying they will never enter intimate relationships again, but, rather, they need recovery and reflection time from abuse they experienced as adults to avoid entering a subsequent abusive relationship."
Cherlin and Burton suggest that reducing levels of sexual abuse and physical violence in families could increase the number of healthy, stable, long-term unions. They argue that current marriage promotion policy debates at the federal and state levels, which tend to blame declining cultural values or unemployment for lower marriage rates among the poor, should also focus on the consequences of abuse.
Other authors are: Tera Hurt, University of Georgia; and Diane Purvin, Wellesley College.
Funding support came from National Institute of Child Health and Human Development, Office of the Assistant Secretary for Planning and Evaluation, Administration on Developmental Disabilities, Administration for Children and Families, Social Security Administration, National Institute of Mental Health, The Boston Foundation, The Annie E. Casey Foundation, The Edna McConnell Clark Foundation, The Lloyd A. Fry Foundation, Hogg Foundation for Mental Health, The Robert Wood Johnson Foundation, The Joyce Foundation, The Henry J. Kaiser Family Foundation, W. K. Kellogg Foundation, Kronkosky Charitable Foundation, The John D. and Catherine T. MacArthur Foundation, Charles Stewart Mott Foundation, The David and Lucile Packard Foundation, and Woods Fund of Chicago.
All latest news from the category: Social Sciences
This area deals with the latest developments in the field of empirical and theoretical research as it relates to the structure and function of institutes and systems, their social interdependence and how such systems interact with individual behavior processes.
innovations-report offers informative reports and articles related to the social sciences field including demographic developments, family and career issues, geriatric research, conflict research, generational studies and criminology research.
Back to home
Newest articles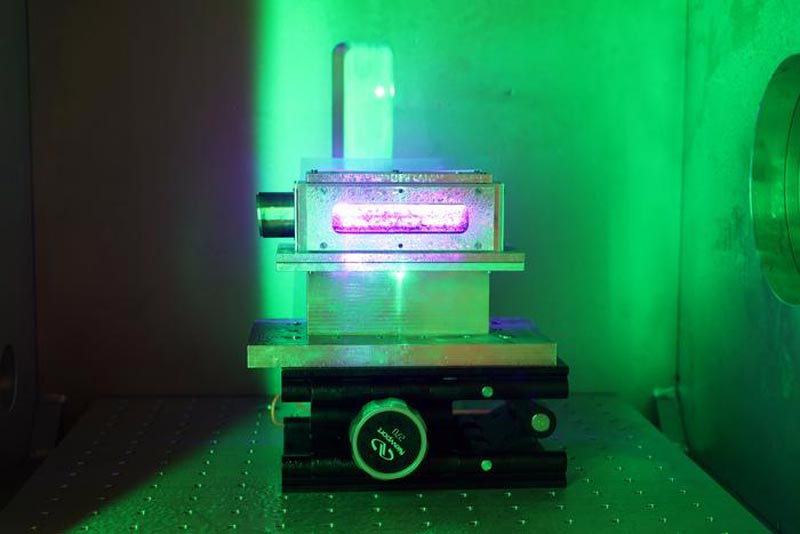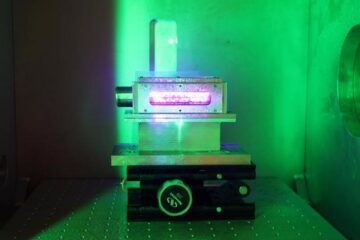 Compact accelerator technology achieves major energy milestone
Particle accelerators hold great potential for semiconductor applications, medical imaging and therapy, and research in materials, energy and medicine. But conventional accelerators require plenty of elbow room — kilometers —…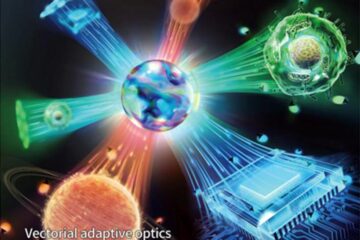 Vectorial adaptive optics: correcting both polarization and phase
Adaptive optics (AO) is a technique used for real-time correction of phase aberrations by employing feedback to adjust the optical system. Polarization aberrations represent another significant type of distortion that…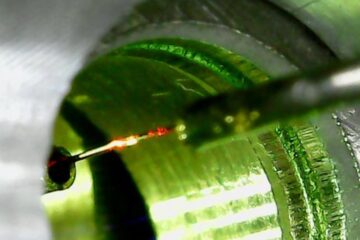 Single ions in nano-sized particles
A new platform for quantum information processing. Processing quantum information relies on interacting qubits – the basic building blocks of quantum information – to perform computational tasks. Scientists are searching…