Questions on outdoor recreation not seen the same by men & women
When it comes to outdoor recreation, men and women differ not just in the activities they choose, but also in the way they perceive questions about how they spend their free time, according to Penn State researchers.
"We know there are differences in the way men and women respond to questions about outdoor activities," says Laurlyn K. Harmon, graduate student in leisure studies. "But do they also differ in the way they are interpreting the questions? A simple question could result in systematic differences between men's and women's answers."
Harmon, and her adviser, Dr. Harry C. Zinn, associate professor of recreation, park & tourism management, interviewed people in Bald Eagle State Forest, Pa., about wildlife value orientations, beliefs about wildlife management and outdoor recreation preferences. They asked participants about favorite outdoor recreation activities, frequency of participation, and what those activities might tell other people about who they were.
The survey participants were older hunters and their children with a mix of men and women, although more men than women participated. "We might expect to see differences in the men's and women's answers in the types of activities they like to do," Harmon told attendees at the 11th International Symposium on Society and Resource Management today (June 4) in Keystone, Colo. "We did see a difference between what older men and younger men like to do."
Sons were more active than fathers and were more competitive. Older men went for outdoor activities that focused on appreciating nature, possibly to accommodate aging bodies or because of changing value orientations. The fathers' ages ranged between 50 and 80 while the sons were under 50.
"This is what we expected to see in men," said Harmon.
For women, though, the choices were different. When asked, "When you have free time for outdoor recreation, what are the things you enjoy doing the most?" Some women did respond "I play tennis, I run or I take photographs." However, other women responded with "We go on walks, we go on walks with the kids, we jet ski, we sit on the porch, we boat."
"Some women were not saying what they like to do," said Harmon. "It is hard to tell whether her favorite activity is self-focused or if it is what the kids or husband like to do."
Further questioning brought this out. When asked what they liked to do the most, one woman replied, "We like to go boating." When asked why, she said because they had just purchased a boat. In answer to what she liked about boating, however, she replied, "Nothing, I get motion sick."
"The woman explained that it was fun riding in the boat and watching her girls in the tubes," said Harmon.
Researchers have often assumed that when participants respond to a survey on outdoor activity, they were in essence, men or women, answering the same questions, but in light of these answers, men and women may interpret questions differently. The women's answers rarely gave the sense that the activities were their favorite activities, but were influenced by the preferences of other family members.
"Women's recreation appears to be frequently shaped by their roles as caregivers and nurturers," said Harmon. "Traditional questionnaire structure and wording may inadvertently lead men and women to answer fundamentally different questions when they are asked about outdoor recreation preferences and behavior."
The U.S. Forest Service, Pennsylvania Game Commission and Colorado Division of Wildlife supported this research, which was originally designed to assess how older hunters and their children value and use the forest for a variety of activities. That research was done in both Colorado and Pennsylvania. The research on women was carried out only in Pennsylvania and was an offshoot of the original research.
Media Contact
A'ndrea Elyse Messer
EurekAlert!
Alle Nachrichten aus der Kategorie: Social Sciences
This area deals with the latest developments in the field of empirical and theoretical research as it relates to the structure and function of institutes and systems, their social interdependence and how such systems interact with individual behavior processes.
innovations-report offers informative reports and articles related to the social sciences field including demographic developments, family and career issues, geriatric research, conflict research, generational studies and criminology research.
Zurück zur Startseite
Neueste Beiträge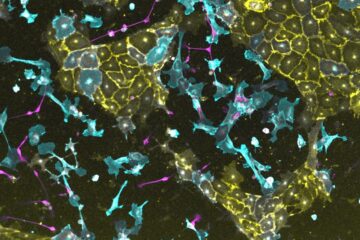 Customized programming of human stem cells
Induced pluripotent stem cells (iPS) have the potential to convert into a wide variety of cell types and tissues. However, the "recipes" for this conversion are often complicated and difficult…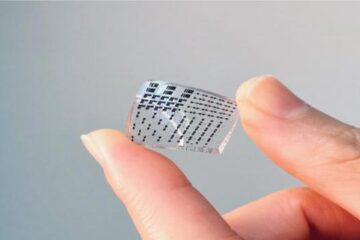 Electronic skin has a strong future stretching ahead
A material that mimics human skin in strength, stretchability and sensitivity could be used to collect biological data in real time. Electronic skin, or e-skin, may play an important role…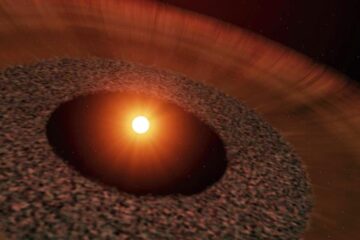 Fast-moving gas flowing away from young star caused by icy comet vaporisation
A unique stage of planetary system evolution has been imaged by astronomers, showing fast-moving carbon monoxide gas flowing away from a star system over 400 light years away, a discovery…