Video games, not TV, linked to obesity in kids
Despite conventional wisdom, simply watching television is not related to a child's weight, but playing video games may be, new research indicates.
"Children with higher weight status spent moderate amounts of time playing electronic games, while children with lower weight status spent either little or a lot of time playing electronic games," say Elizabeth A. Vandewater, Ph.D., and colleagues at the University of Texas in the Journal of Adolescence. "Moderate" play, while it sounds benign, can have a great impact, given the large number of American children who play electronic games.
The researchers surveyed 2,831 children age 1 to 12, recording media habits of the children and calculating their body mass index, a ratio of height to weight that indicates how fat or thin a person is.
"While both television and video game play can be reasonably be considered sedentary activities, video game play was related to children's weight status while television was not," she says. "This may mean that video game play, but not television use, is indeed displacing the time children spend in more physically demanding pursuits."
How might viewing the tube lead to overweight children? One long-standing view could be called the "couch potato hypothesis" — kids sit, immobile, watching a screen instead of playing sports. A second view ties TV watching to eating, either through a barrage of ads (mostly for food) or because children snack while watching.
Vandewater says she finds the persistence of the view that watching television makes kids fat puzzling, given much research to the contrary. The connection between obesity and the television screen is weak, she says.
In her study, children with higher BMIs seemed to play video games moderately but read or used computers for non-game purposes either very little or a lot more than those with a lower BMI. The heavier children spent more time in sedentary activities than thinner kids did, but they did not spend any more or less time being moderately or extremely active.
Children with lower BMIs, on the other hand, used print or computers for non-game purposes moderately, and video games either more or less than their heavier peers. Their weight status also bore no relation to their activity levels.
The relationship of weight to activity might seem paradoxical. That heavier children were more sedentary makes some sense, but that they were just as active as thinner children doesn't. Yet Vandewater found no connection between weight and activity. She suggests that while they spend more time sitting down, heavier kids may also become more active at other times in an attempt to lose weight. That would equalize activity levels in high and low BMI groups.
Vandewater cautions that the study reflects an association of factors, not causes. For instance, she found that electronic game use was connected to weight among girls but not among boys. That doesn't mean that playing games made these girls heavier. It may be that overweight girls turn to electronic media because they felt socially isolated.
For children as well as adults, media fills up free time, she says. Overweight children are more sedentary and have fewer friends and may simply find themselves with more free time on their hands. This implies that media use is a result of obesity, rather than the other way around.
"It would be wonderful if there were a quick and easy solution to the problem of obesity in American youth," Vandewater says. "Unfortunately, the data available to date do no support the notion that turning off the television or unplugging the video game console amounts to a 'magic bullet' which will reduce the prevalence of childhood obesity."
Alle Nachrichten aus der Kategorie: Social Sciences
This area deals with the latest developments in the field of empirical and theoretical research as it relates to the structure and function of institutes and systems, their social interdependence and how such systems interact with individual behavior processes.
innovations-report offers informative reports and articles related to the social sciences field including demographic developments, family and career issues, geriatric research, conflict research, generational studies and criminology research.
Zurück zur Startseite
Neueste Beiträge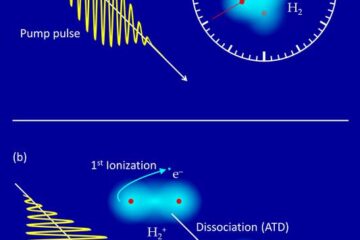 Rotation of a molecule as an "internal clock"
Using a new method, physicists at the Heidelberg Max Planck Institute for Nuclear Physics have investigated the ultrafast fragmentation of hydrogen molecules in intense laser fields in detail. They used…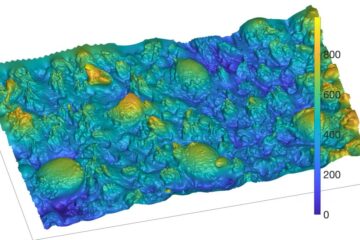 3D printing the first ever biomimetic tongue surface
Scientists have created synthetic soft surfaces with tongue-like textures for the first time using 3D printing, opening new possibilities for testing oral processing properties of food, nutritional technologies, pharmaceutics and…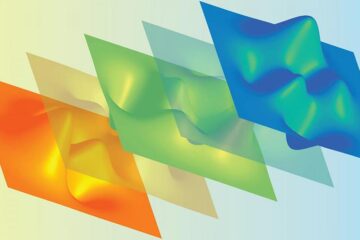 How to figure out what you don't know
Increasingly, biologists are turning to computational modeling to make sense of complex systems. In neuroscience, researchers are adapting the kinds of algorithms used to forecast the weather or filter spam…