Bar Characteristics, Women's Behavior in Bars Tied to Their Risk for Bar-Related Aggression
Environmental characteristics of bars, as well as women's behavior in bars, influence their risk for bar-related aggression, according to a study conducted by researchers in the University at Buffalo's Research Institute on Addictions (RIA).
The study showed that heavy drinking, going to and leaving a bar with individuals not well-known to the women and talking to a greater number of individuals while in the bar environment are social behaviors associated with bar-related aggression. The competitive activity of playing pool and illegal activities involving drug sales or prostitution in a bar were identified as increasing the risk of severe physical aggression.
Results of the study were published in the December 2003 issue of the Journal of Interpersonal Violence.
While emphasizing that "women are not to blame for their victimization," Amy M. Buddie, Ph.D., first author on the study, noted that "women who tend to frequent certain kinds of bars and engage in certain kinds of behavior while at these bars are more likely to experience bar-related aggression." A former postdoctoral fellow with RIA, Buddie is an assistant professor in the Psychology Department at Kennesaw State University in Georgia. Her co-author on the study was Kathleen A. Parks, Ph.D., RIA senior scientist.
Studies have shown that women are most likely to experience aggression from strangers in bars and from people they know in their homes.
Parks said the study's findings are consistent with previous research that found certain bar characteristics to be associated with aggression. The results, she added, "hopefully will aid in the development of future education and prevention efforts."
The study included 198 women with an average age of 29 who were considered at relatively high-risk and drank in bars at least once a month. They reported drinking an average of six drinks on a typical night at their usual bar.
The majority of the volunteer subjects reported going to their usual bar with two to four people (62 percent) who typically were friends (71 percent), usually leaving with a friend (63 percent) and buying their own drinks (63 percent).
The majority of the bars they visited provided dancing (75 percent), pool (64 percent), darts (70 percent) and food (68 percent). Nearly half of the usual bars were described as having overt drug use (43 percent), with more than one quarter having drug sales (28 percent) and gambling (29 percent).
Sixty-eight percent of the women were white; 26 percent were black. Seventy-two percent had some college education and 58 percent had never been married. Eighty-six percent of the subjects were employed full- or part-time with a median household income between $20,000 and $30,000.
The research was supported by grants awarded to Parks from the Alcoholic Beverage Medical Research Foundation and the National Institute on Alcohol Abuse and Alcoholism.
The Research Institute on Addictions has been a leader in the study of addictions since 1970 and a research center of the University at Buffalo since 1999.
The University at Buffalo is a premier research-intensive public university, the largest and most comprehensive campus in the State University of New York. UB's more than 27,000 students pursue their academic interests through more than 300 undergraduate, graduate and professional degree programs.
Media Contact
Kathleen Weaver
University at Buffalo
Alle Nachrichten aus der Kategorie: Social Sciences
This area deals with the latest developments in the field of empirical and theoretical research as it relates to the structure and function of institutes and systems, their social interdependence and how such systems interact with individual behavior processes.
innovations-report offers informative reports and articles related to the social sciences field including demographic developments, family and career issues, geriatric research, conflict research, generational studies and criminology research.
Zurück zur Startseite
Neueste Beiträge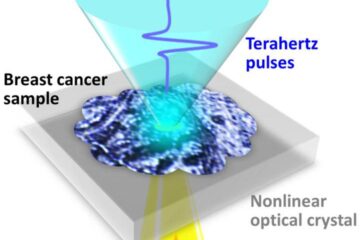 Key breakthrough towards on-site cancer diagnosis
No stain? No sweat: Terahertz waves can image early-stage breast cancer without staining. A team of researchers at Osaka University, in collaboration with the University of Bordeaux and the Bergonié…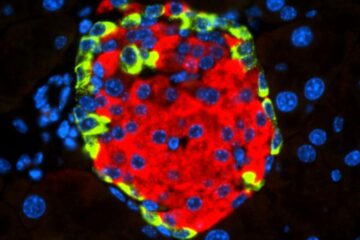 A CNIO team describes how a virus can cause diabetes
It has recently been described that infection by some enteroviruses – a genus of viruses that commonly cause diseases of varying severity – could potentially trigger diabetes, although its direct…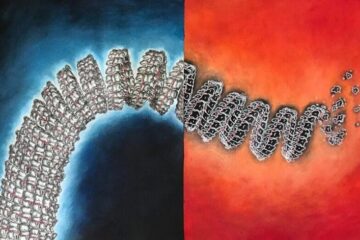 Targeting the shell of the Ebola virus
UD research team looking at ways to destabilize virus, knock it out with antivirals. As the world grapples with the coronavirus (COVID-19) pandemic, another virus has been raging again in…