Contraception study supports convenience, simplicity
Women who used the once-a-week birth control patch, ORTHO EVRA® (norelgestromin/ethinyl estradiol transdermal system), were more likely to use their medication as directed than women who took a birth control pill, according to a study published in the current issue of Contraception.
"It's not always easy, but it is very important for women using any birth control pill to take it at the same time every day to prevent unplanned pregnancy," said Vanessa Cullins, M.D. FACOG. "What's exciting is that this study shows that the birth control patch is convenient and simple to use, and may be a better birth control option for women."
Oral birth control pills must be taken consistently and correctly to be effective, however an estimated 15 percent of oral birth control users say it is difficult to do so with the Pill. Inconsistent or incorrect use, i.e., missing one or more pills per cycle, can increase the risk of unplanned pregnancy and lead to abnormal bleeding, which is the leading cause of unscheduled physician visits. In the study, previously published Phase III data were analyzed to further explore compliance differences between ORTHO EVRA and an oral contraceptive. These results showed that the percentage of cycles with "perfect dosing," a measure of correct dosing of a birth control method, was significantly higher with the patch (88.7 percent) than oral contraceptives (79.2 percent).
Investigators pooled these data with new findings, which showed:
ORTHO EVRA users achieved perfect dosing in nearly 90 percent of total cycles. These rates were consistently high across all age groups.
Perfect dosing cycles were associated with significantly better contraceptive efficacy (p = .007) than imperfect dosing cycles, i.e., missing a dose and doubling up the next day.
ORTHO EVRA is indicated for the prevention of pregnancy. ORTHO EVRA is not for everyone. Women should speak with their healthcare professional about which birth control method is right for them.
The contraceptive patch contains hormones similar to those in birth control pills. Hormonal contraceptives are not for everyone. Most side effects of the contraceptive patch are not serious and those that are occur infrequently. Serious risks that can be life threatening includes blood clots, stroke or heart attacks, which are increased if you smoke cigarettes.
Cigarette smoking increases the risk of serious cardiovascular side effects, especially if you are over 35. Women who use hormonal contraceptives are strongly advised not to smoke. Some women should not use the contraceptive patch, including women who have blood clots, certain cancers, a history of heart attack or stroke, as well as those who are or may be pregnant. The contraceptive patch does not protect against HIV or other sexually transmitted diseases.
ORTHO EVRA was developed by Johnson & Johnson Pharmaceutical Research & Development, L.L.C. and is marketed by Ortho-McNeil Pharmaceutical, Inc. Ortho-McNeil is a pioneer and leader in contraception and women's health care, offering the broadest range of prescription birth control options, including the first transdermal contraceptive patch, ten birth control pills, and diaphragms. The company also markets prescription pharmaceutical products in other therapeutic categories, including infectious disease, central nervous system, pain treatment, urology and migraine headache. For more information, visit www.orthoevra.com or www.ortho-mcneil.com.
Alle Nachrichten aus der Kategorie: Social Sciences
This area deals with the latest developments in the field of empirical and theoretical research as it relates to the structure and function of institutes and systems, their social interdependence and how such systems interact with individual behavior processes.
innovations-report offers informative reports and articles related to the social sciences field including demographic developments, family and career issues, geriatric research, conflict research, generational studies and criminology research.
Zurück zur Startseite
Neueste Beiträge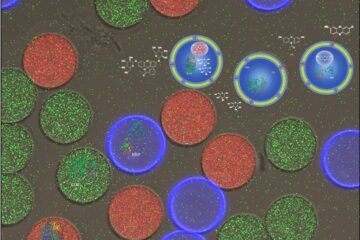 An artificial cell on a chip
Researchers at the University of Basel have developed a precisely controllable system for mimicking biochemical reaction cascades in cells. Using microfluidic technology, they produce miniature polymeric reaction containers equipped with…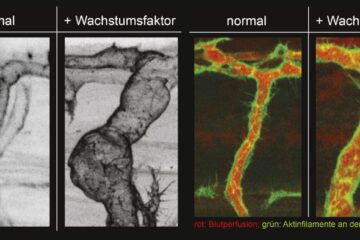 Specific and rapid expansion of blood vessels
Nature Communications: KIT researchers identify a new mechanism to control endothelial cell size and arterial caliber – basis for better treatment of heart infarct and stroke. Upon a heart infarct…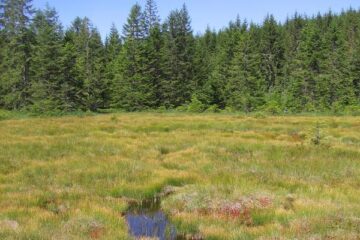 Climate change drives plants to extinction in the Black Forest in Germany
Climate change is leaving its mark on the bog complexes of the German Black Forest. Due to rising temperatures and longer dry periods, two plant species have already gone extinct…