Teamwork done right: New study sheds light on how to avoid destructive conflict
Experts agree that when it comes to teamwork, constructive conflict can result in better decisions and performance. When teams develop ideas together, debate differing perspectives, and synthesize those perspectives, the resulting group decision is often superior to a decision made by one person. But what about destructive conflict – when personalities clash, rivalries erupt, emotions flare, and the whole dynamic turns bad?
In a new study, two teamwork researchers at Stevens Institute of Technology have made surprising findings about both the good and bad kinds of conflict. Their study shows that for identifiable reasons, constructive conflict often mutates into destructive conflict. The study also shows that destructive conflict – the personal and emotional kind – is highly detrimental to teams' performance and decision-making. But the good news is, understanding how and why destructive conflict happens offers keys to good management.
Surveying 94 project teams in large U.S. corporations over two years, Drs. Patricia Holahan and Ann Mooney, professors in Stevens' Howe School of Technology Management, studied two primary areas related to teamwork: the factors that lead to both constructive and destructive conflict, and the implications of conflict – how conflict, both good and bad, affects team decision-making and performance.
"Although other researchers had theorized that constructive conflict could spiral into destructive conflict, our study is the first to provide strong empirical evidence of such a mutation," said Dr. Mooney.
So what can be done to keep good conflict from going bad? How can teams experience the benefits of constructive conflict and avoid the pitfalls of destructive conflict?
"One thing our study demonstrates is that trust matters," said Dr. Holahan. "Team members who trust each other and display more supportive and less contentious norms of communication are less likely to take constructive conflict personally."
Behavioral integration also matters. That is, when team members freely share information and resources, and feel mutually accountable for decisions reached, constructive conflict is less likely to mutate into destructive conflict.
The research explored several factors thought to stimulate conflict in teams. The researchers found that large teams experience more conflict than small teams. Task characteristics, such as the clarity of the team's goal, also play a role. The less clear the team's goals, the greater the conflict the team experiences.
What about team turnover, and new team members? "Our findings suggest that new membership brings freshness to decision-making, which encourages teams to critically evaluate issues," said Dr. Mooney.
In their research, Drs. Holahan and Mooney also demonstrated that there's a lot at stake when constructive conflict degrades into destructive conflict.
"We found that destructive conflict has a powerful negative effect," said Dr. Holahan.
"It's quite dangerous for teams because it degrades the quality of their decisions and erodes the understanding of and commitment to those decisions. Ultimately, we found that teams experience destructive conflict are less likely to achieve their goals and complete projects on schedule."
The researchers co-wrote two papers, "Conflict, Decision Outcomes and Project Team Performance" and "Managing Conflict in Teams: Gaining the Benefits and Avoiding the Costs." Their studies were supported by grants from the Stevens Alliance for Technology Management and the Center for Technology Management Research. The research papers have been submitted to the Academy of Management's 2004 Annual Meetings, which will be held in August in New Orleans and focus on "Creating Actionable Knowledge."
Dr. Holahan conducts research on implementing new technology and managing product development teams. She has served as a consultant to several Fortune 500 companies, advising them on issues related to the installation of self-managing teams, team effectiveness, and team reward and recognition systems. She has received grants from funding agencies such as the GE Foundation to study teamwork issues. Her work has been published in several leading management journals including, the Journal of Applied Psychology and Journal of Management.
Dr. Mooney conducts research on strategic decision making. Among other things, she has explored conflict management in top management teams, the importance of effective process in boards of directors, and the pressures and constraints on CEOs. She has co-authored articles in places such as the Academy of Management Executive, the Academy of Management Review, and the International Journal of Conflict Management, and has recently received a Women's International Science Collaboration Award. Dr. Mooney has also served as a consultant to several Fortune 500 companies.
The Stevens researchers have recently announced that Dr. Allen Amason of the University of Georgia's Terry College of Business has joined their research team. He is the author of numerous articles and book chapters, which have appeared in places such as the Academy of Management Journal, the Journal of Management, and Organizational Dynamics. He is the Associate Editor of the Journal of Management and has served on the Editorial Board of the Academy of Management Journal, the International Journal of Conflict Management and the Case Review Board of Entrepreneurship Theory and Practice.
Established in 1870, Stevens Institute of Technology offers baccalaureate, master's and doctoral degrees in engineering, science, computer science, management and technology management, as well as a baccalaureate in the humanities and liberal arts and in business and technology. The university, located directly across the Hudson River from New York City, has a total enrollment of about 1,700 undergraduates and 2,600 graduate students. Additional information may be obtained from its web page at http://www.stevens.edu.
Media Contact
Cass Bruton-Ward
EurekAlert!
Alle Nachrichten aus der Kategorie: Social Sciences
This area deals with the latest developments in the field of empirical and theoretical research as it relates to the structure and function of institutes and systems, their social interdependence and how such systems interact with individual behavior processes.
innovations-report offers informative reports and articles related to the social sciences field including demographic developments, family and career issues, geriatric research, conflict research, generational studies and criminology research.
Zurück zur Startseite
Neueste Beiträge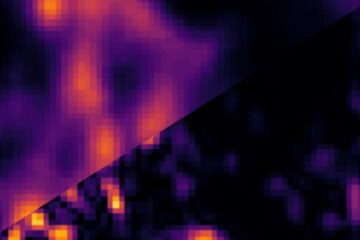 Microscopy beyond the resolution limit
The Polish-Israeli team from the Faculty of Physics of the University of Warsaw and the Weizmann Institute of Science has made another significant achievement in fluorescent microscopy. In the pages…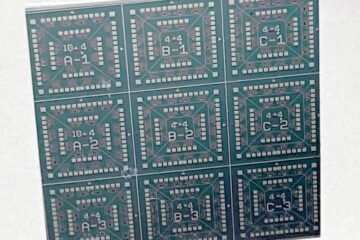 Material found in house paint may spur technology revolution
Sandia developed new device to more efficiently process information. The development of a new method to make non-volatile computer memory may have unlocked a problem that has been holding back…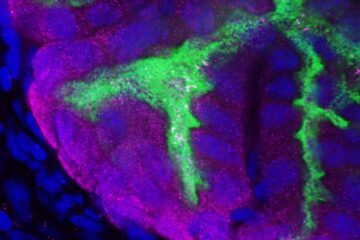 Immune protein orchestrates daily rhythm of squid-bacteria symbiotic relationship
Nearly every organism hosts a collection of symbiotic microbes–a microbiome. It is now recognized that microbiomes are major drivers of health in all animals, including humans, and that these symbiotic…