New research suggests that pointing enhances understanding
In some cultures, pointing is a faux pas, sometimes even insulting. New research is turning this social don't on its head, showing that hand gestures, such as pointing, can enhance the understanding of messages.
While describing portraits, participants in a study who used referential gesturing were better able to identify targets and reduce verbal cues than participants who only relied on verbal directions.
The findings will be published in the June issue of Psychological Science, a journal of the American Psychological Society. The author of the report is Adrian Bangerter, Université de Neuchâtel.
Bangerter sought to identify how referential (pointing) gestures contribute to understanding in conversation. Pointing is often thought to be used to identify a specific object of a verbal cue (e.g., pointing and saying "that's John" identifies the referent of the word "that"). In contrast, the experiment explored the possibility that pointing could be used to focus the audience's gaze on a particular subregion of shared visual space, thus facilitating the use of verbal descriptions.
In the experiment, pairs of participants talked and gestured freely to identify pictures (photographic portraits of people) from groups of pictures visible to both of them. One person identified the desired photo to the other. The groups of photos were located at five different distances from participants (arm length, 25 cm, 50 cm, 75 cm and 100 cm). In a visible condition, pairs could see each other and thus use pointing gestures as well as verbal cues. In a hidden condition, a screen separated them from each other and they could only communicate by talking.
Pointing was used more often at close targets than at distant ones. As distance increased, verbal descriptions were relied on more. But participants who could use gestures were able to reduce verbal effort in identifying targets in comparison with those that couldn't. In particular, descriptions of the approximate location of desired photos (e.g., "John is on the upper left side") were suppressed.
For more information contact Bangerter at adrian.bangerter@unine.ch.
Psychological Science is ranked among the top 10 general psychology journals, for impact on the field, by the Institute of Scientific Information. The American Psychological Society represents psychologists advocating science-based psychological research in the public's interest.
Media Contact
Adrian Bangerter
EurekAlert!
Alle Nachrichten aus der Kategorie: Social Sciences
This area deals with the latest developments in the field of empirical and theoretical research as it relates to the structure and function of institutes and systems, their social interdependence and how such systems interact with individual behavior processes.
innovations-report offers informative reports and articles related to the social sciences field including demographic developments, family and career issues, geriatric research, conflict research, generational studies and criminology research.
Zurück zur Startseite
Neueste Beiträge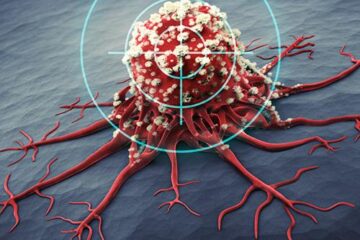 New approach to fighting cancer could reduce costs and side effects
CAR-T biotherapeutics company Carina Biotech and researchers at the University of South Australia have developed a novel approach based on microfluidic technology to "purify" the immune cells of patients in…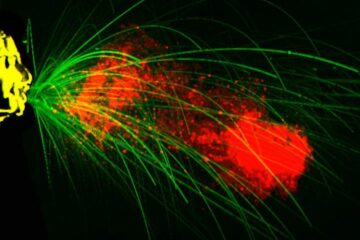 COVID-19: Distancing and masks are not enough
Decades-old data is being used to describe the propagation of tiny droplets; now a fluid dynamics team has developed new models: Masks and distancing are good, but not enough. Wear…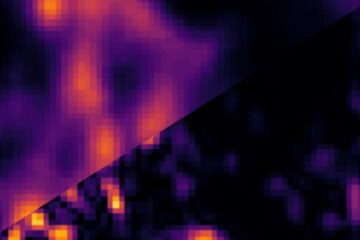 Microscopy beyond the resolution limit
The Polish-Israeli team from the Faculty of Physics of the University of Warsaw and the Weizmann Institute of Science has made another significant achievement in fluorescent microscopy. In the pages…