Hidden cues that make smokers light up
Smokers trying to kick the habit for 2004 are probably finding it much harder than they expected. New research by University of Sussex psychologists reveals that smokers subconsciously react to all sorts of visual cues that encourage them to light up.
It's not just the obvious sight or smell of a cigarette that sparks off the behaviour. The researchers found that neutral images can also set off the craving.
"The implication of these findings is that cures for smoking should be focussing on ways to control a person's reaction to cues that signal the availability of cigarettes," says Dr Lee Hogarth, who carried out the research with Dr Theodora Duka and Dr Anthony Dickinson. "In particular, treatments should attempt to block the capacity of the stimulus to grab the smoker's attention."
Previous research has shown that smokers engage in smoking behaviour when they see something or someone that indicates cigarettes are available. They are also faster at identifying smoking related words than neutral words and have a better visual memory for smoking-related stimuli.
The Sussex team, whose research was published in the journal Psychopharmacology, set up an experiment that involved showing smokers two patterns at random on a computer screen. One pattern (S+) led to the smoker being able to take two puffs of a cigarette. The other pattern (S-) would elicit instructions to blow into a carbon monoxide monitor.
In a later stage of the experiment smokers were presented with the two patterns together. By monitoring the smokers' visual response, it was found that the smokers paid more attention to the S+ pattern – which had previously given them access to tobacco – than the S- pattern. At the same time, a skin conductance test also revealed that physiological changes took place in smokers when the S+ pattern was shown.
Dr Duka, whose work has also involved looking at alcohol and drug addiction, says; "One way to help people cure their addiction is to do a reverse of this – to create thought-blocking to prevent the smoker from paying attention to the stimulus. We could probably set up something in a laboratory, but it would be extremely hard to do this beyond a laboratory setting where there are any number of different visual cues."
Alle Nachrichten aus der Kategorie: Social Sciences
This area deals with the latest developments in the field of empirical and theoretical research as it relates to the structure and function of institutes and systems, their social interdependence and how such systems interact with individual behavior processes.
innovations-report offers informative reports and articles related to the social sciences field including demographic developments, family and career issues, geriatric research, conflict research, generational studies and criminology research.
Zurück zur Startseite
Neueste Beiträge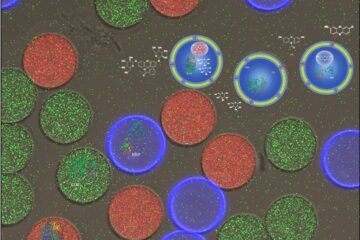 An artificial cell on a chip
Researchers at the University of Basel have developed a precisely controllable system for mimicking biochemical reaction cascades in cells. Using microfluidic technology, they produce miniature polymeric reaction containers equipped with…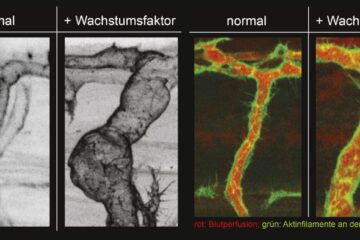 Specific and rapid expansion of blood vessels
Nature Communications: KIT researchers identify a new mechanism to control endothelial cell size and arterial caliber – basis for better treatment of heart infarct and stroke. Upon a heart infarct…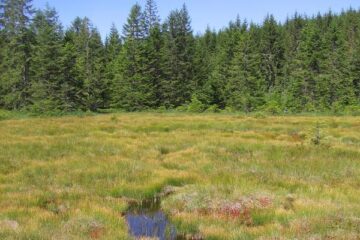 Climate change drives plants to extinction in the Black Forest in Germany
Climate change is leaving its mark on the bog complexes of the German Black Forest. Due to rising temperatures and longer dry periods, two plant species have already gone extinct…