Estrogen promotes gender differences in brain's response to stress
Many stress-related mental illnesses, including depression and post-traumatic stress disorder (PTSD), occur at least twice as often in women as in men. While social and cultural factors certainly may contribute to this statistic, potential neurobiological reasons for this discrepancy have been inadequately investigated. Depression and PTSD are characterized by dysfunction of an area of the brain called the prefrontal cortex (PFC), which is known to govern higher cognitive abilities like concentration and short-term memory. These functions have been shown in lab animals to be disrupted after exposure to stress. However, the experiments have largely been done only in male animals, and sex differences in how the PFC responds to stress are unknown. A better understanding of such processes may help to elucidate the reason that women are more susceptible to stress-related disorders, and lead to the development of better anti-depressant treatments.
To examine the effects of stress on PFC function, male and female rats were exposed to different levels of mild stress, and then tested on a short-term memory task. The authors found that without stress, males and females performed equally well on the task. Likewise, after exposure to higher levels of stress, both males and females made significant memory errors. However, after exposure to a moderate level of stress, females were impaired, but males were not, suggesting that females were more sensitive to the PFC-impairing effects of stress. When the authors monitored the female rats' estrus cycles, they found that the rats showed this sensitivity only when they were in a high-estrogen phase. To further investigate the role of estrogen in this effect, Shansky et al removed the ovaries of a new group of female rats, thus eliminating any circulating estrogen. A time-release capsule containing either estrogen or placebo was implanted and the experiment repeated. Estrogen replacement had the same effect as naturally circulating estrogen–animals with estrogen capsules displayed the same sensitivity to stress that females in the high-estrogen estrus phase did, while animals with placebo capsules were unaffected.
Together, these results suggest that high levels of estrogen can act to enhance the stress response, causing greater stress-related cognitive impairments. It is important to note, however, that estrogen had no effect on cognitive performance under non-stressful conditions. The idea that estrogen could contribute to the higher prevalence of stress-related disorders in women is consistent with reports that the discrepancy first arises at puberty, maintains through the child-bearing years, and then declines, such that it is equally likely to occur in post-menopausal women as in men of the same age. The mechanisms by which estrogen may be producing these effects are to date unknown, but currently under investigation. It is known that estrogen can interact with molecular processes involved in the stress response, and that certain genetic variations have been demonstrated in clinically depressed women. However, how these factors might combine to produce the glaring disparity in the prevalence of this disorder awaits discovery. Such knowledge will hopefully lead to the development of new, more effective treatments for depression.
Citation source: Molecular Psychiatry advance online publication, December 2003 (doi:10.1038/sj.mp.4001435)
ARTICLE: "Estrogen mediates sex differences in stress-induced prefrontal cortex dysfunction"
AUTHORS: Rebecca M Shansky, Courtney Glavis-Bloom, David Lerman, Paulette McRae, Christopher Benson, Katherine Miller, Louise Cosand, Tamas L Horvath and Amy FT Arnsten
All news from this category: Social Sciences
This area deals with the latest developments in the field of empirical and theoretical research as it relates to the structure and function of institutes and systems, their social interdependence and how such systems interact with individual behavior processes.
innovations-report offers informative reports and articles related to the social sciences field including demographic developments, family and career issues, geriatric research, conflict research, generational studies and criminology research.
Back to the Homepage
Latest posts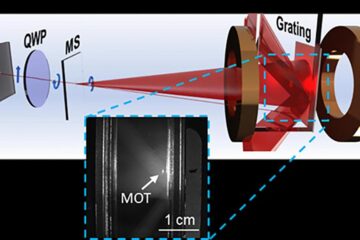 Bringing atoms to a standstill: NIST miniaturizes laser cooling
It's cool to be small. Scientists at the National Institute of Standards and Technology (NIST) have miniaturized the optical components required to cool atoms down to a few thousandths of…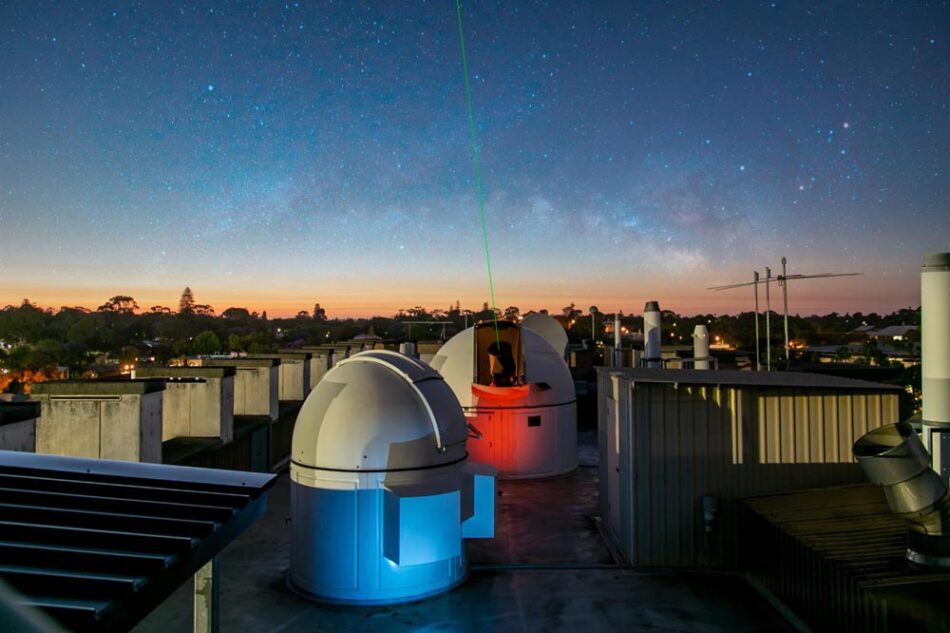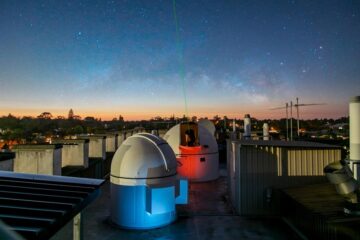 Record-breaking laser link could help us test whether Einstein was right
Scientists from the International Centre for Radio Astronomy Research (ICRAR) and The University of Western Australia (UWA) have set a world record for the most stable transmission of a laser signal through…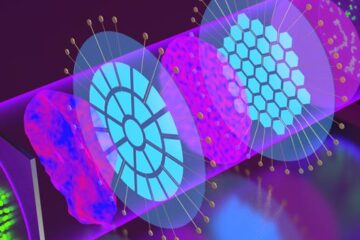 Adaptive optics with cascading corrective elements
A cascaded dual deformable phase plate wavefront modulator enables direct AO integration with existing microscopes–doubling the aberration correction range and greatly improving image quality. Microscopy is the workhorse of contemporary…