When it comes to jealousy, men and women may come from the same planet after all
Men are from Mars and women are from Venus, or so we've been told, and when it comes to jealousy this is especially true. Men, psychologists have long contended, tend to care more about sexual infidelity while women usually react more strongly to emotional infidelity. This view has long been espoused by evolutionary psychologists who attribute these gender differences to natural selection, which, they say, encouraged the sexes to develop different emotional reactions to jealousy.
However, a recent research paper published in Personality and Social Psychology Review by Christine Harris, a psychologist with the Center for Brain and Cognition at the University of California, San Diego, casts serious doubts on this view of gender differences on jealousy and argues that more men and women appear to view sexual and emotional jealousy in the same light.
"This research has found that the evolutionary theory of jealousy just does not hold up to rigorous academic scrutiny," said Harris. "A thorough analysis of the different lines of research which espoused this point of view raises serious doubts about how much of a sex difference actually exists. It is entirely possible that natural selection shaped the two sexes to be more similar rather than different."
The evolutionary theory of jealousy purports that sex differences in jealousy arose because natural selection shaped sexual jealousy as a mechanism to prevent cuckoldry and emotional jealousy as a mechanism to prevent the loss of resources. Under this line of thinking, men should be primarily jealous over a mate's sexual infidelity because it could result in them parenting a child that they did not father. Women, so the theory goes, were shaped by evolution to be more jealous over a partner's emotional infidelity because it could result in the loss of a mate's resources for her and her offspring.
In her research, Harris examines the four types of evidence most cited in support of this theory of sex differences in jealousy. They include studies that are based on self-report data, physiological data, sociological data (crime statistics), and cases of pathological jealousy. In her analysis, Harris uncovered numerous flaws and indiscrepancies in the research methods and findings that significantly undermine the theory of sex differences in jealousy.
For example, numerous studies have utilized the forced-choice method, which, she says, may not be an effective mechanism for assessing jealousy. Some of these studies have found large differences between American men and women but they've also found equally large differences among American and European men, and even greater disparities among Asian men. For example, in one study, only 25 percent of Chinese men chose sexual infidelity as most distressing while 75 percent chose emotional infidelity.
"In many of these studies, there is great variability within the males responses," said Harris. "In many cases, only a minority of men report that a mate's sexual infidelity would be worse than emotional infidelity."
Also reviewed in Harris' paper are self-report studies that examine people's reports of their actual experiences with infidelity rather than responses to hypothetical cases of infidelity. In two studies, one with college students and the other with adults, men and women did not differ in their ratings of how much they focused on the sexual vs. emotional aspects of a partner's affair. In another study of sexually open marriages, wives, more than husbands, generally had stronger negative reactions to their spouse's affairs and were more disturbed by the idea of their mate engaging in sexual intercourse with another person.
Harris also questions studies by evolutionary psychologists claiming that men are far more likely to kill their spouses in a rage of sexual jealousy. Many of these studies, she argues, fail to take into consideration that men are far more likely to be the perpetrators of all types of violent crime. When the proportion of homicides involving jealousy is taken into account, women are just as likely to kill their spouses in a fit of sexual jealousy as are men.
"It is important to keep in mind that the phenomena of sexual jealousy can be analyzed at many levels from the societal to the individual and that different factors may play key roles at each level. However, cultural mores and laws may impact reactions in important ways," explained Harris.
Harris, who has been studying the dynamics of human jealousy since 1993, believes that when sex differences do emerge, they often reflect differences in cognitive appraisal rather than a hard-wired psychological mechanism. Based on her research, she places the most credence in a social-cognitive theory of jealousy, which views romantic and sexual jealousy — on the part of both sexes — as the result of perceptions that another person is a rival or a significant threat to an important relationship.
Harris is a research scientist with the Center for Brain and Cognition in the UCSD Division of Social Sciences. Her research focuses on human emotion, including social influences on emotional reactivity and the effects of emotion on cognitive processes. In addition to jealousy, she has studied the emotional components of embarrassment and humor, including tickling and laughter. Her work on jealousy has been funded by the National Science Foundation and the National Institute of Mental Health.
Media Contact
Dolores Davies
University of California, San Di
Alle Nachrichten aus der Kategorie: Social Sciences
This area deals with the latest developments in the field of empirical and theoretical research as it relates to the structure and function of institutes and systems, their social interdependence and how such systems interact with individual behavior processes.
innovations-report offers informative reports and articles related to the social sciences field including demographic developments, family and career issues, geriatric research, conflict research, generational studies and criminology research.
Zurück zur Startseite
Neueste Beiträge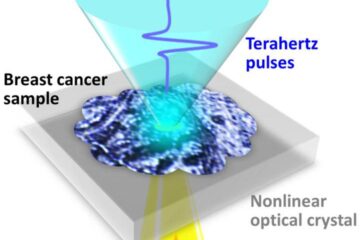 Key breakthrough towards on-site cancer diagnosis
No stain? No sweat: Terahertz waves can image early-stage breast cancer without staining. A team of researchers at Osaka University, in collaboration with the University of Bordeaux and the Bergonié…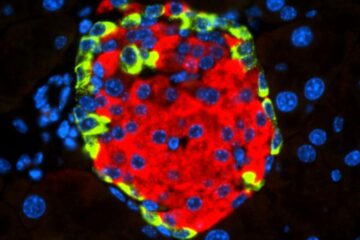 A CNIO team describes how a virus can cause diabetes
It has recently been described that infection by some enteroviruses – a genus of viruses that commonly cause diseases of varying severity – could potentially trigger diabetes, although its direct…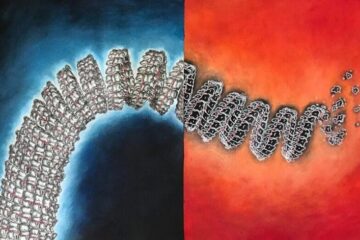 Targeting the shell of the Ebola virus
UD research team looking at ways to destabilize virus, knock it out with antivirals. As the world grapples with the coronavirus (COVID-19) pandemic, another virus has been raging again in…