Study ties frequent school changes to behavior problems
Children who frequently change schools are more likely than those who don't to have behavioral health problems, according to a new Cincinnati Children's Hospital Medical Center study.
The study, to be presented Sunday, May 4, at the annual meeting of the Pediatric Academic Societies in Seattle, shows that school mobility is an independent predictor of behavioral problems – regardless of one's race, income, maternal education level or any other factor measured in the study.
"Transitions can be so disruptive to children that parents need to weigh the potential academic benefit they may get versus the academic, social and emotional impact of making the transition," says Mona Mansour, MD, a pediatrician at Cincinnati Children's and the study's lead author.
Dr. Mansour's study involved 3,285 children between the ages of 5 and 14. These children were part of the 1996 NLSY survey, a nationally representative sample of mothers and their children. Children were defined as "school mobile" if they were 5 to 9 and attended two or more elementary schools, or 9.1 to 14 and had attended three or more schools.
Behavior problems were measured by mothers' responses to questions from the Behavior Problem Index. Mothers responded whether particular statements, such as "he/she is disobedient," "he/she has trouble getting along with other children" and "he/she is impulsive," were "often true," "sometimes true" or "not true." The responses were translated into a score, with higher scores indicating more behavior problems.
"Mothers of school mobile children reported higher scores on the Behavior Problem Index than those who were not school mobile," says Dr. Mansour. "While the nature of the data doesn't allow us to say school mobility causes behavioral problems, the two are clearly linked and have implications for both health care providers and educators." Dr. Mansour found that 14 percent of the children were school mobile. These children were also more likely to have non-married mothers, mothers with lower levels of school involvement, and mothers with symptoms of depression. Mothers' perceptions of school quality were also lower for school mobile children compared to non-mobile children.
Many parents, particularly those in urban areas, leave one school for another for a variety of reasons, including residential moves and financial reasons. Some are in search of a school that will better meet their children's needs, particularly if their children already have behavior problems, according to Dr. Mansour. What they often don't consider, she says, is the potentially detrimental impact of moving on their children.
Health care providers need to talk more with parents and children about school changes, according to Dr. Mansour. School districts, too, must take into account what is in the best interest of children as they formulate school policy, she says.
"Policies and programs enacted to reduce school mobility or help ease the transition to a new school may have a positive impact on children's behavioral health problems," says Dr. Mansour.
Alle Nachrichten aus der Kategorie: Social Sciences
This area deals with the latest developments in the field of empirical and theoretical research as it relates to the structure and function of institutes and systems, their social interdependence and how such systems interact with individual behavior processes.
innovations-report offers informative reports and articles related to the social sciences field including demographic developments, family and career issues, geriatric research, conflict research, generational studies and criminology research.
Zurück zur Startseite
Neueste Beiträge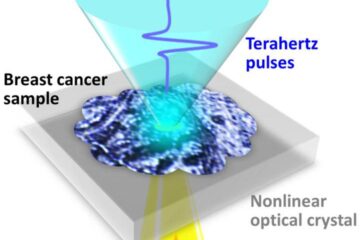 Key breakthrough towards on-site cancer diagnosis
No stain? No sweat: Terahertz waves can image early-stage breast cancer without staining. A team of researchers at Osaka University, in collaboration with the University of Bordeaux and the Bergonié…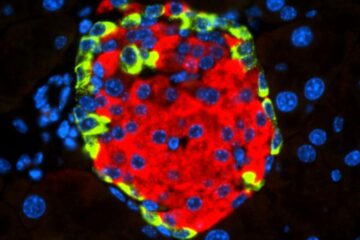 A CNIO team describes how a virus can cause diabetes
It has recently been described that infection by some enteroviruses – a genus of viruses that commonly cause diseases of varying severity – could potentially trigger diabetes, although its direct…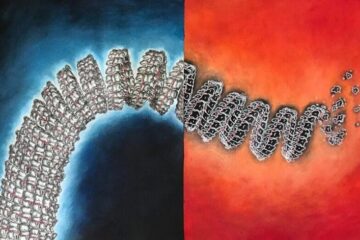 Targeting the shell of the Ebola virus
UD research team looking at ways to destabilize virus, knock it out with antivirals. As the world grapples with the coronavirus (COVID-19) pandemic, another virus has been raging again in…