Wives' employment increases marital stability
Full-time work for wives decreases the likelihood of divorce but does not improve marital happiness, Penn State researchers say.
Marital unhappiness frequently drives wives into the workplace, says Dr. Robert Schoen, the Hoffman Professor of Family Sociology and Demography at Penn State. Whether it be unhappy wives, husbands or both, unhappiness can play an important role in wives taking on full-time employment.
Schoen, Dr. Stacy Rogers, assistant professor of sociology, and Dr. Paul Amato, professor of sociology and demography, used longitudinal data from the National Survey of Families and Households to study the impact of employment on marital happiness. Their findings were recently presented at the Population Association of America conference in Atlanta.
The study measured marital happiness and involvement in full-time employment between two different time points. For couples that reported unhappiness at the first time point, the likelihood that the wife would be in the full-time labor force was significantly greater than it was for couples reporting happiness at that time.
"Marital quality predicts wives' subsequent labor force participation," says Schoen, a research associate of the Population Research Institute. "Wives who are unhappy in their marriages at Time 1 are more likely to enter or remain in the full-time labor force between Times 1 and 2 than are wives in marriages where both spouses are happy at Time 1.
"Interestingly, wives' full-time employment is elevated even in marriages in which the wife is happy and the husband is not," he adds.
Views on wives' full-time employment often suggest that wives entering the full-time work force are preparing for divorce, but the researchers found that wives' full-time employment tends to have the opposite effect.
"We see no consequences of wives' full-time employment for marital happiness, but wives' full-time employment decreases the risk of subsequent marital disruption," Schoen explains.
"We do not know the motives that lead unhappy wives to enter or remain in full-time employment, but it appears that they are not simply preparing for a marital dissolution," he says.
"Unhappy couples are more likely to separate, but if they stay together, the wife's employment stabilizes the relationship," the Penn State researcher adds.
The researchers also found that having a child between Times 1 and 2 reduced the likelihood of wives' employment by 55 percent. Women with one child were also less likely to work full-time than wives with two or more children and wives with no children.
All latest news from the category: Social Sciences
This area deals with the latest developments in the field of empirical and theoretical research as it relates to the structure and function of institutes and systems, their social interdependence and how such systems interact with individual behavior processes.
innovations-report offers informative reports and articles related to the social sciences field including demographic developments, family and career issues, geriatric research, conflict research, generational studies and criminology research.
Back to home
Newest articles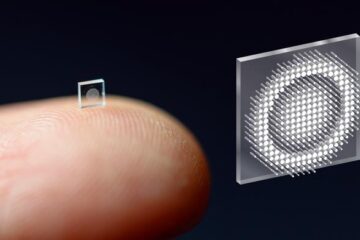 Researchers shrink camera to the size of a salt grain
Micro-sized cameras have great potential to spot problems in the human body and enable sensing for super-small robots, but past approaches captured fuzzy, distorted images with limited fields of view….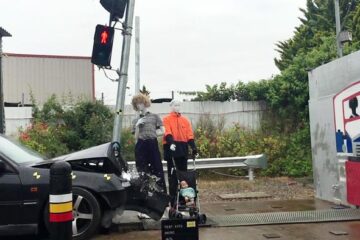 World-first product will be a lifesaving traffic stopper
Game-changing technology to design traffic lights that absorb kinetic energy, stopping them from crumpling when hit by a vehicle, will prevent thousands of fatalities and injuries each year and make…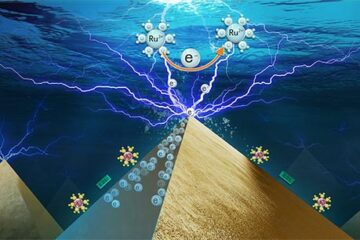 Scientists capture electron transfer image in electrocatalysis process
The involvement between electron transfer (ET) and catalytic reaction at electrocatalyst surface makes electrochemical process challenging to understand and control. How to experimentally determine ET process occurring at nanoscale is…