Consideration for others stimulates positive behaviour
With this in mind, you will probably continue to look for a waste bin. Even when we are not in the company of others, we can feel obliged to keep to certain standards of behaviour. Simply thinking about parents or a partner, for example, is enough to remind us how we should behave. These are the findings of research carried out by Janneke Joly. She will receive her PhD on 27 March 2008 at the University of Groningen.
It would appear to be self-evident that people's behaviour is influenced by generally accepted social norms, yet this is not the case. Even when people are aware of these norms, they do not always comply with them. Why is this? Previous research has shown that norms influence behaviour primarily when they are temporarily made more accessible in our memory. It is not something that happens automatically. On the basis of her research, Joly concluded that our awareness of norms is increased in 'humanized contexts'. In other words, we are prompted by others to attach importance to a particular norm at a particular moment. According to Joly, this happens in three ways.
Physical presence
We have all learned that we must be quiet when we are in a library. Joly concludes that this norm will become more important to us when we are surrounded by other people in the library. The norm 'be quiet in the library' thus becomes more important due to the physical presence of others. Other people can prompt us to comply with the current norms in other ways, even if they are not physically present but make their presence felt, for example by means of a laid table in a restaurant. We are more likely to be reminded of the norm 'eat with a knife and fork' if other people are present or we sense that people are present.
Personalized norm
It is also possible that an individual person is strongly associated with one particular norm. St Nicholas (the Dutch equivalent to Santa Claus) is an example of such a 'normative symbol'. When children see the saint's typical mitre or big book, they are more likely to share their sweets with other children and find it more enjoyable to do so. A test that Joly carried out with infants showed that they associate the saint with the 'share and share alike' norm. The results of this news were widely published in the media in November 2006.
On our mind
Joly also concludes that even the 'mental representation' of unfamiliar people, or especially friends or family, increases our norm awareness. The physical presence of people, or evidence of their behaviour, are not essential to emphasize norms. It appears that memories of people are sufficient to stimulate norm-compliant behaviour. In short, merely thinking about their mother will tend to make people more likely to conform to social rules.
Norm association
Finally, Joly's research has shown that people strongly associate norms with each other. In general, norm awareness is increased when a humanized context reminds a person of a norm. Therefore, when you are in a library and the (apparent) presence of other people reminds you that you should be quiet, you will be more aware of norms in general. It is likely that, at the same time, you will also consider other norms to be more important. This is a surprising finding that has emerged from all the studies.
Curriculum Vitae
Janneke Joly (Groenlo, 1977) studied Social Psychology at the Radboud University Nijmegen. She conducted her PhD research at the Faculty of Behavioural and Social Sciences at the University of Groningen. Her supervisors were Siegwart Lindenberg (Professor of Cognitive Sociology) and Diederik Stapel, Professor of Consumer Science at Tilburg University. Joly's research is part of the 'Breedte Strategie II' project, a joint project of the departments of Sociology and Psychology at the RUG. On I June 2008, Joly will take up the position of Lecturer in Behavioural Science and researcher at the Police Academy in Zutphen. The title of her thesis is People on our minds. When humanized contexts activate social norms. /JR
Alle Nachrichten aus der Kategorie: Social Sciences
This area deals with the latest developments in the field of empirical and theoretical research as it relates to the structure and function of institutes and systems, their social interdependence and how such systems interact with individual behavior processes.
innovations-report offers informative reports and articles related to the social sciences field including demographic developments, family and career issues, geriatric research, conflict research, generational studies and criminology research.
Zurück zur Startseite
Neueste Beiträge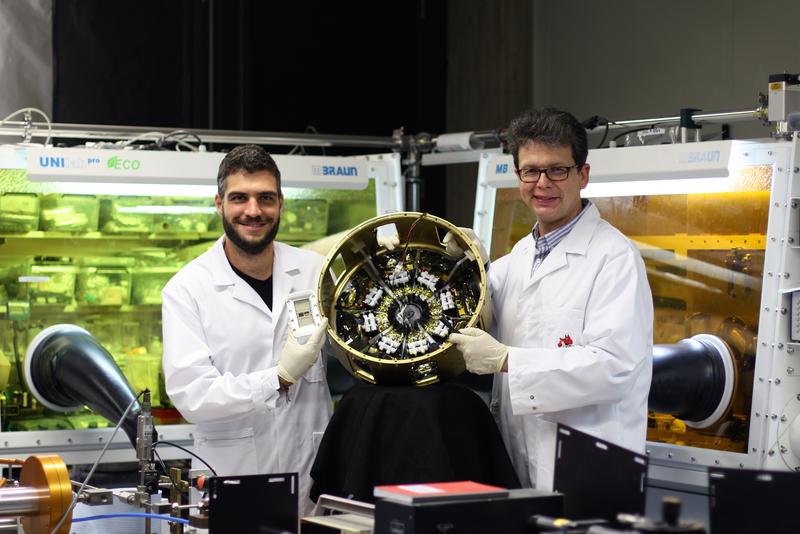 New solar cells for space
Almost all satellites are powered by solar cells – but solar cells are heavy. While conventional high-performance cells reach up to three watts of electricity per gram, perovskite and organic…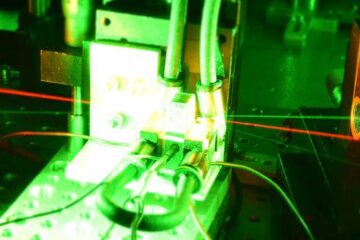 Development of a novel membrane laser module for spectral measurement methods
The Fraunhofer Institute for Applied Solid State Physics IAF has partnered up with the start-up "Twenty-One Semiconductors" (21s) from Stuttgart to bring their unique laser concept from lab to practice….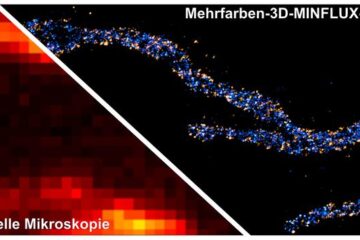 Dissecting protein assemblies
Super-resolution MINFLUX nanoscopy, developed by Nobel laureate Stefan Hell and his team, is able to discern fluorescent molecules that are only a few nanometers apart. In an initial application of…