A good European is a neo-liberal
From the outset the EC/EU has tried to identify what constitutes a European identity. Cultural symbols like the flag and the anthem were established in order to strengthen this identity. Characteristics like a penchant for democracy and human rights are regarded as typical of EU citizens.
But in recent years what has come more and more to dominate descriptions of a good EU citizen are geographic and professional flexibility, openness to life-long learning, and greater competitiveness.
In her dissertation in political science, being submitted at Linköping University, Jonna Johansson identifies these characteristics as neo-liberal, prompted by the needs of the globalized market. She has studied the ideal picture of the EU citizen that is conveyed by official EU documents.
"The reasoning is that Europe can't compete with cheap labor," she explains. "Instead the EU speaks in terms of the knowledge-based society and life-long learning. European labor must be well-educated and competitive in order to assert itself in a global market."
In 2001 the Lisbon Strategy was adopted, with the objective of making the EU a knowledge-based society and the world's most competitive economy. That represented a change in direction, according to Jonna Johansson.
"With the Lisbon Strategy, the social dimension of the EU was toned down. Now the stress is on the personal responsibility of the individual. Solidarity means today that you take the responsibility for your own employability and do not become a burden to society. The welfare system is being dismantled in EU countries."
There is one exception, however: higher education. Universities take on a more central role in the EU when the ideal is life-long learning, flexibility, and well-educated citizens. This is why funding for universities has not declined. On the other hand, new demands are being made of them, resulting from the dominance of neo-liberal ideology. They are no longer expected to provide education in general but rather knowledge that is competitive on the market. The universities' relations are also becoming more market-driven, and they are being run more and more like enterprises. Both national governments and the EU are pressuring the universities to strengthen their connections with the business world.
"In the past students saw education as a way of bettering themselves," writes Jonna Johansson. "Today they want knowledge that will make it easier for them to get a job, rather than to develop personally." Students choose universities more on the basis of what they represent and what reputation they have than on what education they can provide.
Dissertation: Learning to be(come) a good European.
Jonna Johansson can be reached at phone: +46 (0)13-282508 or +46 (0)13-310513; e-mail: jonna.johansson@liu.se
Pressofficer Anika Agebjörn; anika.agebjorn@liu.se; +46-709 79 13 34
All latest news from the category: Social Sciences
This area deals with the latest developments in the field of empirical and theoretical research as it relates to the structure and function of institutes and systems, their social interdependence and how such systems interact with individual behavior processes.
innovations-report offers informative reports and articles related to the social sciences field including demographic developments, family and career issues, geriatric research, conflict research, generational studies and criminology research.
Back to home
Newest articles
Creating good friction: Pitt engineers aim to make floors less slippery
Swanson School collaborators Kurt Beschorner and Tevis Jacobs will use a NIOSH award to measure floor-surface topography and create a predictive model of friction. Friction is the resistance to motion…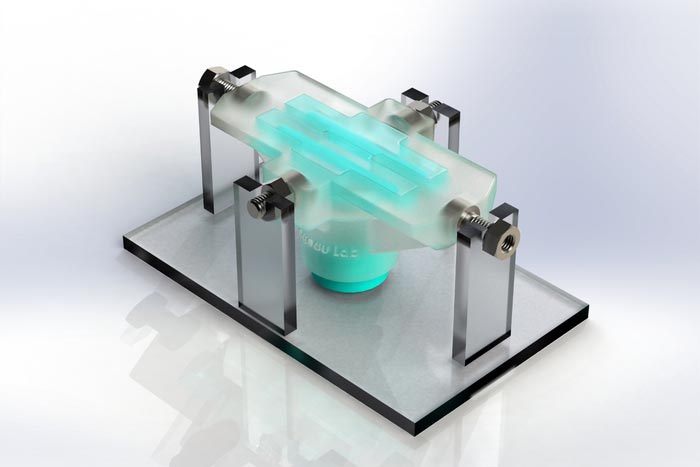 Synthetic tissue can repair hearts, muscles, and vocal cords
Scientists from McGill University develop new biomaterial for wound repair. Combining knowledge of chemistry, physics, biology, and engineering, scientists from McGill University develop a biomaterial tough enough to repair the…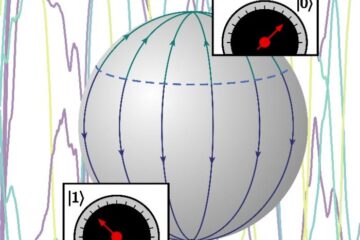 Constraining quantum measurement
The quantum world and our everyday world are very different places. In a publication that appeared as the "Editor's Suggestion" in Physical Review A this week, UvA physicists Jasper van…