HF/E Researchers Examine Older Adults' Willingness to Accept Help From Robots
Robots can assist with a variety of everyday living tasks, but limited research exists on seniors' attitudes toward and acceptance of robots as caregivers and aides. Human factors/ergonomics researchers investigated older adults' willingness to receive robot assistance that allows them to age in place, and will present their findings at the upcoming HFES 56th Annual Meeting in Boston.
Changes that occur with aging can make the performance of various tasks of daily living more difficult, such as eating, getting dressed, using the bathroom, bathing, preparing food, using the telephone, and cleaning house. When older adults can no longer perform these tasks, an alternative to moving to a senior living facility or family member's home may someday be to bring in a robot helper.
In their HFES Annual Meeting proceedings paper, "Older Adults' Preferences for and Acceptance of Robot Assistance for Everyday Living Tasks," researchers Cory-Ann Smarr and colleagues at the Georgia Institute of Technology showed groups of adults age 65 to 93 a video of a robot's capabilities and then asked them how they would feel about having a robot in their homes. "Our results indicated that the older adults were generally open to robot assistance in the home, but they preferred it for some daily living tasks and not others," said Smarr.
Participants indicated a willingness for robotic assistance with chores such as housekeeping and laundry, with reminders to take medication and other health-related tasks, and with enrichment activities such as learning new information or skills or participating in hobbies. These older adults preferred human assistance in personal tasks, including eating, dressing, bathing, and grooming, and with social tasks such as phoning family or friends.
"There are many misconceptions about older adults having negative attitudes toward robots," continued Smarr. "The older adults we interviewed were very enthusiastic and optimistic about robots in their everyday lives. Although they were positive, they were still discriminating with their preferences for robot assistance. Their discrimination highlights the need for us to continue our research to understand how robots can support older adults with living independently."
To obtain an advance copy of the paper for reporting purposes, or for more information about other research to be presented at the HFES 56th Annual Meeting, contact Lois Smith (lois@hfes.org) or Cara Quinlan (cara@hfes.org; 310/394-1811).
The Human Factors and Ergonomics Society is the world's largest nonprofit individual-member, multidisciplinary scientific association for human factors/ergonomics professionals, with more than 4,600 members globally. HFES members include psychologists and other scientists, designers, and engineers, all of whom have a common interest in designing systems and equipment to be safe and effective for the people who operate and maintain them. Watch science news stories about other HF/E topics at the HFES Web site. "Human Factors and Ergonomics: People-Friendly Design Through Science and Engineering"
Plan to attend the HFES 56th Annual Meeting, October 22-26: https://www.hfes.org//Web/HFESMeetings/2012annualmeeting.html
Alle Nachrichten aus der Kategorie: Social Sciences
This area deals with the latest developments in the field of empirical and theoretical research as it relates to the structure and function of institutes and systems, their social interdependence and how such systems interact with individual behavior processes.
innovations-report offers informative reports and articles related to the social sciences field including demographic developments, family and career issues, geriatric research, conflict research, generational studies and criminology research.
Zurück zur Startseite
Neueste Beiträge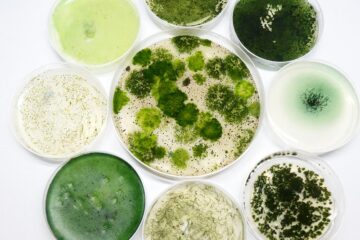 Cyanobacteria: Small Candidates …
… as Great Hopes for Medicine and Biotechnology In the coming years, scientists at the Chair of Technical Biochemistry at TU Dresden will work on the genomic investigation of previously…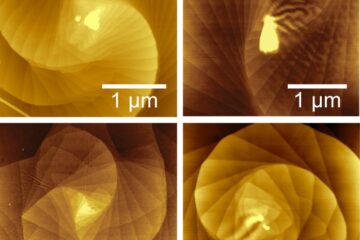 Do the twist: Making two-dimensional quantum materials using curved surfaces
Scientists at the University of Wisconsin-Madison have discovered a way to control the growth of twisting, microscopic spirals of materials just one atom thick. The continuously twisting stacks of two-dimensional…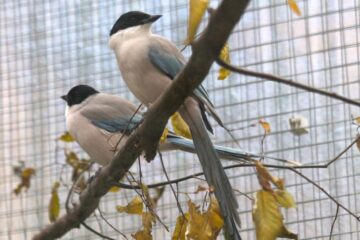 Big-hearted corvids
Social life as a driving factor of birds' generosity. Ravens, crows, magpies and their relatives are known for their exceptional intelligence, which allows them to solve complex problems, use tools…