EU cooperation project coordinated by Mainz Univ. to develop international Medieval Studies Program
At first glance, it would appear that studies on the culture and literature of the Middle Ages have no immediate link to the modern working world. For this reason students of the related disciplines often feel inadequately prepared for the job market.
In fact, students majoring in Medieval Studies do acquire competencies, such as intercultural skills, that can be very important for their subsequent careers. It is with this in view that an EU-sponsored cooperation project coordinated by Johannes Gutenberg University Mainz (JGU) has been initiated to develop an international degree program that will focus on the acquisition of professional skills and will have a career-relevant orientation.
Ten European universities from nine countries and three non-university partners are all participating in the project. The EU will be providing EUR 380,000 to fund this "Textual and Literary Cultures in Medieval Europe (TALC_ME)" consortium over the next three years.
The partners will be considering the question of what role the academic analysis of medieval literature and culture can play in a postnational Europe and what relevance it can have for university students in terms of their relationship with their own cultural identity.
"In the context of academic scholarship, Medieval Studies need to be perceived from the pan-European and interdisciplinary perspective both now and in the future," explained project coordinator Professor Stephan Jolie of the German Department at Mainz University.
"The primary objective of Medieval Studies is to examine the complex cultural interactions and transmission processes between the various European language areas and also to reveal the mechanisms of historical change that separate us from the Middle Ages together with those factors that continue to link us with this era."
The aim of the project is to explore what form a post- and transnational university course might take when students and lecturers from various European and possibly also non-European countries are brought together with their various native languages, different university systems, and academic cultures unique to their countries.
In this, TALC_ME plans to use the study of pre-modern German literature as an example to design a degree program for German literature in the European Middle Ages, which can then serve as a model for an international, interdisciplinary, and job-oriented Master's degree program in Humanities and Cultural Studies.
Project participants in addition to Johannes Gutenberg University Mainz, which is acting as main applicant and coordinator, are the University of Porto (Portugal), the University of Palermo (Italy), the University of Santiago de Compostela (Spain), the University of Urbino "Carlo Bo" (Italy), the University of Amsterdam (Netherlands), the University of Salzburg (Austria), Stockholm University (Sweden), Palacký University Olomouc (Czech Republic), and the University of Luxembourg (Luxembourg).
The non-university partners include businesses and organizations from the media and public culture sectors that represent potential professional fields for students: the German newspaper Frankfurter Allgemeine Zeitung, the Gutenberg Museum Mainz and the Institut français Mainz.
The initial inspiration for the project resulted from JGU's close collaboration with Professor John Greenfield, who was the first winner of the Mainz University's Gutenberg Teaching Award and is a Professor of German Studies and Literature at the University of Porto.
http://www.uni-mainz.de/presse/17644_ENG_HTML.php – press release
Media Contact
Petra Giegerich
idw - Informationsdienst Wissenschaft
All latest news from the category: Social Sciences
This area deals with the latest developments in the field of empirical and theoretical research as it relates to the structure and function of institutes and systems, their social interdependence and how such systems interact with individual behavior processes.
innovations-report offers informative reports and articles related to the social sciences field including demographic developments, family and career issues, geriatric research, conflict research, generational studies and criminology research.
Back to home
Newest articles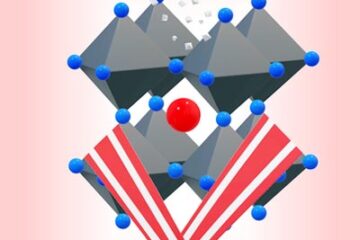 Perovskite solar cells soar to new heights
Metal halide perovskites have been under intense investigation over the last decade, due to the remarkable rise in their performance in optoelectronic devices such as solar cells or light-emitting diodes….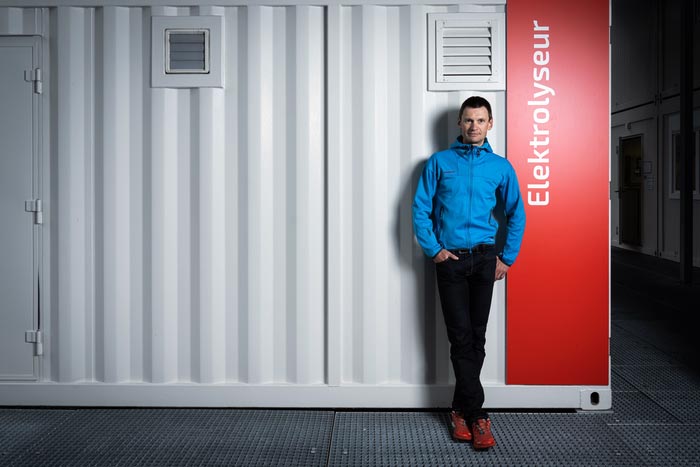 Blue hydrogen can help protect the climate
An international group of researchers led by the Paul Scherrer Institute and the Heriot-Watt University has carried out in-depth analyses of the climate impact of blue hydrogen. This is produced…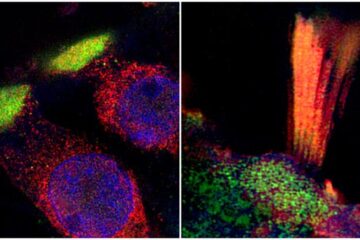 Genes associated with hearing loss visualised in new study
Researchers from Uppsala University have been able to document and visualise hearing loss-associated genes in the human inner ear, in a unique collaboration study between otosurgeons and geneticists. The findings…