Consistent picture of the ideal teacher and the ideal pupil in school policy documents
Lena Sjöberg, a PhD student at the University of Gothenburg and lecturer at University West in Trollhättan, has critically reviewed various types of policy document from the 1940s through to today.
These include government reports and bills, European Commission texts, Swedish Teachers' Union campaign materials, and student teachers' examination assignments.
"A relatively consistent, and so powerful, picture emerges of the ideal teacher and the ideal pupil today," says Sjöberg. "They constantly want to learn more and be mobile, creative, flexible and productive."
Sjöberg notes the large number of systems and techniques created since the 1990s to steer pupils and teachers in the right direction, such as national testing, teacher licensing, developmental dialogues and personal development plans.
Extensive control
"These systems and techniques have come at the same time that schools have been deregulated and decentralised. There is much talk about the competent student and the professional teacher, but in practice there is a big gap between the rhetoric and the extensive control that has been built up."
The policy documents also reveal a lack of consensus on how the teaching personality is formed. From the mid-1960s until the early 1980s, the documents suggested that teacher training could actually mould the teaching personality, and this view is still around today.
Genetic predisposition
A competing view is that a teacher needs certain inherent personality traits, as expressed in the 2007 government report on teacher training HUT 07, which argues that teachers need to have an aptitude for the profession: "However good the training is, it cannot create the good teacher that children and pupils need if he or she does not have the essentials for successfully pursuing the profession," the report says.
"This is an echo from the mid-20th century," says Sjöberg. "It was also said back then that teachers need to have a certain natural predisposition."
"This is probably part of the personal characteristics that cannot to any great extent be influenced by teacher training," states a bill from the 1950s.
There are therefore parallels between the mid-20th century and today – but there is also a big difference:
"Back then, schools were considered first and foremost to have a democratic role. Today, there is instead an economic rationality that prevails – the aim of education is now primarily to increase our competitiveness in the global economy and ideally take Sweden to the top of the class. This change in how the role of education is perceived can be seen not only in the Swedish documents but also in the European Commission texts.
For further information, please contact:
Lena Sjöberg, tel: +46 (0)70 993 2309, e-mail: lena.sjoberg@hv.se
Bibliographic data:
Journal: (EDUCARE, (1),73-99. 2010
Title: "Same same, but different". En genealogisk studie av den 'goda' läraren, den 'goda' eleven och den 'goda' skolan i svenska lärarutbildningsreformer 1940-2008,
Author: Sjöberg, Lena.
All news from this category: Social Sciences
This area deals with the latest developments in the field of empirical and theoretical research as it relates to the structure and function of institutes and systems, their social interdependence and how such systems interact with individual behavior processes.
innovations-report offers informative reports and articles related to the social sciences field including demographic developments, family and career issues, geriatric research, conflict research, generational studies and criminology research.
Back to the Homepage
Latest posts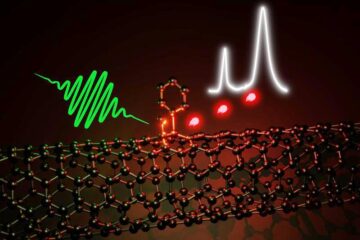 Optically Active Defects Improve Carbon Nanotubes
Heidelberg scientists achieve defect control with a new reaction pathway. The properties of carbon-based nanomaterials can be altered and engineered through the deliberate introduction of certain structural "imperfections" or defects….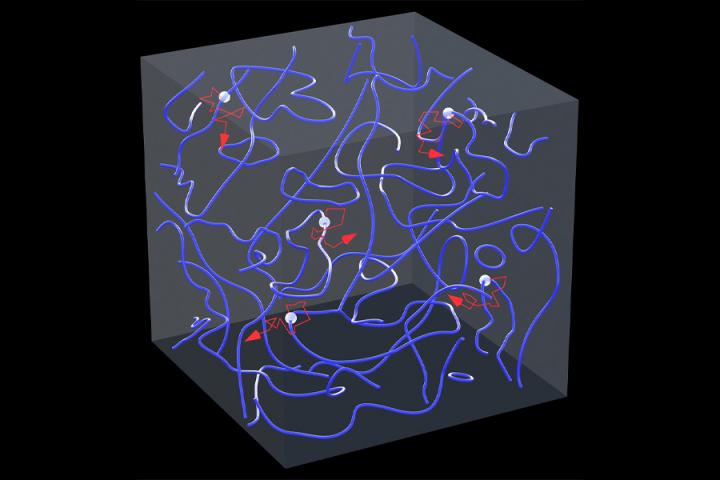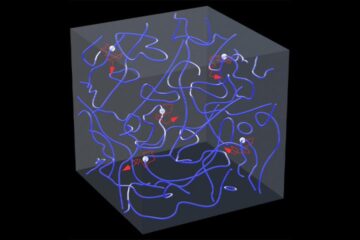 Visualizing the motion of vortices in superfluid turbulence
Nobel laureate in physics Richard Feynman once described turbulence as "the most important unsolved problem of classical physics." Understanding turbulence in classical fluids like water and air is difficult partly…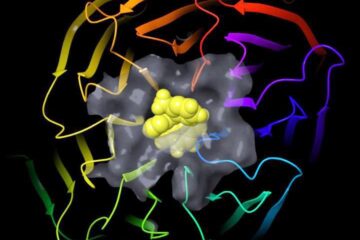 Toward a reliable oral treatment for sickle cell disease
For the millions of people worldwide who have sickle cell disease, there are only a few treatment options, which include risky bone marrow transplants, gene therapy or other treatments that…