Studying in 5 Countries. Start of the Third Class of Global Executive MBA Program of HHL and EADA
The third class of the Global Executive MBA Program (GEMBA) offered by German HHL Leipzig Graduate School of Management and Spanish Escuela de Alta Dirección (EADA) has started with 15 students from eight countries. Each student in this diverse group of outstanding and highly motivated executives has more than ten years of professional experience in fields such as IT, e-commerce, logistics, medicine and finance.
The average age of the participants is 37. The part-time Executive MBA Program, which started with a focus on leadership and strategy in Barcelona in late September, is taught entirely in English. It focuses on the peculiarities of business practices in the western European countries (with a special emphasis on Germany and Spain). In addition, participants gain insight into the economies and cultures of the Chinese, Brazilian and Indian markets. The program is accredited by ACQUIN, an agency operating under the license of the German Accreditation Council. 9
Management skills for the development of the European market
Mercè Piñol del Olmo, who works as European Sales Manager at the US chemical company Balchem Corporation, decided to complete the GEMBA due to its international reputation, the dual MBA degrees from German HHL and Spanish EADA, the excellent professors and the so-called neuro coaching to support students on a professional and personal level.
The 31- year old, who comes from a technological background, holds a Bachelor in Chemistry and can look back on seven years of experience in sales. She would like to expand her knowledge and skills in the fields of business administration and management. She wants to use the knowledge she obtained during her U.S. employer's expansion of the European market. "I am excited about the various teaching methods at the GEMBA schools as well as the learning atmosphere with classmates from different countries, industries and business fields," says the student from Spain.
Executive Coaching addresses the students' personal and professional aspects
To kick off the introductory week, the new GEMBA students experienced a typical Catalan dinner in Barcelona. The "Employee and Team Leadership" course then provided the participants with the first insight into Executive Coaching. Regular individual coaching takes place throughout the entire 21-month term of the program with a focus on personal as well as professional aspects for each participant. They are designed to further develop key skills such as communication, negotiation, conflict and diversity as well as intercultural management abilities which are essential for international leadership positions.
The students of the third GEMBA class can test their leadership talent not only by completing an outdoor training program but also by visiting the so-called Neuro Coaching Lab at a special training facility outside Barcelona. Under the direction of Steven Poelmans, Professor of People Management and Director of the Coaching Competency Center at EADA, the international managers have learned, through practical exercises accompanied by video recordings and brain scans, to be honest with themselves. All participants have a personal coach providing individual support, based on their personal 'lab report', until they graduate from the GEMBA program.
The Global Executive MBA Program of HHL and EADA
The Global Executive MBA Program of German HHL Leipzig Graduate School of Management and Spanish Escuela de Alta Dirección y Administración (EADA) focuses on the development of leadership skills and teaches about intercultural competence and the economic peculiarities of management in Southern and Northern Europe as well as Brazil, China and India. The program, which uses English as the classroom language, is designed especially for executives who have obtained significant professional experience but have not studied business administration.
The structure of the 21-month Executive Program has been adapted to the professional and personal needs of international managers. For the Executive MBA double degree from HHL and EADA, participants must successfully complete eight six-day residential weeks on various management disciplines over the course of 21 months and write a Master thesis. The Global Executive MBA program consists of six compulsory modules of which three must be completed in Germany and three in Spain. Another two of three electives have to be completed at renowned business schools in Brazil, China or India. In addition to teaching core competencies in economics, the development of key qualifications such as communication, negotiation, conflict and diversity management as well as intercultural management abilities which are essential for international leadership positions is a vital part of the program.
Admission requirements for the Global Executive MBA program are a first-level academic degree, a minimum of five years professional experience of which at least three years is in a leadership position, and an excellent command of English. The tuition fees, including course material as well as room and board during the residential weeks, amount to EUR 43,000. http://www.hhl.de/gemba
HHL Leipzig Graduate School of Management is a university-level institution and ranks amongst the leading international business schools. The goal of the oldest business school in German-speaking Europe is to educate effective, responsible and entrepreneurially-minded leaders. HHL stands out for its excellent teaching, its clear research focus, its effective knowledge transfer into practice as well as its outstanding student services. The courses of study include full and part-time Master in Management as well as MBA programs, a Doctoral program and Executive Education. In the 2014 Financial Times' Masters in Management Ranking, HHL's full-time M.Sc. Program was ranked among the top 10 in Europe, while the part-time program ranked number 69 in the Executive MBA Ranking 2013 of the Financial Times. The international media outlet awarded HHL 1st place internationally for its 'Entrepreneurship' focus. In late 2013, Stifterverband für die Deutsche Wissenschaft (Founder's Association for German Science) honored HHL as one of the leading entrepreneurial universities in Germany. HHL is accredited by AACSB International. http://www.hhl.de
EADA Business School (Escuela de Alta Dirección y Administración, EADA) is an international business school located in Barcelona. It offers programs for Master's, MBA and Executive Education. EADA's International Master in Management Program is ranked among the 30 best programs in the world by the Financial Times. The International Master in Finance Program ranks among the 30 best programs of its kind as well. In addition, EADA has been ranked among the top four business schools in Spain. In the 2013 Financial Times European Business School Ranking EADA reached 25th place. EADA is accredited by the AMBA and EQUIS. http://www.eada.edu
Media Contact
Volker Stößel
idw - Informationsdienst Wissenschaft
Alle Nachrichten aus der Kategorie: Science Education
Zurück zur Startseite
Neueste Beiträge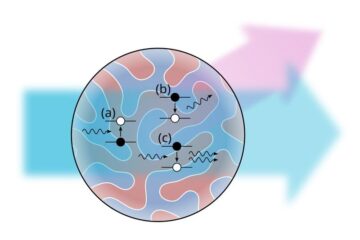 Who stole the light?
Self-induced ultrafast demagnetization limits the amount of light diffracted from magnetic samples at soft x-ray energies. Free electron X-ray lasers deliver intense ultrashort pulses of x-rays, which can be used…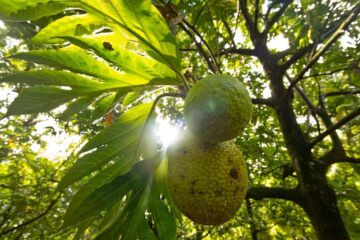 Could breadfruit be the next superfood?
UBC researchers say yes Breadfruit is sustainable, environmentally friendly and a high-production crop. A fruit used for centuries in countries around the world is getting the nutritional thumbs-up from a…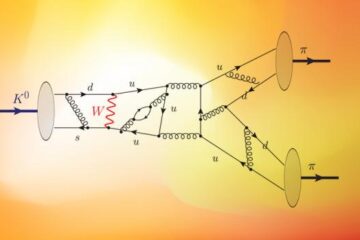 New calculation refines comparison of matter with antimatter
Theorists publish improved prediction for the tiny difference in kaon decays observed by experiments. -An international collaboration of theoretical physicists–including scientists from the U.S. Department of Energy's (DOE) Brookhaven National…