ETH Zurich: International Competence Center for Innovation (ICCI)
The Swiss economy is undergoing a change from a production economy to an economy of knowledge. In the future, Switzerland's added value will be acquired primarily through the formulation and exploitation of product knowledge, and its wealth will be sustained mostly through the realization of these knowledge-based products. Further development of innovation in Switzerland is having a correspondingly significant role. It was for this reason that ETH Zurich set up the International Competence Center for Innovation (ICCI) on 1 July. The ICCI brings together the resources already in existence in the innovation research field at ETH Zurich and increases collaborative innovation research with companies.
Close collaboration with partners in industry
The ETH professors taking part in the project are primarily from the Department of Management, Technology, and Economy (D-MTEC), and from the Department of Mechanical Engineering and Process Engineering (D-MAVT). The KTI (Swiss Innovation Promotion Agency) and the SATW (Swiss Academy of Technical Sciences) were also significantly involved in the initial establishment of the center, where ETH researchers will be investigating innovation systems in their entirety, i.e., their design, management and development. In particular, they will be examining the dynamics of the systems. Central issues will include the optimal political conditions and the appropriate forms of management at the corporate as well as the economic level. Therefore ICCI intends to coordinate and synchronize both present and future innovation research within ETH. The main research focus will lie on high and medium-hightech industries, who can act either as subjects of research or as research partners themselves. The goal of this teamwork is to strengthen the process view on innovation within companies. In addition to conducting research, the ICCI aims to develop certain courses at the graduate as well as postgraduate level.
All latest news from the category: Science Education
Back to home
Newest articles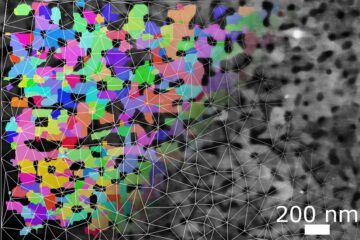 Thermal insulation for quantum technologies
Thermal insulation is not only important for buildings, but also in quantum technologies. While insulation panels around a house keep the heat inside, quantum devices require insulation against heat from…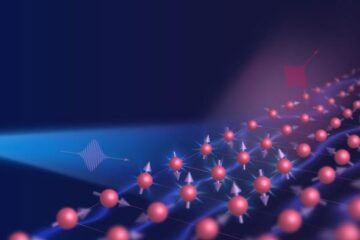 Spin keeps electrons in line in iron-based superconductor
Electronic nematicity, thought to be an ingredient in high temperature superconductivity, is primarily spin driven in FeSe finds a study in Nature Physics. Researchers from PSI's Spectroscopy of Quantum Materials…
Scientists devise method to prevent deadly hospital infections without antibiotics
Novel surface treatment developed at UCLA stops microbes from adhering to medical devices like catheters and stents. A hospital or medical clinic might be the last place you'd expect to…