Real-Life Science In The Lab Of Tomorrow
A game of soccer, volleyball or basketball may seem like an unconventional way to start a science lesson, but in the Lab of Tomorrow sports and other real-life activities merge with theory to create a new educational environment based on the premise that if playing is fun, learning can be too.
Lab of Tomorrow, a project funded under the European Commission's IST Programme, developed a family of tiny, programmable devices that can be imbedded in clothing, footballs and other items to monitor the wearer's heart rate, their running pace or the acceleration of a ball. This practical information can be translated into examples of science theory, raising interest and motivation among students, and improving the learning process.
"For students and teachers it represents a major qualitative upgrade to physics teaching, something that is particularly important at a time when studies show interest in science is declining among students of high school age," explains project manager Sofoklis Sotiriou at Ellinogermaniki Agogi, a Greek school that is overseeing Lab of Tomorrow's implementation. "We believe the use of advanced technology keeps the motivation of students high because it connects real-life situations with science. And such motivation would seem an evident result of teachers being able to tell students: 'wear this, go play and then study what you have done'."
A ball and vest to aid learning
Designed for use with high school students aged between 15 and 17, the project developed two devices – a ball imbedded with 3D sensors and a wearable computer system called the Sensvest – that were tested in trials in five schools in four European countries.
The ball, for example, can be used to study acceleration, while the Sensvest can measure heart rate, body temperature, and acceleration while walking, running or jumping. In addition a Local Positioning System (LPS) was employed to determine precisely the location and movement of objects. All the devices are wirelessly connected to a base station from where students can collect data via a computer interface in the classroom.
"For example, a student can wear the Sensvest during a lesson, during break, during sports, at home or while sleeping and then come to school the next day and turn the results into a graph showing their heart rate while performing different activities," Sotiriou notes.
The trials, in which a class of students was provided with the Lab of Tomorrow devices and another class without, acting as a control group, "showed a significant improvement in students' learning capacity when using the system," the project manager says. "There was an evident difference between the two groups, with those using the technology showing higher interest and more motivation. It was enthusiastically received by both students and teachers alike."
Applicable to most European education systems
Most importantly, the educational tools developed by Lab of Tomorrow fit within the often strict curricula of most European education systems.
"There is a practical problem in implementing new technologies in schools because you can't take a class of 15 and 16 year olds and teach them something that is not in the curriculum, not just because of the reticence of teachers but also of parents," Sotiriou explains. "What we did therefore was use technology to take a different approach to what is already covered in the schoolbooks."
Sotiriou notes, however, that the relatively inflexible approach to education in many European countries makes the implementation of technology in the classroom difficult, despite the potential benefits it offers.
"I believe technology in schools should be more widespread than it is now, but unfortunately the teaching community and education ministries are not very good at adapting to change, and if curricula and examination systems remain as strict as they are now most of these innovations will remain in the research phase," he says. "An integrated approach to technology is needed, and fortunately there are signs of curricula being made more flexible. So there is light at the end of the tunnel."
The project manager indicates that the Lab of Tomorrow consortium is planning to press European education ministries to incorporate new technologies into education, while at the same time looking at other uses for its own system.
Sotiriou expects a commercial variant of the devices to be ready within two years, given the potential for the Sensvest to be used outside of the educational arena in professional and amateur sports or healthcare.
"Technologically wise we are very happy that we have a product which is very close to the market," Sotiriou says. "Clearly there is already some work in the field and we have a major interest in seeing this go further. We are preparing a business plan and we're intending to look at sports equipment companies, such as Adidas or Nike, which can adopt this system because it obviously has a broad application area."
In professional football, for example, the sensor-embedded ball could be used to clarify disputed goals with mathematical precision, while in healthcare the Sensvest could be used to continuously monitor the heart rate of people with cardiac problems.
All news from this category: Science Education
Back to the Homepage
Latest posts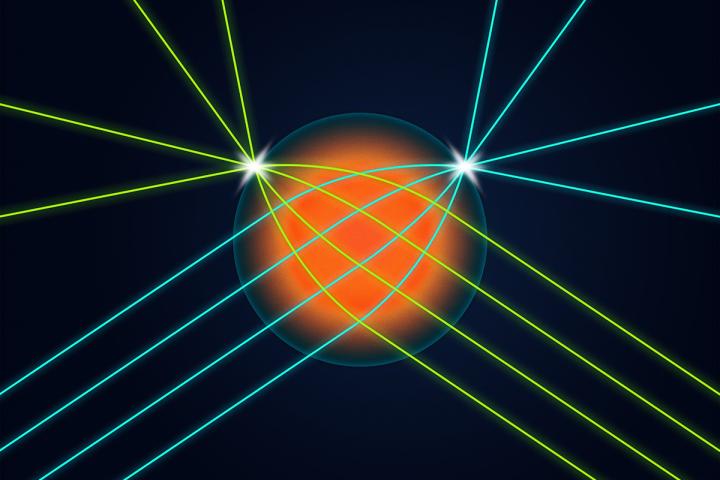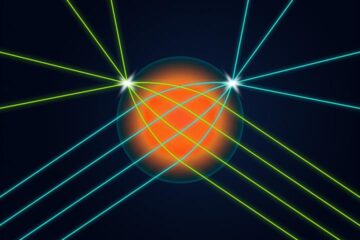 Researchers confront optics and data-transfer challenges with 3D-printed lens
Researchers have developed new 3D-printed microlenses with adjustable refractive indices – a property that gives them highly specialized light-focusing abilities. This advancement is poised to improve imaging, computing and communications…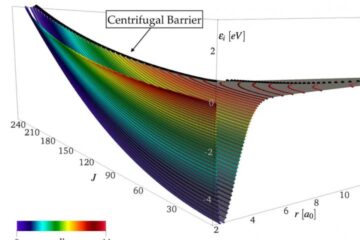 Research leads to better modeling of hypersonic flow
Hypersonic flight is conventionally referred to as the ability to fly at speeds significantly faster than the speed of sound and presents an extraordinary set of technical challenges. As an…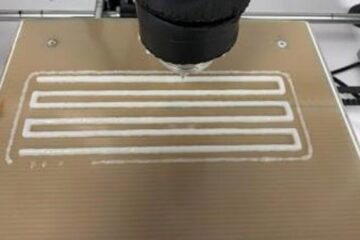 Researchers create ingredients to produce food by 3D printing
Food engineers in Brazil and France developed gels based on modified starch for use as "ink" to make foods and novel materials by additive manufacturing. It is already possible to…