Major European Project to Create New Knowledge Base of Gene-Disease Relationships
As the heart of this, a large integrated genetic variation catalogue will be built to arm researchers with valuable information in the battle against disorders like diabetes, obesity, heart disease and cancer.
Lead scientist Professor Anthony Brookes, of the University of Leicester's world-renowned Department of Genetics, said: "Technologies for the exploration of genetic variation in 'common' disorders such as diabetes, heart disease, obesity, and autoimmune states, have only been devised the last few years, with widespread deployment only now happening. An unprecedented torrent of exciting, valuable, and important research observations is therefore now arriving, and yet there is no universal internet-ready system able to receive all these data, to store and combine them, and to make them available for researchers and doctors alike to evaluate and exploit.
"It has been estimated that 60% of all humans will be affected in their lifetime by one or more 'major' gene mutations that they inherit in their DNA. Major gene mutations that cause disease were first discovered in 1949, although it has only been possible to identify these in large numbers in recent decades. Moreover, myriad 'minor' genetic variations that we carry from birth, and which distinguish individuals, will fundamentally influence a person's health and susceptibility or resistance to disease processes, in interaction with environmental factors. Cancer brings an additional consideration, with its onset and progression being highly dependant upon genetic changes that occur in our bodies during our lives."
The GEN2PHEN project plans to internationally orchestrate the electronic gathering and use of data that show how gene sequences ('genotypes') contribute to inter-individual differences in disease, drug response, and other characteristics ('phenotypes'). These relationships (usually in the form of "genotype-phenotype" information stored in scattered databases) are deemed to become essential for future prognosis, diagnosis and treatment of diseases.
GEN2PHEN will build a set of database components, tools and technologies that will help all research results pertaining to genome variation and disease to be properly integrated and immediately available for holistic analysis via the internet. The project will deploy a major internet portal, called the "GEN2PHEN Knowledge Centre", which will prominently profile the solutions generated by the project and set these in the context of powerful search capabilities for genotype-phenotype data and the very latest expertise on genotype-phenotype databases.
Professor Brookes said: "The progress made should provide maximal utility with global relevance, be highly durable, ensure effective education and training in the field, and meet with the highest possible standards of ethical and social responsibility.
"The various GEN2PHEN project members bring with them deep connections into the few other major international projects in this area, promising globally-coordinated progress over the next few years towards far more comprehensive, useful, and accessible knowledge regarding the genetic basis of human existence. The medical and societal benefits from all of this should be immense."
Specific project activities will include:
Analysis of the genotype-phenotype field, to specify current needs and practices
Development of key standards for the genotype-phenotype field
Analysis of ethical aspects that need to be addressed regarding the managed data
Creation of generic database components, services and integration infrastructures for the genotype-phenotype domain
Creation of data search and presentation solutions for genotype-phenotype knowledge
Facilitation of the transfer of data into research and diagnostic genotype-phenotype databases
Building a major genotype-phenotype internet portal (a 'knowledge domain')
Deployment of genotype-phenotype solutions to the community
Innovative ways to address system durability and long-term financing
Repeated system utility and validation pilots
The initiative – called Genotype-To-Phenotype Databases: A Holistic Solution (or 'GEN2PHEN' for short) – will be led by Professor Anthony Brookes at the University of Leicester (UK), and executed by 19 leading research institutions, including 17 European, one Indian and one South African institutes. The project is funded with 12 Million Euro awarded by the European Commission following a competitive call targeting this area of research in the recently initiated 7th Framework Programme for research and technological development.
All latest news from the category: Science Education
Back to home
Newest articles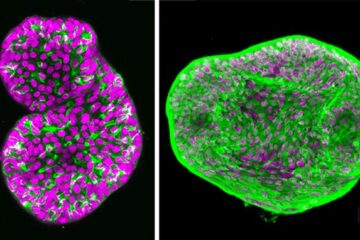 Prostate cancer organoids open path to precision oncology
A multi-institutional team of investigators led by bioengineer Ankur Singh has developed research tools that shed new light on a virtually untreatable form of prostate cancer, opening a pathway that may lead…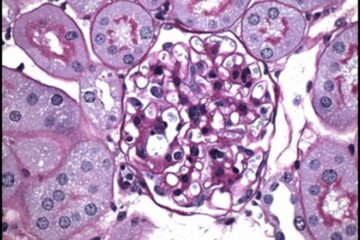 Experimental compound counters diabetic complications
An experimental compound reduced complications of type 1 and type 2 diabetes in mice – not by lowering blood sugar – but by countering its consequences: cell death, inflammation, and…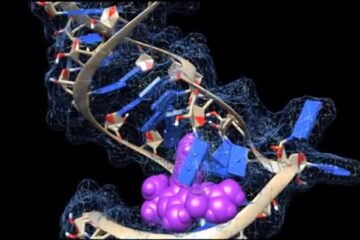 Taking new aim at COVID-19
The coronavirus's tangled strands of RNA could offer new ways to treat people who get infected. To the untrained eye, the loops, kinks and folds in the single strand of…