Clean Fuels Catalyst Development Jumps on the Fast Track
The first, due to be delivered at the end of February 2008 will be used to speed up the development of Oxford Catalysts' catalysts for hydrodesulphurisation (HDS). The second, due to be delivered at the end of March 2008, will be used to further the development of catalysts for use in gas to liquid (GTL) and Fischer-Tropsch processes.
Catalyst screening is a time consuming process. Tests to assess the performance of each candidate FT or HDS catalyst generally take over a week. Each of the Spider reactors includes 16 individual continuous flow fixed bed reaction chambers.
The Spider16 reactors will help to dramatically reduce the development time required for new catalysts by making it possible to screen up to 16 candidate catalysts simultaneously.
Derek Atkinson, Business Development Director says:
"Developing new FT and HDS catalysts means we need to carry out hundreds of experiments. Because the Spider16 reactors will allow us to carry out many more experiments at the same time we will be able to do the screening work very much faster. Having these Spider16 rigs will allow us to cement our position as the leading catalyst technology company for clean fuels by ensuring we can bring our exciting and innovative solutions to the market place faster.
"We chose the Spider16 high throughput screening reactors because of Amtec's experience in designing these types of system, and its track record of successful on-time delivery, short delivery times, quick installation and start-up times and competitive pricing. But even more important was Amtec's ability to customise the equipment to meet our specific needs, and its flexible customer service capability."
Michael Krusche, Managing Director at Amtec GMbH says:
"We are delighted to be chosen to provide the microreactors that will help Oxford Catalysts to speed up development of its new FT and HDS catalysts, and we look forward to working with them to ensure that they are able to take full advantage of the technology our reactors can offer."
All latest news from the category: Science Education
Back to home
Newest articles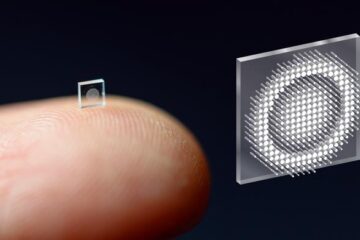 Researchers shrink camera to the size of a salt grain
Micro-sized cameras have great potential to spot problems in the human body and enable sensing for super-small robots, but past approaches captured fuzzy, distorted images with limited fields of view….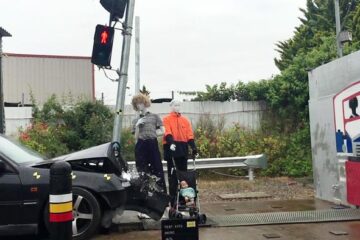 World-first product will be a lifesaving traffic stopper
Game-changing technology to design traffic lights that absorb kinetic energy, stopping them from crumpling when hit by a vehicle, will prevent thousands of fatalities and injuries each year and make…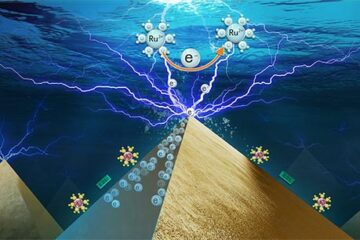 Scientists capture electron transfer image in electrocatalysis process
The involvement between electron transfer (ET) and catalytic reaction at electrocatalyst surface makes electrochemical process challenging to understand and control. How to experimentally determine ET process occurring at nanoscale is…