New network for European researchers abroad
At the same time, cooperations with the host country are to be encouraged and contacts established for Europe as a research location. With Brazil, the network will gain a sixth location alongside the USA, Japan, China, India and the ASEAN states.
The Directorate-General for Research and Innovation of the European Commission has now commissioned the "Project Management Agency in the German Aerospace Center (DLR)" with supervision of the network.
EURAXESS Links informs its members of transnational cooperation, career opportunities in Europe, research funding and European research policy. It offers an interactive internet platform, newsletter, research database and regular networking events. Moreover, with the "Information Officer", there is also a local contact in each country. The overseas network works closely with the European EURAXESS Service Centre, which supports researchers as early as the preparation phase for their stay abroad.
With expansion of the network, efficient management will also be increasingly important. Hence the Project Management Agency in the German Aerospace Center (DLR) was commissioned with coordination of the five existing networks, quality management and the development of the new network in Brazil in November 2012. The Project Management Agency applied for this role within the scope of a European call for tender. In its mandate, the European Commission justifies its decision in favour of the Project Management Agency with their "very good knowledge of the international research landscape" in addition to "very good tools for quality assurance and control". Dr. Gerold Heinrichs, who is responsible for supervision of the network at the Project Management Agency, explains: "Besides our many years of experience in international education and research cooperations, we have close links with both German and international scientists and organisations."
Background information
On behalf of the European Commission, the EURAXESS umbrella organisation supports the mobility of European researchers with various service facilities, and is to reinforce Europe as an outstanding research location. The idea behind this is that mobility can also be used as an instrument for the transfer of scientific knowledge. The EURAXESS Service Centre is the first point of contact for researchers planning a stay abroad. More than 200 centres located in 40 European countries help researchers and their families to plan and organise their move and everyday life overseas. EURAXESS Links complements this on the non-European level (http://www.euraxess.de/portal/networks_abroad.html).
With around 950 employees, 10,200 projects and management of research funds totalling in excess of one billion euros every year, the Project Management Agency in the German Aerospace Center (DLR) is the largest project management agency in Germany. One of its fields of focus lies in international research funding for the working areas of health research, the environment and sustainability, information technology, technical innovation, research into shaping of the work environment, and culture and education research (http://www.pt-dlr.de).
Press contact:
Petra Richter
Tel.: +49 (0)2203 601-3582
Petra.Richter@dlr.de
Project Management Agency
in the German Aerospace Center (DLR)
Public Relations
Linder Höhe, 51147 Cologne, Germany
All latest news from the category: Science Education
Back to home
Newest articles
Duke-NUS and NHCS scientists first in the world to regenerate diseased kidney
Blocking an immune-regulating protein reverses the damage caused by acute and chronic kidney disease, a preclinical study suggests. In a world first, scientists at Duke-NUS Medical School, the National Heart…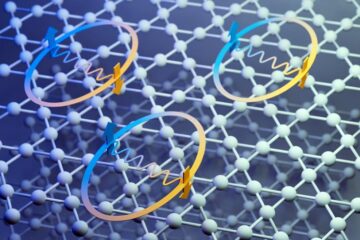 Unconventional superconductivity found in kagome metal
Physicists using advanced muon spin spectroscopy at Paul Scherrer Institute PSI make the missing link between their recent breakthrough in a kagome metal and unconventional superconductivity. The team uncovered an…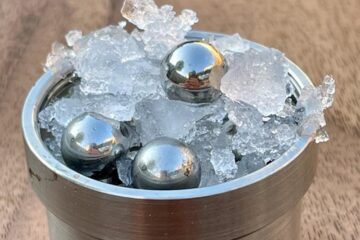 Discovery of new ice may change understanding of water
Researchers at UCL (University College London) have discovered a new type of ice that more closely resembles liquid water than any other known ices and that may rewrite our understanding…