How educational policymakers and educational practitioners in Europe use research findings
The EU strategy "Europe 2020" encourages educational policymakers and educational practitioners in Europe to increasingly rely on evidence from research. How is education in Europe today supported by evidence? And what is the future perspective?
On March 5th and 6th, the final conference of the EU project "Evidence Informed Policy and Practice in Education in Europe" (EIPPEE) seeks to answer these questions. This conference will host knowledgeable European experts, it is organised in collaboration with the German Institute for International Educational Research (DIPF) in Frankfurt.
Professor Dr. Marcus Hasselhorn, director of the DIPF, will present an exemplary project for education in Germany: Here, researchers, policymakers and practitioners are networking to optimally prepare children for school entry. Professor Dr. Eckhard Klieme (also DIPF) will deliver a contribution on the PISA study, its potentials and limits with respect to education systems.
Other presentations will be held by (amongst others):
– Professor Dr. David Gough, EIPPEE project manager and professor for Evidence Informed Policy and Practice at the London Institute of Education
– Dr. Stephanie Schaerer, head of project management domain "Empirical Educational Research and Quality of Higher Education" of the Federal Ministry of Education and Research (BMBF) at the German Aerospace Centre
– Professor Dr. Dirk van Damme, Head of the Centre for Educational Research and Innovation, Organisation for Economic Co-Operation and Development (OECD)
– Dr. Jan Pakulski, Head of Unit Statistics, Studies and Surveys, Directorate General Education and Culture, European Commission
EIPPEE is a liasion of 35 partners from 23 countries in Europe and further seven organisations from four countries outside Europe. One of the project's aims was to build an extensive international network, bringing together politics, practice and empirical educational research. Furthermore, the partners developed an online information portal and offered many training workshops and advice to policymakers and practitioners.
Detailed information concerning the conference:
http://www.eippee.eu/cms/Default.aspx?tabid=3350
Press contact: Philip Stirm, Tel. +49 (0) 69 / 247 08 -123, E-Mail stirm@dipf.de, http://www.dipf.de/en/dipf-news/news?set_language=en
The German Institute for International Educational Research (DIPF) is a scientific institute dedicated to educational research. The DIPF supports scientists, policymakers and educational practitioners by conducting empirical research and providing a scientific infrastructure. Its work focuses the fields of educational governance, the quality and effectiveness of educational processes, individual developments in the context of education and the history of education. Furthermore, the Institute provides offerings that are crucial to educational information, i.e. the German Education Server and the German Education Portal. DIPF is a member of the Leibniz Association.
All latest news from the category: Science Education
Back to home
Newest articles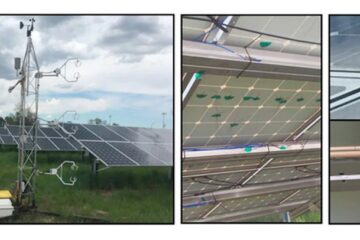 Cooling down solar cells, naturally
Photovoltaics are more efficient when they operate at lower temperatures, which can be achieved in solar farms that space out arrays and use the wind to their advantage. A bright,…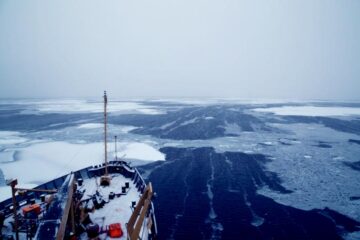 Strongest Arctic cyclone on record led to surprising loss of sea ice
A warming climate is causing a decline in sea ice in the Arctic Ocean, where loss of sea ice has important ecological, economic and climate impacts. On top of this…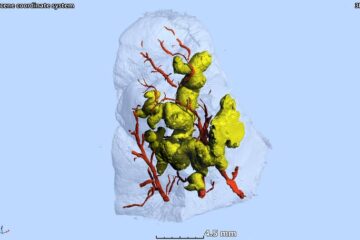 Tuberculosis and COVID-19 lung lesions
… revealed by high-resolution three-dimensional imaging. Insights that are not possible with conventional two-dimensional platforms include characterization of obliterated airways in tuberculosis and hemorrhage from ruptured blood vessels in COVID-19…