It's the Tyne-y Bridge!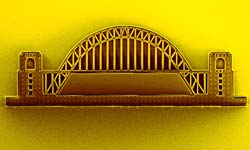 Two major British landmarks now count among the world's smallest objects
Scientists & engineers based at the University of Newcastle upon Tyne specialising in miniaturisation technology have recreated North East England's Tyne Bridge and Antony Gormley's Angel of the North sculpture so they are smaller than a pinhead and invisible to the naked eye.
The team used a combination of chemistry, physics and mechanical engineering techniques to create the tiny structures. Both are created out of silicon, the material used to make microchips. They are around 400 microns wide and their details can only be seen through a microscope.
The technology used to develop the bridge and the angel could be used to make miniaturised antennae for next-generation mobile phones. These so-called chip antennae will significantly reduce the power consumption and cost of production of mobile communication devices.
The fact that these structures can be made in silicon is an important feature as this allows the integration of moving mechanical parts and smart materials with standard components used in the microelectronics and semiconductor industries.
The scientists, who are based at INEX (Innovation in Nanotechnology Exploitation), the engineering & commercialisation arm of the Institute for Nanoscale Science & Technology at the University of Newcastle upon Tyne, undertook the project to showcase their expertise in an emerging technological field, micro electro mechanical systems (MEMS), in an interesting way.
The techniques are now being used by INEX to develop a number of applications on behalf of industry.
The applications range from accelerometer devices used in the automobile and medical markets; biosensors for rapid & cheap point-of-care diagnostics that are finding novel application in the healthcare sector; through to making grooves and channels 1/10th the width of a human hair to transfer picolitre (which is 0.0000000000001 litres) volumes of chemicals and biological materials for lab-on-a-chip applications that is enabling the generation of new and better drugs at a much faster pace than previously possible.
The business director of INEX, Richard Carter, said:
"Newcastle is already known for creating some of the UK's largest structures – and now the region is building a global reputation for making some of the smallest.
"These are not just gimmicks. The work was performed as part of a technology development programme looking at new ways to make very small structures and devices.
"The North East is a UK leader for this type of advanced technology and we are working hard to make sure that we remain on top of the market, which should ultimately boost the region's economy and create more jobs."
Media Contact
Claire Jordan
University of Newcastle
All news from this category: Process Engineering
This special field revolves around processes for modifying material properties (milling, cooling), composition (filtration, distillation) and type (oxidation, hydration).
Valuable information is available on a broad range of technologies including material separation, laser processes, measuring techniques and robot engineering in addition to testing methods and coating and materials analysis processes.
Back to the Homepage
Latest posts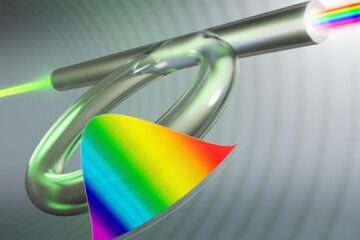 Novel chirped pulses defy 'conventional wisdom'
University of Rochester researchers describe first highly chirped pulses created by a using a spectral filter in a Kerr resonator. The 2018 Nobel Prize in Physics was shared by researchers…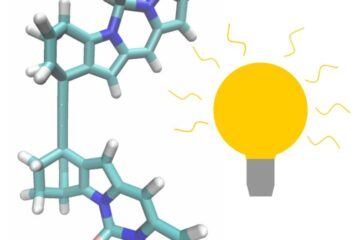 Scientists design superfast molecular motor
Light-driven molecular motors have been around for over twenty years. These motors typically take microseconds to nanoseconds for one revolution. Thomas Jansen, associate professor of physics at the University of…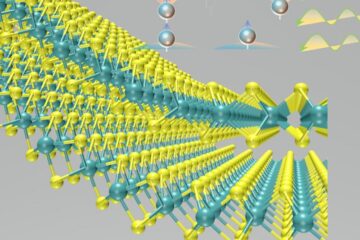 Changing a 2D material's symmetry can unlock its promise
Jian Shi Research Group engineers material into promising optoelectronic. Optoelectronic materials that are capable of converting the energy of light into electricity, and electricity into light, have promising applications as…