Invention solves textile makers' problem
An innovative yarn tension measuring instrument which could help cut textile makers' costs, has been unveiled at the University of Leeds.
Yarn tension directly affects the quality of cloth, so the device is important for textile manufacturers, in particular for British firms, many of which are specialising in the increasingly important technical textiles market.
The novelty of the instrument is that it is does not need to touch the yarn, so machines do not need to be stopped and measurements are not affected by contact.
The instrument shines light from a light-emitting diode onto moving yarn and measures its oscillation using a low-cost light sensor similar to those used in digital cameras. From this, yarn tension is calculated and the information can be used for process monitoring or control.
Palitha Bandara of the School of Design, said: "The device is based on well-known principles but a general purpose instrument of this kind hasn't been developed before – I don't know why, but I'm grateful for that. It is a novel instrument that will address an important problem."
Dr Bandara has lodged a priority patent with the Patent Office and is working with textile instrument company SDL Atlas to develop a compact device suitable for use on textile machinery.
The invention originated during a 27-month DTI/EPSRC-funded project from November 2002. It is now being continued under a one-year Research Assistant's Industrial Secondment project.
Media Contact
Vanessa Bridge
University of Leeds
Alle Nachrichten aus der Kategorie: Process Engineering
This special field revolves around processes for modifying material properties (milling, cooling), composition (filtration, distillation) and type (oxidation, hydration).
Valuable information is available on a broad range of technologies including material separation, laser processes, measuring techniques and robot engineering in addition to testing methods and coating and materials analysis processes.
Zurück zur Startseite
Neueste Beiträge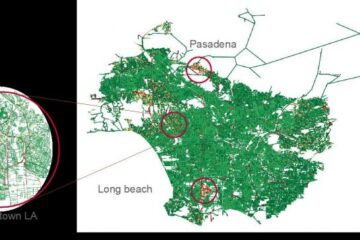 New machine learning tool tracks urban traffic congestion
UBER driver data helps track and potentially alleviate urban traffic congestion. A new machine learning algorithm is poised to help urban transportation analysts relieve bottlenecks and chokepoints that routinely snarl…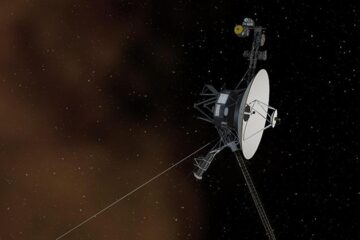 Voyager spacecraft detect new type of solar electron burst
Physicists report accelerated electrons linked with cosmic rays. More than 40 years since they launched, the Voyager spacecraft are still making discoveries. In a new study, a team of physicists…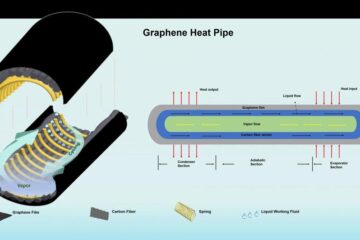 Cooling electronics efficiently with graphene-enhanced heat pipes
Researchers at Chalmers University of Technology, Sweden, have found that graphene-based heat pipes can help solve the problems of cooling electronics and power systems used in avionics, data centres, and…