It's Explosive! New Sensor Technology Patented
New technology patented by researchers at the University of Wales, Bangor could lead to the development of ultra-sensitive sensors able to detect the presence of explosive materials. The sensors will have many security and military applications including being developed for use in the war against terrorism.
It is the innovative collaboration of molecular biology and chemistry that has enabled the team to develop the novel sensor technology 'nano-dog' to be developed to commercial prototype.
Much as the glucose pens used by diabetics employ enzymes to test blood-sugar levels, this complex high-tech sensor uses uniquely adapted and patented enzymes to detect the presence of explosive materials.
Some bacteria contain enzymes which are able to chemically modify many of the commonly used explosives. These bacteria have been used, particularly in the USA, to clean up land contaminated by munitions. The enzymes within the bacteria convert the explosives molecules to less toxic products, cleaning the contamination in the process. In this new process some of these enzymes have been purified from the bacteria and subjected to genetic modification. This modification has enabled the enzymes to adhere to the surface of an electrode sensor, where they remain active. There, they can trigger an electrical signal when activated by the presence of minute amounts of explosives molecules.
Chris Gwenin has been developing the project under the close guidance of Dr Maher Kalaji of the University's Department of Chemistry and Prof Peter Williams of the School of Biological Sciences. He has been employed under a CASE Studentship, working with University spin-off company, Trwyn, who are now moving towards developing a prototype explosives detector to commercialize the technology.
"The project has moved forward at a tremendous pace, having reached a stage where we are able to patent our unique technology within 18 months of commencement," said Dr Maher Kalaji. "The collaboration of expertise is what has led to the success. Crucial to the success of the project so far has been the unique combination of expertise from two discrete areas of molecular science. The success has also been aided by Chris Gwenin's ability to develop new skills and expertise quickly," commented Dr Maher Kalaji.
Commenting on the development, Professor Roy Evans, Vice-Chancellor of the University, said, "This is what is so exciting about research developments in higher education. The close collaboration of experts within different disciplines can take us to new ground. We have at Bangor a unique combination of expertise and I wish the company every success in taking this project forward commercial development."
Media Contact
Elinor Elis-Williams
alfa
Alle Nachrichten aus der Kategorie: Process Engineering
This special field revolves around processes for modifying material properties (milling, cooling), composition (filtration, distillation) and type (oxidation, hydration).
Valuable information is available on a broad range of technologies including material separation, laser processes, measuring techniques and robot engineering in addition to testing methods and coating and materials analysis processes.
Zurück zur Startseite
Neueste Beiträge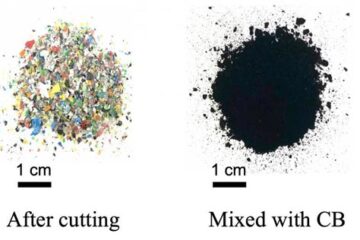 Flash graphene rocks strategy for plastic waste
Rice University lab detours potential environmental hazard into useful material. Plastic waste comes back in black as pristine graphene, thanks to ACDC. That's what Rice University scientists call the process…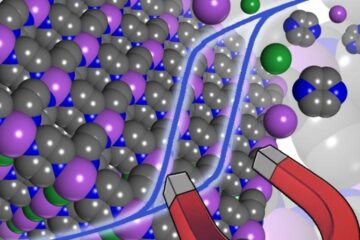 Towards next-generation molecule-based magnets
Magnets are to be found everywhere in our daily lives, whether in satellites, telephones or on fridge doors. However, they are made up of heavy inorganic materials whose component elements…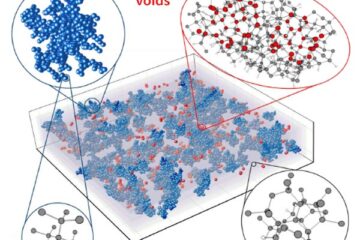 Order in the disorder …
… density fluctuations in amorphous silicon discovered Silicon does not have to be crystalline, but can also be produced as an amorphous thin film. In such amorphous films, the atomic…