SC researchers present new electric pulse technology
A new technology that uses electric fields to alter the "guts" of a cell may lead to improved methods of treating diseases such as cancer and leukemia, according to researchers in the USC Viterbi School of Engineering.
The technology, called electroperturbation, exposes cells to electric pulses just tens of nanoseconds (tens of billionths of a second) long, said electrical engineer Thomas Vernier, an investigator on a collaborative study to develop the technology.
Results of the work – supported primarily by the Air Force Office of Scientific Research with additional funding from the Army Research Office – were reported today at the national Nanotechnology 2004 conference in Boston, Mass.
The pulses are so brief and intense that they pass virtually undetected through the outer membrane of the cell without damaging it, Vernier said. But these fast-rising pulses pack such a powerful punch to the intracellular structures of the cell that they can dramatically change its biochemical balance, or trigger the start of cell death, a process known as apoptosis.
"In essence, we're delivering thousands of volts to the cell in mere nanosecond intervals," said Vernier, an expert in semiconductors who is an engineering manager at the USC Viterbi School's Information Sciences Institute.
"These high-frequency pulses are so short that they pass right through the cytoplasmic membrane without altering its structure," he said. "But they jolt the cell's insides and, when delivered in strong enough doses, prompt the cell to self-destruct."
Still a fairly new application, nanosecond electric pulsing uses "Ultra-short Pulsed Systems Electroperturbation Technology," or UPSET. The technology, which has been in development at the school's department of electrical engineering since 2001, is supported by grants secured by the project's principal investigator, Martin Gundersen, a professor of electrical engineering.
Vernier and a research team from the department of electrical engineering, the department of cell and neurobiology at the Keck School of Medicine of USC and the Biophotonics Laboratory at Cedars-Sinai Medical Center have been testing the UPSET technology by exposing leukemia cells to high-frequency electric fields.
The technique has advantages over conventional T-cell treatments, Vernier said. For starters, it is noninvasive and can be delivered remotely, without attaching contacts or probes directly to the cells. The hope is that nanoelectric pulsing one day may replace procedures such as surgical removal of tumors or toxic treatments such as chemotherapy.
Nanosecond pulsing is an improvement over an older technique, called electroporation, Vernier said. Electroporation delivers longer duration electric pulses on the order of microseconds to milliseconds. The pulses punch holes in the cell's external membrane, but they also can inadvertently fry the cell.
Ultra-short electric pulses deliver shorter and higher-frequency bursts of electricity, which do not puncture the cell's outer membrane or raise its temperature enough to damage the cell. Instead, Vernier said, the swift spike in voltage simply rearranges the cell's insides, such as its nucleus and mitochondria, without altering its outer shell.
Working in Gundersen's laboratory on the third floor of USC's Seaver Science Center, Vernier uses UPSET to study the biological mechanisms that trigger cell death.
Healthy cells automatically self-destruct when they become unhealthy or when their numbers grow too large. Mutated cells, such as cancer cells, lose the capacity to self-destruct and, instead, begin to proliferate rapidly. So Vernier and his colleagues zap cells with different pulse exposures to see how the cells react.
After exposure, the cells are treated with membrane-staining dyes and imaged to identify internal changes. Vernier's team also is studying the effects of the technology on different types of cells.
"The more powerful nanosecond pulsing requires a very sophisticated solid-state micropulse generator, a coaxial cable and special spark-gap switch, all of which we are designing and assembling at USC," Vernier said.
Initial observations of the UPSET system have shown that the nanosecond pulses produce bursts of calcium inside cells within milliseconds after the pulse is delivered, Vernier said.
"This is important because calcium ions serve as regulatory messengers in a wide variety of processes across the physiological landscape of the cell," he said. "We are very interested in understanding how we might be able to use calcium ion releases to alter specific intracellular structures."
As the technology is refined, Vernier believes UPSET may become a more practical and convenient tool for treating a variety of diseases. The technology also is likely to lead to other biologically inspired nanomachines that one day may be capable of coaxing unhealthy cells into healing or killing themselves.
Alle Nachrichten aus der Kategorie: Process Engineering
This special field revolves around processes for modifying material properties (milling, cooling), composition (filtration, distillation) and type (oxidation, hydration).
Valuable information is available on a broad range of technologies including material separation, laser processes, measuring techniques and robot engineering in addition to testing methods and coating and materials analysis processes.
Zurück zur Startseite
Neueste Beiträge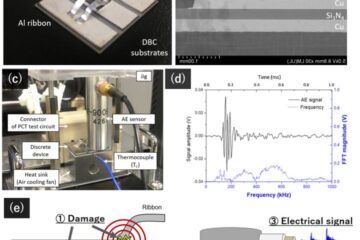 Detecting early-stage failure in electric power conversion devices
Researchers from Osaka University use non-destructive acoustic monitoring to identify the earliest stages of failure in silicon carbide power electronics, which will help in the design of more-durable power devices….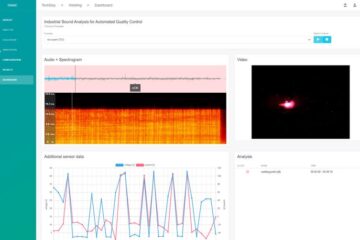 Build your own AI with ISAAC for error detection in production
Fraunhofer IDMT has developed a software tool for quality inspectors based on Artificial Intelligence (AI), which automates and simplifies the analysis of industrial sounds, for example in welding processes. Thanks…
BEAT-COVID – advanced therapy strategies against the pandemic
The present SARS-coronavirus-2 pandemic with all its effects on society – both health and economic – highlights the urgency of developing new therapies for COVID-19 treatment. At the same time,…