Using water as a lens to shrink chip dimensions
Thanks in part to highly accurate measurements made by National Institute of Standards and Technology (NIST) researchers, semiconductor manufacturers will be able to pursue a new production method that will enable them to produce new generations of computer chips using existing equipment—saving the industry hundreds of millions of dollars.
Creating ever more powerful computer chips relies on being able to increasingly miniaturize the features on those chips. Industry had thought it might be nearing the end of the useful life of equipment that creates features using 193 nanometer (nm) wavelength light.
However, a new method called immersion lithography uses a thin layer of water like a lens to shorten the effective wavelengths of ultraviolet light used in patterning semiconductor chips. The method relies on the fact that light travels slower through water than air. The frequency of the light remains the same, so the distance between peaks (the wavelength) must shorten to compensate.
The method should enable manufacturers to use 193 nm equipment to create circuit lines and other features at least as small as 45 nm. Such a breakthrough allows manufacturers to create much more powerful chips while getting more life out of their current fabrication equipment, which can cost around $20 million per tool.
The industry began to take immersion lithography seriously about a year ago. With the support of International SEMATECH, the semiconductor industry's R&D consortium, NIST scientists made highly accurate measurements of a property called refractive index, a measure of how much ultraviolet light at a wavelength of 193 nm bends when it moves from air to water. This new data helped enable the semiconductor industry to design immersion lithography systems.
NIST researchers described key results of their work at the International Society for Optical Engineering's Microlithography 2004 conference held Feb. 23-28 in Santa Clara, Calif.
The researchers also are working with industry on new immersion fluids for 157 nm wavelength chipmaking tools, so that this equipment can produce features of 32 nm or below.
Alle Nachrichten aus der Kategorie: Process Engineering
This special field revolves around processes for modifying material properties (milling, cooling), composition (filtration, distillation) and type (oxidation, hydration).
Valuable information is available on a broad range of technologies including material separation, laser processes, measuring techniques and robot engineering in addition to testing methods and coating and materials analysis processes.
Zurück zur Startseite
Neueste Beiträge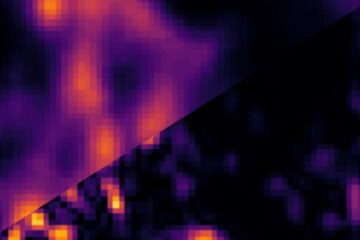 Microscopy beyond the resolution limit
The Polish-Israeli team from the Faculty of Physics of the University of Warsaw and the Weizmann Institute of Science has made another significant achievement in fluorescent microscopy. In the pages…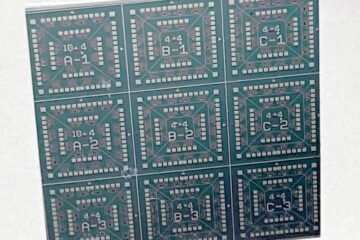 Material found in house paint may spur technology revolution
Sandia developed new device to more efficiently process information. The development of a new method to make non-volatile computer memory may have unlocked a problem that has been holding back…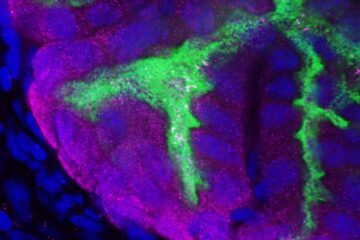 Immune protein orchestrates daily rhythm of squid-bacteria symbiotic relationship
Nearly every organism hosts a collection of symbiotic microbes–a microbiome. It is now recognized that microbiomes are major drivers of health in all animals, including humans, and that these symbiotic…