Volcanic Ash Detector to safeguard air travel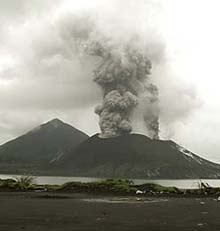 Air safety will be boosted and the world aviation industry is set to save millions of dollars with the development by Australian company Tenix and CSIRO of an airborne volcanic gas and ash detector.
Costs in excess of $250 million have been borne by airlines worldwide as a result of undetected volcanic ash in flightpaths. Silicate particles in the ash can enter the engines and melt, leading to serious engine damage.
Volcanic ash also causes windscreen scouring, instrument damage and even complete loss of power on jet airliners.
The CSIRO-developed Ground-based Infra-Red Detection (G-bIRD) system is a major initiative for aviation safety, designed for installation in areas where hazardous volcanic gas and ash clouds may be present, including the heavily-travelled routes across the North and South Pacific.
Tenix successfully trialled the device in Hawaii and Guam earlier this year, and at the base of Mt Etna in Sicily last month. The trials are part of Tenix's work with commercial and government partners to make G-bIRD available at cities and airports near volcanoes, to provide early warning and data about the nature and location of ash and sulphur dioxide clouds.
Tenix Group Managing Director Paul Salteri said today that an average of at least one volcano erupted somewhere around the world each week, causing regular hazard to airline traffic.
"G-bIRD has the potential to become an integral part of air transport safety systems and further reduce the risks of air travel," Mr Salteri said.
The technology was developed in Australia in the 1990s by CSIRO Atmospheric Research scientists headed by Dr Fred Prata. Tenix joined the multimillion-dollar development 12 months ago and is responsible for the detector's commercialisation.
The technology may also be used for environmental monitoring of sulphur dioxide and sulphuric acid (acid rain) clouds to assist people suffering from asthma and other respiratory diseases.
Dr Prata from CSIRO Atmospheric Research said researchers were excited about many other new applications of this technology, from geophysics to atmospheric modelling.
"CSIRO is really excited to be working with Tenix to deliver this Australian innovation for new global markets with the impact of enhancing safety and reducing costs to the airline industry. The G-bIRD project has built on the strengths of both organisations to develop something of tremendous value to the world aviation industry," Dr Prata said.
Tenix's work on G-bIRD is part of its A$40m Take to Market Investment fund, involving projects requiring a mix of capital and commercial input.
More information from:
Fred Prata, CSIRO Atmospheric Research, 03 9239 4681, mobile: 0401 716 201
Liam Bathgate, Tenix, mobile: 0417 268 210
Fred Prata is available for TV interviews at 10:30 at CSIRO Atmospheric Research 107-121 Station Street, Aspendale. (Cnr Robertson Parade/Station Street).
Media assistance, including high-resolution stills and broadcast quality video of the G-bIRD trials in Sicily and of volcanic eruptions in Guam:
Kate Breeze, Tenix , 02 9904 4333
or Simon Torok, CSIRO Atmospheric research, mobile: 0409 844 302
All news from this category: Process Engineering
This special field revolves around processes for modifying material properties (milling, cooling), composition (filtration, distillation) and type (oxidation, hydration).
Valuable information is available on a broad range of technologies including material separation, laser processes, measuring techniques and robot engineering in addition to testing methods and coating and materials analysis processes.
Back to the Homepage
Latest posts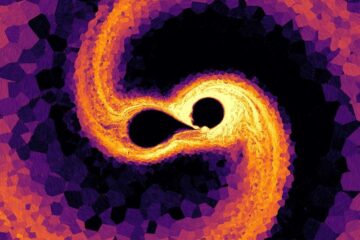 Exploring the evolution of stars
Fabian Schneider leads the new research group "Stellar Evolution Theory" (SET) at the Heidelberg Institute for Theoretical Studies (HITS). The astrophysicist explores the turbulent life of massive binary stars and…
Sustainable insulating material for shipping temperature-sensitive products
Researchers at the Institute of Natural Products Engineering at TU Dresden have developed an insulating material made from recycled paper for shipping temperature-sensitive foods and medicines. As part of a…
Helium nuclei at the surface of heavy nuclei discovered
Research team confirms a new nuclear property predicted by theory Scientists are able to selectively knockout nucleons and preformed nuclear clusters from atomic nuclei using high-energy proton beams. In an…