Smart manufacturing: EU Research sparks revolution in machine tools, robots and automation
A real renaissance in European manufacturing was the focus of a briefing chaired by European Research Commissioner Philippe Busquin today. The briefing highlighted the EMO MILANO 2003 Fair in Milan, the world's largest trade event for the machine tools, robots and automation industries which attracted over 1600 exhibitors from 38 countries and 200,000 visitors. It also emphasised the contribution of EU research in support of the European manufacturing industry. Currently, Europe provides for 52% of the world-wide value of machine tool production, while Japan scores 20%, China 9.6% and the US 6.1%. The Commission presented key research projects in this field, such as the MANTYS network to encourage cross-sector innovation and technology transfer in manufacturing, ECOSYSTEMS to produce environment-friendly components, and MACH 21 to foster the development of "parallel kinematic", multitasking machines. Later this year the Commission will present a comprehensive Manufacturing Technology Action Plan (MATAP). Also taking part in this event was Roberto Formigoni, President of Regione Lombardia, and a panel of EU industrialists, researchers and innovators.
Commissioner Busquin said: "Making industrial systems more competitive while ensuring sustainable development requires radically new strategies. We need to coordinate efforts, pool talent, and network resources in order to maximise research investments and develop common technological platforms for industrial innovation. New manufacturing technologies are a forward-looking field. They will play a pivotal role in ensuring renewed economic growth, and fostering a healthier environment and better quality of life"
Towards a Manufacturing Technology Action Plan
The meeting was organised by the EU together with the European Committee for Co-operation in the Machine Tool Industries CECIMO and the Italian Association of Machine Tools, Robots & Automation Manufacturers (UCIMU-Sistemi per Produrre). The briefing presented a selection of cutting-edge EU-funded projects for flexible and sustainable manufacturing as well as the many concrete results of EU projects in industrial research, showcased at EMO MILANO 2003.
It illustrated the key role of EU regions such as Lombardia. It also outlined the current work towards a European strategic research agenda in manufacturing technologies, and introduced the Manufacturing Technology Action Plan (MATAP) to be formally presented later this year. Participants also visited the Commission's Joint Research Centre facilities at Ispra for research projects in related areas such as nanotechnologies, and engineering technologies.
Flexible manufacturing: key to a competitive economy
Advanced manufacturing is one of Europe's key strengths in the global market. Currently, Europe dominates the global machine tool and automation markets, providing some 52% of the world-wide value of machine tool production in 2002 (Japan 20%, China 9.6% USA 6.1%) and is at the cutting edge of research and technological developments in that area. Research and innovation in machine tools, robots and automation provide a key building block for economic performance, making other EU industries more competitive.
Manufacturing in Europe has a vital role to play in a sustainable economy, fully taking into account the technical, environmental and social dimensions. Sustainable development requires continuing innovation in underpinning products and processes, with a strong need for consistent and effective research over the next decade. It also demands a new, broader approach to production processes linking "smart" manufacturing with product selling, product using and service activities over the whole life cycle of products. This opens up important opportunities for EU businesses in a wide variety of industrial sectors.
Long-term strategy sought by EU research
Flexible and sustainable manufacturing is one of the main priorities of the EU Sixth Framework Programme for Research (FP6 2003-2006) and the subject of considerable investment from industry partners. The European Commission and its industrial and research counterparts concur on the need for a long-term strategic research agenda to manage the transition of Europe's manufacturing industry, and ensure that the EU remains a world leader in this area over the next decade.
Similar strategic research agendas have already been identified in areas such as aerospace, surface transport, the chemical industry and hydrogen/fuel cells. The objectives of the forthcoming Manufacturing Technology Action Plan (MATAP) were outlined at the briefing, ahead of its formal launch at the conference 'European Manufacturing of the Future: the role of Research for EU World Leadership' organised by the EU in Milan on 1-2 December 2003.
Cutting edge research projects add value, preserve the environment and win markets
The projects presented, as well as the many commercial applications directly resulting from EU projects exhibited at EMO MILANO 2003, illustrate the key contributions of EU research:
EU manufacturing network maximises and adds value to research investments. In a highly competitive global economy, business success depends on the ability to absorb the latest technology and quickly respond to the demand for increasingly customised products and solutions at competitive prices. The MANTYS network promotes cross-sector information exchange to boost technological innovation in manufacturing by EU enterprises and institutions. It provides a platform for EU researchers and industry to exchange views and results in all aspects of manufacturing.
Dry machining solutions facilitate "greener" automotive production. Widespread concern for the environment and human health has deep implications for industrial mass-manufacturing operations, such as the production of automotive components. ECOSYSTEMS develops new, more flexible machine concepts, components, systems and tools to reduce the environmental impact for medium or large batch production of mechanical components, particularly with difficult to cut materials.
Parallel kinematic technology wins machine tool markets. Parallel kinematic (PK) technology offers faster, more flexible, more accurate and less costly alternatives to conventional systems in modern machines. Of the 16 PK technology manufacturers represented at EMO MILANO, nine are involved with the EU-funded MACH21 project.
Media Contact
Fabio Fabbi
European Commission
All news from this category: Process Engineering
This special field revolves around processes for modifying material properties (milling, cooling), composition (filtration, distillation) and type (oxidation, hydration).
Valuable information is available on a broad range of technologies including material separation, laser processes, measuring techniques and robot engineering in addition to testing methods and coating and materials analysis processes.
Back to the Homepage
Latest posts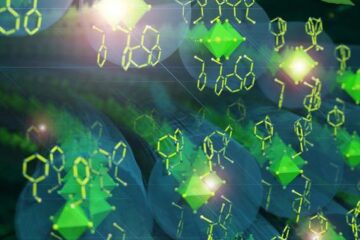 Just a few atoms thick: New functional materials developed
Using the smallest "construction set" in the world, a research team from the universities of Marburg, Giessen and Paderborn is designing new materials for computer chips, light-emitting diodes and solar…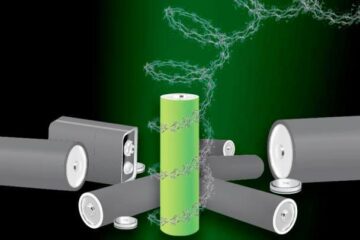 Researchers develop new metal-free, recyclable polypeptide battery
– that degrades on demand … This could result in battery production moving away from strategic elements like cobalt. The introduction of lithium-ion (Li-ion) batteries has revolutionized technology as a…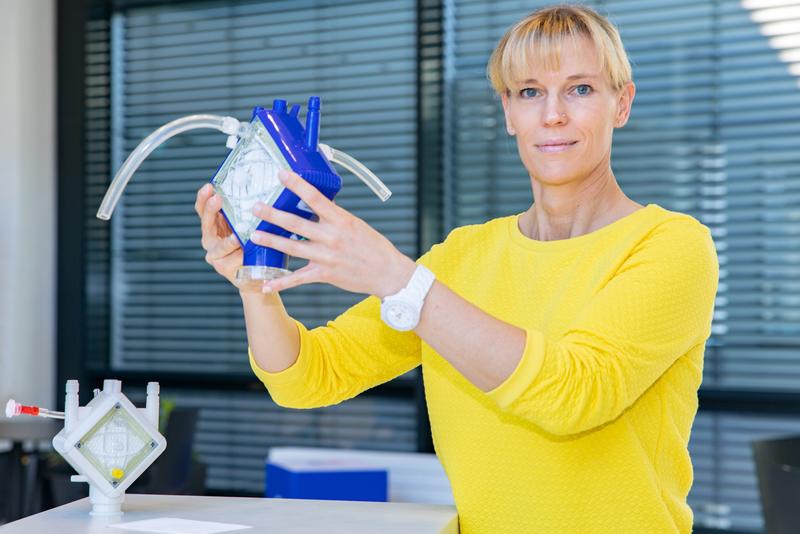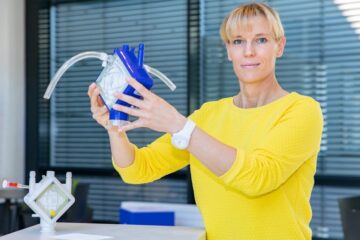 Artificial lungs as organ replacement
DFG priority program funds four MHH projects with 1.6 million euros. For people with severe lung diseases, transplantation of a healthy organ is often the only chance of survival. But…