Fabric design approaches the jet age
New research into jet printing on textiles could lead to a faster, cheaper alternative to conventional ways of dyeing fabrics. Jet printing could also deliver valuable design benefits, such as a wider choice of colours and avoidance of the need to repeat patterns in a design.
The research is being carried out at Leeds University, with funding from the Swindon-based Engineering and Physical Sciences Research Council. Involving a number of industrial partners, the initiative is also bringing together textile experts, mechanical engineers, colour chemists, materials researchers and IT specialists for the first time in a single project in this field.
The textile industry currently prints fabrics using screen-printing technology. Although productive for long print runs, it is slow and expensive for today's increasingly smaller order quantities. Jet printing offers many advantages, such as the ability to download designs straight from computer to material. It also has the potential to make short print runs economic and enable small quantities of fabrics to be made to order, thereby eliminating the need to keep stock. However, many technical barriers need to be overcome if jet printers are to be developed that are big enough, fast enough and reliable enough for commercial-scale use by the industry.
Dr Abbas Dehghani, one of the investigators at Leeds University, says: "Jet printing could revolutionise the world of design. It could extend the range and creativity of designs that are produced and substantially reduce the time it takes to bring them to market. Our project aims to bring the potential a step closer to reality".
The present project is therefore addressing a wide range of relevant issues. For example, colour chemists are focusing on the key task of developing dyes that do not clog up a jet printer's nozzles. Work is also being undertaken on the development of optical monitoring techniques able to inspect fabrics immediately before and after application of the dye, to help ensure that the right amount has been applied. Mechanical engineering researchers, meanwhile, are using computational fluid dynamics to model dyes and so help materials researchers develop piezo-ceramic print heads that apply them efficiently and neatly.
Alle Nachrichten aus der Kategorie: Process Engineering
This special field revolves around processes for modifying material properties (milling, cooling), composition (filtration, distillation) and type (oxidation, hydration).
Valuable information is available on a broad range of technologies including material separation, laser processes, measuring techniques and robot engineering in addition to testing methods and coating and materials analysis processes.
Zurück zur Startseite
Neueste Beiträge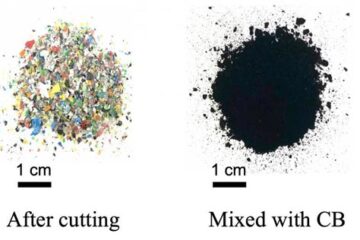 Flash graphene rocks strategy for plastic waste
Rice University lab detours potential environmental hazard into useful material. Plastic waste comes back in black as pristine graphene, thanks to ACDC. That's what Rice University scientists call the process…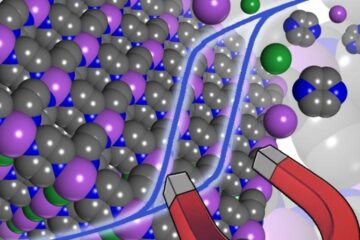 Towards next-generation molecule-based magnets
Magnets are to be found everywhere in our daily lives, whether in satellites, telephones or on fridge doors. However, they are made up of heavy inorganic materials whose component elements…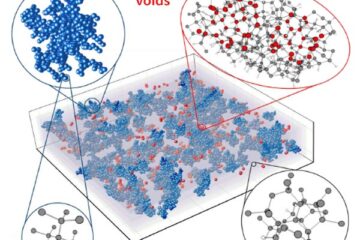 Order in the disorder …
… density fluctuations in amorphous silicon discovered Silicon does not have to be crystalline, but can also be produced as an amorphous thin film. In such amorphous films, the atomic…