A biological technique could save up to 2 million euros at sewage treatment plants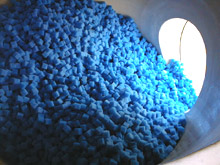 A new method for treating the smell of rotten eggs emitted by sewage plants, developed in conjunction by a researcher at the Universitat Autònoma de Barcelona's Engineering School (ETSE) and a researcher from the University of California, could lead to worldwide savings of two million euros a year. The researchers have discovered a simple method for transforming the chemical odour filters currently installed in treatment plants into equally efficient, but cheaper and less toxic, biological filters.
The treatment of sewage causes unpleasant smells due to emissions of such gasses as hydrogen sulfide (H2S), along with other compounds such as sulfur compounds, amines and carboxylic acids. Of all these gasses, the most noticeable is hydrogen sulfide, with its strong smell of rotten eggs. Therefore, sewage treatment plants include chemical filters for the control of such bad smells. These filters are fast absorbers and degraders of the whole volume of hydrogen sulfide generated, but there are major disadvantages: they are expensive, and generate and use toxic products. The alternative to using chemical filters is the use of biological filters, based on the biodegradation of hydrogen sulfide using bacteria. Until now, such filters were too voluminous to be used in plants treating large amounts of gasses.
The lecturer from the UAB's High Engineering School (ETSE), David Gabriel, along with Marc A. Deshusses, lecturer at the University of California (USA), have developed an alterative that can transform the chemical filters used until now into biological filters that are just as fast and effective as the former. Via a cheap and simple conversion process, the new biological filters degrade the hydrogen sulfide in a record time: with some 2 seconds of contact between the gas and the filter. The invention has already been tested in Californian sewage plants (USA).
The transformation of a treatment plant's filter to the new system designed by the two researchers would cost around 50,000 euros, but would imply savings of up to 30,000 euros a year in operational costs and expenses on chemical products. The researchers presented their findings in the prestigious magazine Proceedings of the National Academy of Sciences (PNAS), and state in their article that, considering between 25% and 40% of the chemical filters currently in use around the world can be transformed into biological filters, this transformation could lead to worldwide annual savings of up to 2,000 million euros.
Media Contact
Octavi López Coronado
alfa
Alle Nachrichten aus der Kategorie: Process Engineering
This special field revolves around processes for modifying material properties (milling, cooling), composition (filtration, distillation) and type (oxidation, hydration).
Valuable information is available on a broad range of technologies including material separation, laser processes, measuring techniques and robot engineering in addition to testing methods and coating and materials analysis processes.
Zurück zur Startseite
Neueste Beiträge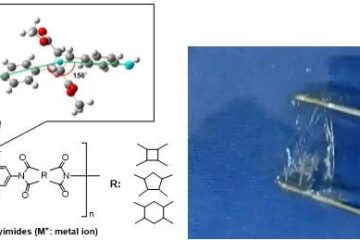 High-thermoresistant biopolyimides become water-soluble like starch
This is the first report for the syntheses of water-soluble polyimides which are Interestingly derived from bio-based resources, showing high transparency, tunable mechanical strength and the highest thermoresistance in water-soluble…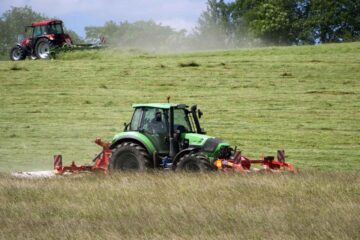 Land management in forest and grasslands
How much can we intensify? A first assessment of the effects of land management on the links between biodiversity, ecosystem functions and ecosystem services. Ecosystem services are crucial for human…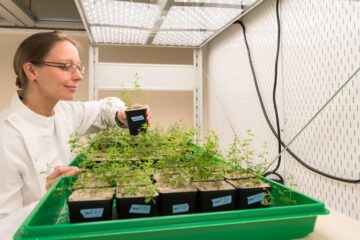 A molecular break for root growth
The dynamic change in root growth of plants plays an important role in their adjustment to soil conditions. Depending on the location, nutrients or moisture can be found in higher…