A new aluminium alloy to improve aircraft brakes
Aircraft wheel and brake assemblies can become very hot during braking as the plane's kinetic energy is transformed into heat by brake pads and dissipated into the surrounding components. The wheel, the tyres, the piston that clamps the pads into place and the metal housing of the brakes are all subject to sudden and intense heat. Now a new aluminium alloy eases manufacturers'' fears of failure by handling the heat better.
The new alloy therefore forms a key component of a carbon aircraft brake and wheel system as the wheels made from the alloy have to withstand the intense heat generated as the pistons press the carbon disks against each other, stopping the plane and dissipating the plane's kinetic energy as heat.
Carbon brakes offer constant performance hot or cold, are unaffected by thermal shock or mechanical fatigue and offer unrivalled endurance. For a given level of energy absorption, carbon is three times lighter than steel allowing more passengers and cargo onboard.
The new alloy has a 15% higher temperature tolerance compared to other aluminium alloys and has excellent fatigue behaviour even at temperatures around 200 °C. This makes it ideal to form part of the carbon brake and wheel assembly.
French company Messier-Bugatti is a world leader in the manufacture of wheels for carbon brakes for commercial aircrafts with less than 100 seats. Its engineering department has already designed 10 different carbon brakes that are used in over 1,800 aircrafts operated by 80 airlines. It handled the design, development, manufacture and testing of the new aircraft wheel and specified the behaviour of the new aluminium alloy needed.
Otto Fuchs KG, a major European supplier of aluminium forged and extruded products based in Germany, was given the task of creating the new alloy that would improve on existing products.
Matthias Hilpert of Otto Fuchs says, "the goal of our project was to develop a new aluminium alloy for high temperature application. Otto Fuchs has a long experience in manufacturing and forging high strength aluminium alloys for aerospace applications. This experience helped us to develop this new alloy. We also had some help from universities and institutes to solve difficult metallurgical problems. Messier-Bugatti had tough demands for the behaviour of the new alloy and it was a big challenge for us to meet these."
As Messier-Bugatti develops and sells the new wheel brake building on its 34% market share, Otto Fuchs is exploring new markets for the alloy such as impellers, parts for vacuum pumps and chemical centrifuges.
Alle Nachrichten aus der Kategorie: Process Engineering
This special field revolves around processes for modifying material properties (milling, cooling), composition (filtration, distillation) and type (oxidation, hydration).
Valuable information is available on a broad range of technologies including material separation, laser processes, measuring techniques and robot engineering in addition to testing methods and coating and materials analysis processes.
Zurück zur Startseite
Neueste Beiträge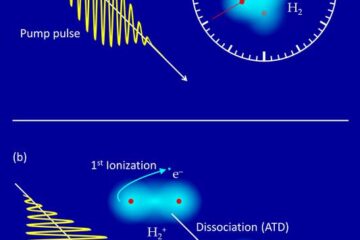 Rotation of a molecule as an "internal clock"
Using a new method, physicists at the Heidelberg Max Planck Institute for Nuclear Physics have investigated the ultrafast fragmentation of hydrogen molecules in intense laser fields in detail. They used…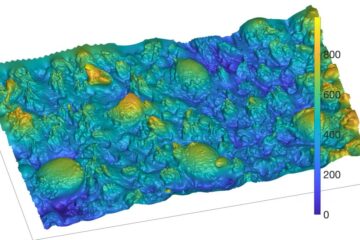 3D printing the first ever biomimetic tongue surface
Scientists have created synthetic soft surfaces with tongue-like textures for the first time using 3D printing, opening new possibilities for testing oral processing properties of food, nutritional technologies, pharmaceutics and…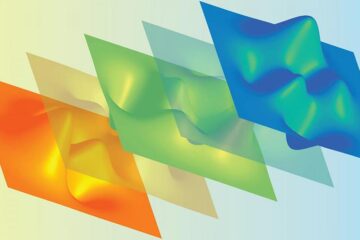 How to figure out what you don't know
Increasingly, biologists are turning to computational modeling to make sense of complex systems. In neuroscience, researchers are adapting the kinds of algorithms used to forecast the weather or filter spam…