Electronic tongue detects mold
Not only can an electronic tongue monitor the prevalence and growth of microorganisms, it can also sense the difference between various forms of fungi and bacteria. This is shown in a dissertation by Charlotte Söderström submitted at Linköping University. An objective of the project as a whole is to be able to make use of an electronic tongue in the future to monitor whether foodstuffs are fit for human consumption.
Today's monitoring methods involve taking samples from production and analyzing them in a laboratory. But it can take several days to cultivate mold and bacteria. This can even mean that this food will have reached consumers before the results are available. If an analysis uncovers a problem, it can be difficult to determine exactly what packages need to be pulled. The electronic tongue, on the other hand, can be mounted directly in a production facility, where it can continuously monitor production. It can even withstand the strong detergents used to clean machines.
The instrument consists of four metal electrodes that are inserted into a sample and then charged with electric voltage. The current that arises varies in strength between different samples depending on the content of electro-active substances. Microorganisms alter the content of such substances in the sample, which is registered by the electronic tongue. The metering provides large quantities of data, and, with the aid of special statistical methods, relevant information can be gleaned.
The development of the electronic tongue is still in the research stage. It may be several years before it is available for use in the food industry.
The dissertation is titled: Measuring Microbial Activity with an Electronic Tongue.
The dissertation was publicly defended on May 9, 2003. Charlotte Söderström, Section for Applied Physics, can be reached at phone: +46 13-286614 or +46 13-141716 or at chaso@ifm.liu.se .
Alle Nachrichten aus der Kategorie: Process Engineering
This special field revolves around processes for modifying material properties (milling, cooling), composition (filtration, distillation) and type (oxidation, hydration).
Valuable information is available on a broad range of technologies including material separation, laser processes, measuring techniques and robot engineering in addition to testing methods and coating and materials analysis processes.
Zurück zur Startseite
Neueste Beiträge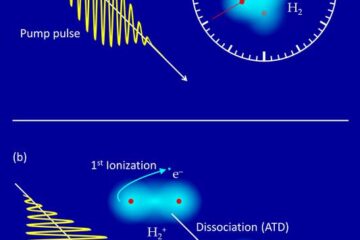 Rotation of a molecule as an "internal clock"
Using a new method, physicists at the Heidelberg Max Planck Institute for Nuclear Physics have investigated the ultrafast fragmentation of hydrogen molecules in intense laser fields in detail. They used…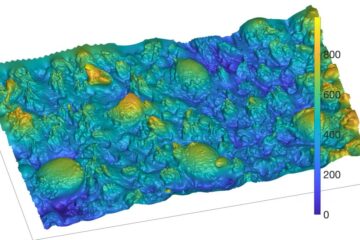 3D printing the first ever biomimetic tongue surface
Scientists have created synthetic soft surfaces with tongue-like textures for the first time using 3D printing, opening new possibilities for testing oral processing properties of food, nutritional technologies, pharmaceutics and…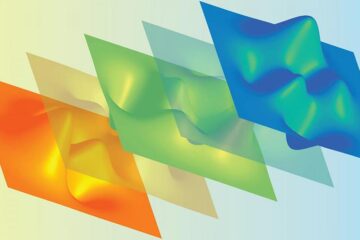 How to figure out what you don't know
Increasingly, biologists are turning to computational modeling to make sense of complex systems. In neuroscience, researchers are adapting the kinds of algorithms used to forecast the weather or filter spam…