Microwaves could take the grind out of the rock business
The feasibility of using microwaves to extract minerals from rocks has been demonstrated by UK researchers.
This revolutionary technique could cut mining and mineral processing industry costs, and make it viable to process previously uneconomic mineral reserves. It could also help the environment by saving energy as 3 – 5% of the world's entire electrical energy output is used for the size reduction of rocks and minerals.
The technique has been developed by engineers at the University of Nottingham, with funding from the Swindon based Engineering and Physical Sciences Research Council.
Conventional practice is to crush chunks of mined ore (containing copper or zinc, for example) and then grind them into smaller pieces using energy-hungry grinding mills. Typically, only 1% of the energy consumed in rock grinding actually results in size reduction, making the process very inefficient.
The new research has investigated the use of microwaves to weaken mineral ores prior to the grinding mill stage. It has focused on the principle that rocks are made up from many constituent minerals, some of which heat rapidly and expand when subjected to microwaves, while others do not heat and expand at all. This stress causes the rock to weaken and crack. It will then fall apart much more easily in the grinding mill.
The research team has looked at the best way to microwave different rock types. This has involved using computer simulations to calculate the timing and power of microwaving required, and then testing these calculations in a microwave cavity where the rocks are exposed to the microwaves. The team has found that some rocks need to be microwaved for less than a tenth of a second to produce the desired effect.
The work has attracted considerable interest from the mining industry and a major company plans to put it into practical application, if further tests prove successful.
The research has been led by Dr Sam Kingman of the University's School of Chemical, Environmental and Mining Engineering. Dr Kingman says: "Grinding accounts for over half of the operating costs in a typical metal ore mine. The new technique could reduce these grinding costs by over 50%".
All latest news from the category: Process Engineering
This special field revolves around processes for modifying material properties (milling, cooling), composition (filtration, distillation) and type (oxidation, hydration).
Valuable information is available on a broad range of technologies including material separation, laser processes, measuring techniques and robot engineering in addition to testing methods and coating and materials analysis processes.
Back to home
Newest articles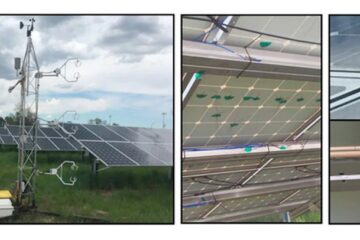 Cooling down solar cells, naturally
Photovoltaics are more efficient when they operate at lower temperatures, which can be achieved in solar farms that space out arrays and use the wind to their advantage. A bright,…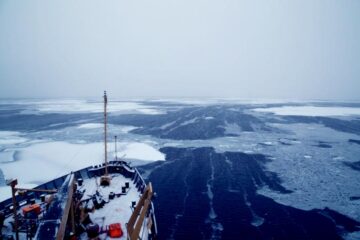 Strongest Arctic cyclone on record led to surprising loss of sea ice
A warming climate is causing a decline in sea ice in the Arctic Ocean, where loss of sea ice has important ecological, economic and climate impacts. On top of this…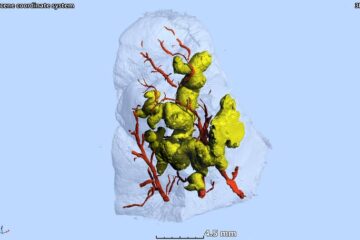 Tuberculosis and COVID-19 lung lesions
… revealed by high-resolution three-dimensional imaging. Insights that are not possible with conventional two-dimensional platforms include characterization of obliterated airways in tuberculosis and hemorrhage from ruptured blood vessels in COVID-19…