From wireless to wearable technology
Technology has moved beyond wireless and pocketable to wearable. Clothes and accessories can serve a wider range of purposes than we're currently accustomed to. Wearable technology produced by a Finnish smart clothing R&D center and its partners is selling well.
The smart clothing and wearable technology concepts are based on a permanent integration of clothing and technology. Clothes can be made 'smart' by adding intelligent features such as information technology and by using special fibres which react in unconventional ways. Wearable technology is close to the body and enables technology to be used in situations where it's normally not possible. For example, the user interface can be a mobile phone which is integrated into a jacket in such a way that no dialing is required and, thereby, handsfree communication is possible during an action activity such as snowboarding.
In Finland the R&D center Clothing+ was established three years ago to explore the possibilities of wearable technology, especially smart clothing. The interdisciplinary enterprise also produces and supplies components and systems of wearable technology. "Production processes of integrating hard electronics and soft textiles are quite a challenge," notes Akseli Reho, Director of Research at Clothing+. "Our clients include large clothing and technology companies around the world."
Clothing+ worked together with the Finnish clothing company Reima to develop a wearable handsfree phone which is worn like a small bag. The wearable phone can work as a platform for different IT-applications and can even be used in harsh weather conditions. Clothing+ has also worked with Polar Electro to bring a new heart rate monitoring system to the market. The system consists of a small transmitter unit and a textile strap which wraps closer to the chest than conventional plastic straps and, thus, enables more accurate monitoring of the heart. The strap is fastened fittingly by the transmitter unit and fits comfortably around chests of all shapes.
Smart clothing and wearable technology are already in demand and some 95 per cent of the Clothing+ products end-up abroad. "The current products are selling well. Feedback on the market has been positive," says Reho.
Clothing+ is currently researching new product concepts based on recognised strengths of wearability and new product announcements will be made next fall. "In 2003 many other producers will also bring their solutions to the market, 2003 is the actual birth year of the wearable technology markets," explains Reho.
Tekes has steered Finnish wearable technology innovation through its User-Oriented Information Technology Programmes, such as the already completed Survey of Intelligent Textiles and the still running Present Application of Intelligent Materials to Professional and Workwear (WEARCARE).
Media Contact
Mira Banerjee-Rantala
alfa
Alle Nachrichten aus der Kategorie: Process Engineering
This special field revolves around processes for modifying material properties (milling, cooling), composition (filtration, distillation) and type (oxidation, hydration).
Valuable information is available on a broad range of technologies including material separation, laser processes, measuring techniques and robot engineering in addition to testing methods and coating and materials analysis processes.
Zurück zur Startseite
Neueste Beiträge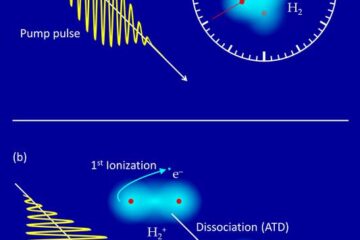 Rotation of a molecule as an "internal clock"
Using a new method, physicists at the Heidelberg Max Planck Institute for Nuclear Physics have investigated the ultrafast fragmentation of hydrogen molecules in intense laser fields in detail. They used…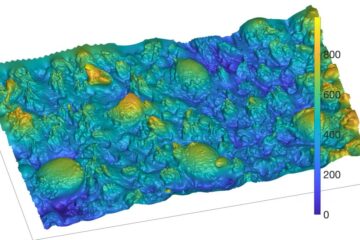 3D printing the first ever biomimetic tongue surface
Scientists have created synthetic soft surfaces with tongue-like textures for the first time using 3D printing, opening new possibilities for testing oral processing properties of food, nutritional technologies, pharmaceutics and…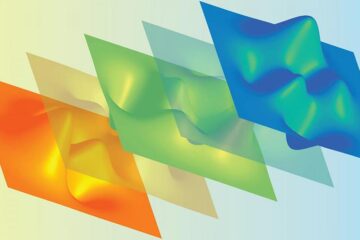 How to figure out what you don't know
Increasingly, biologists are turning to computational modeling to make sense of complex systems. In neuroscience, researchers are adapting the kinds of algorithms used to forecast the weather or filter spam…