Sewer sensors examine the parts the inspectors cannot reach
A remote control sensing device is being developed to detect defects in sewer walls.
Using both ultrasound and laser light, digital information on the condition of the sewer walls is fed back to a computer which can be programmed to spot problems.
The research is being carried out by a team in the Department of Mechanical Engineering at King's College London, led by Dr Kaspar Althoefer and Professor Lakmal Seneviratne. Funding is from the Swindon based Engineering and Physical Sciences Research Council.
It is estimated that some 20 percent of the UK's ageing sewage network is damaged in some way, leading to collapses and blockages. Many of the sewers are also too small for inspectors to get to, remote video cameras can be used but they cannot see through water and the recorded video images do not always pick up all the cracks.
The King's team uses an ultrasound sensor to scan the area of pipe, which is below any water. "This can pick up evidence of cracks, or roots growing into the pipe, and relay it back to the base station" says Dr Althoefer. They are also using a laser system in conjunction with the video camera. Defects are indicated by changes in the laser pattern projected on to the walls.
Eventually, completely autonomous sensing machines could spend long periods in the sewer network, roaming the pipes and collecting essential information about their condition. The data could then be retrieved at regular intervals to allow engineers to improve their strategies for the repair and maintenance of the pipe network, which is vital to ensure it continues to function effectively.
All latest news from the category: Process Engineering
This special field revolves around processes for modifying material properties (milling, cooling), composition (filtration, distillation) and type (oxidation, hydration).
Valuable information is available on a broad range of technologies including material separation, laser processes, measuring techniques and robot engineering in addition to testing methods and coating and materials analysis processes.
Back to home
Newest articles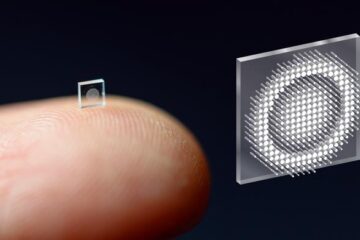 Researchers shrink camera to the size of a salt grain
Micro-sized cameras have great potential to spot problems in the human body and enable sensing for super-small robots, but past approaches captured fuzzy, distorted images with limited fields of view….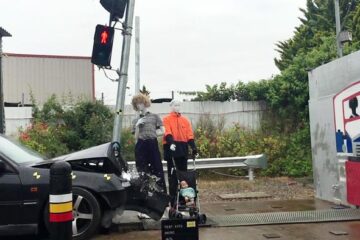 World-first product will be a lifesaving traffic stopper
Game-changing technology to design traffic lights that absorb kinetic energy, stopping them from crumpling when hit by a vehicle, will prevent thousands of fatalities and injuries each year and make…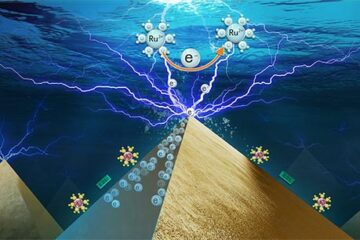 Scientists capture electron transfer image in electrocatalysis process
The involvement between electron transfer (ET) and catalytic reaction at electrocatalyst surface makes electrochemical process challenging to understand and control. How to experimentally determine ET process occurring at nanoscale is…